Why they really hate 'shouty man'
The fury against the 80k Question Time audience member is really weird.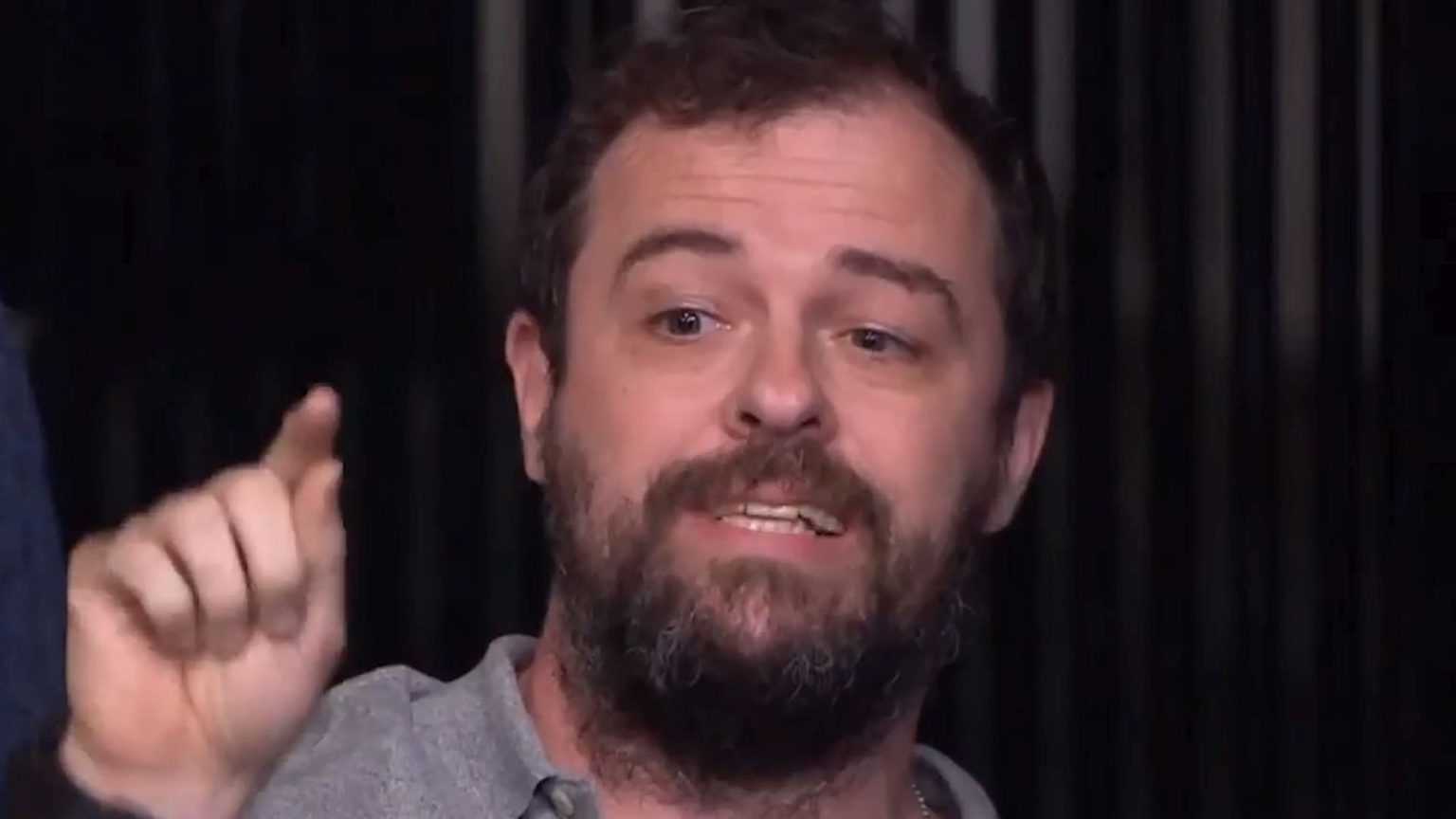 It was the speed with which 'shouty man' became the No1 hate figure for Corbynistas that was most striking. No sooner had the now infamous audience member on last night's Question Time queried whether he is really in the top five per cent of earners than the middle-class left was mocking him and ridiculing him and branding him greedy, thick and, of course, a 'gammon'. It had an Emmanuel Goldstein vibe to it. The discovery of a despicable figure that decent people could unite in rage against. Before long, it wasn't the shouty man that was a worrying sight – it was the rage against him; the dogpile culture; the Two Minutes Hate visited upon him for saying something dumb on telly.
And he did say something dumb. He revealed that he earns more than £80,000 a year (some people online have questioned this claim because… well, in their snobby, classist eyes, he doesn't look particularly wealthy). And then he insisted that this doesn't put him in the top five per cent of earners, who will be taxed more if Jeremy Corbyn becomes PM. He even questioned the idea that he is in the top 50 per cent of earners. So he thinks half the people in this country earn £80,000 a year. If only. As gleeful fact-checkers, including the Beeb's own Reality Check, swiftly pointed out, this man is in the top five per cent of earners. Everyone who earns more than £80,000 is. So he made a mistake. He was wrong. He should have held his fire.
Soon, the kind of people who will denounce you as a racist and misogynist if you dare to query Diane Abbott's dodgy maths were having a field day with this man's dodgy maths. The press got involved. The Mirror slammed his 'bizarre rant'. This was a 'very wrong rant', said a bad writer at the HuffPost. The man was widely denounced for being pig-ignorant and selfish. Doesn't he want to give more of his money to help the poor, outraged Guardianistas asked, putting their own 80k pay packets to good use by tweeting about someone who said an incorrect thing on a TV show. He was crowned the king of the gammons, that dehumanising and classist epithet that bourgeois leftists use to denounce what they view as the ill-informed lower middle classes and the aspirational working classes who don't like Corbyn and do like Brexit.
Think about how odd all of this is. Since when have audience members on TV shows been fair game for widespread media fury? This is unusual, no? Picking apart what politicians and professional commentators say on panel shows is one thing, but partaking in an hours-long rage over the comments of a member of the public seems to me to be over the top and a little out of order. 'He's wrong', they could have said, instead of 'He's scum, he's gammon, he doesn't care about the poor', which is essentially what people are saying. And that is what this is all about: the reason 'shouty man' has gone so viral is that he symbolises the public as viewed by woke elitists. In their mind, he is the end result of a political climate in which right-wing papers are warping the little people's minds and making them thick as shit. Their rage against him is really a rage against all ordinary people who read tabloids, like Boris, and don't think Corbyn will save the world.
It wasn't 'shouty man' who behaved shamefully. It was his ridiculers, these comfortably off, middle-class members of a commentariat who now seem to have nothing better to do than look down their noses at 'gammon'. The heavily privately educated staff of the Guardian claiming this bloke who earns 80k is typical of rich people's contempt for the poor – I've heard it all now.
To enquire about republishing spiked's content, a right to reply or to request a correction, please contact the managing editor, Viv Regan.