'Whole life' orders are not the answer
Even the most serious criminals must be offered the possibility of redemption.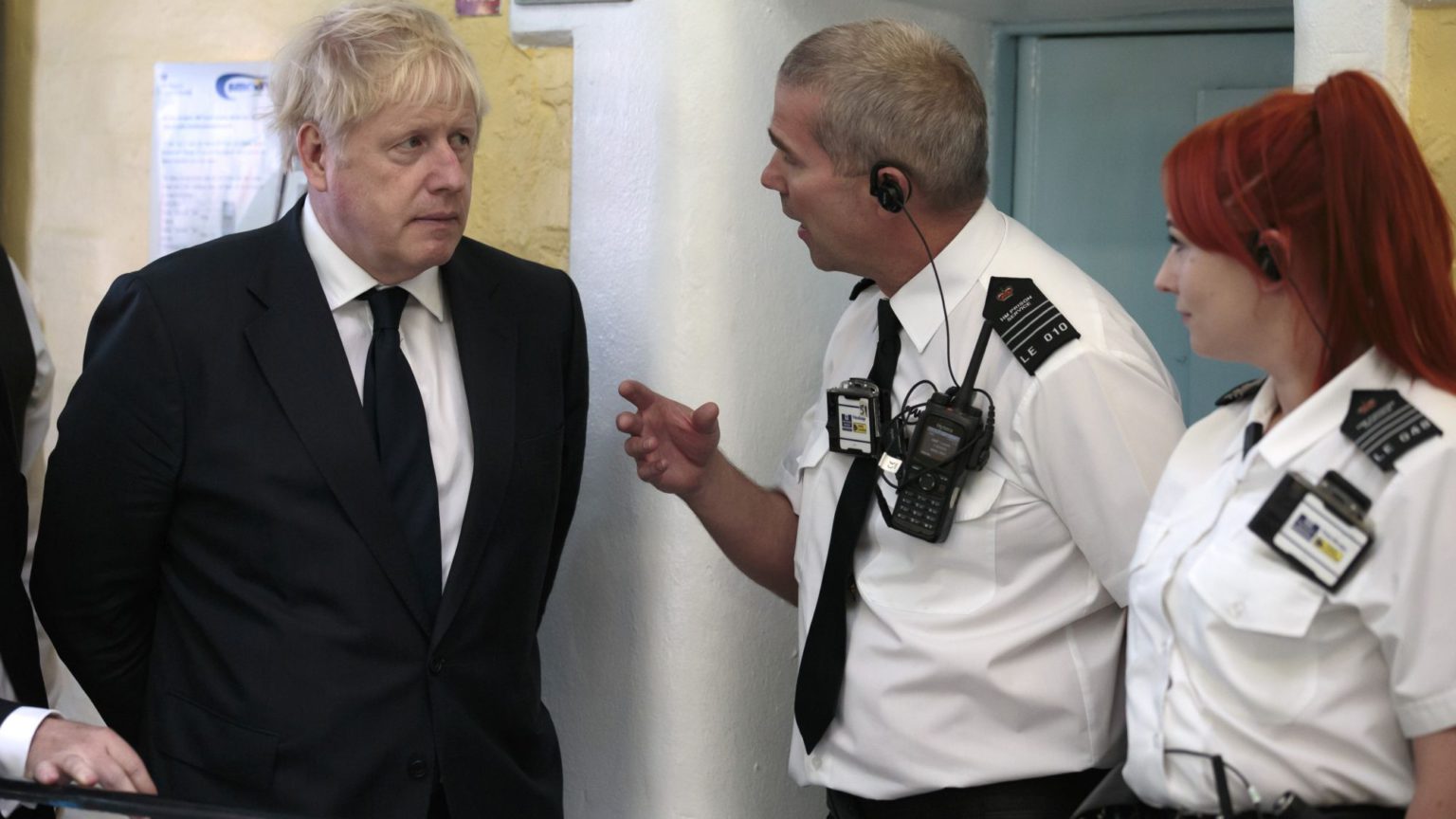 The Conservative Party is trying to make criminal justice a key plank of its General Election campaign. Last week it announced a new policy: that adults over 21 who commit a 'premediated' murder of a child would become more likely to receive a 'whole life' order, meaning they would usually spend the rest of their life in prison without being considered for parole.
Such orders are currently used, but only apply to exceptionally grave crimes, such as where an adult murders multiple children, or where a murder of a child is sexually motivated. The new proposal would make a whole-life sentence the starting point in cases of premeditated child murder.
This is all part of the Tories' attempt to restore its status as the party of law and order. Since Boris Johnson became Tory leader he has announced plans to recruit 20,000 more police officers – though, as some have pointed out, this would merely cancel out previous Tory cuts to police numbers – and to introduce new powers to stop and search.
This particular policy on whole-life orders may look like the Tories' least controversial. There are few crimes more serious than murdering a child. What's more, introducing the requirement for premeditation would reflect that planning to kill is more serious than killing impulsively. We should, of course, have little sympathy for people who commit such crimes.
But there are reasons to object to the expansion of whole-life orders. Most importantly, because they undermine one of the important tenets of our justice system – that anyone, no matter how serious their crime, should have the chance to rehabilitate.
Currently, convicted murderers are automatically given a life sentence, but are entitled to be considered for parole after a particular period, which is set by the judge. This reflects the fact that, no matter how serious their crime, people should have the hope of one day being released.
For many killers, this will never happen. The parole board will continue to believe they pose a risk. Some may die in prison before their minimum term expires. But there is still something humane in the recognition that serious criminals can rehabilitate. This is undermined by whole-life orders, which render some criminals irredeemable.
Perhaps those who intentionally kill children are irredeemable. Perhaps they do not deserve the right to ever be considered for release. But even if we accept this, there are further questions that need to be answered, such as what constitutes 'premeditation'.
It is not an easy thing to prove, particularly in an area like gang violence. If a defendant is over 21 and stabs a child under 16 in a confrontation, they could be treated in the same way as an older adult who kills multiple children. Now, these new sentences will just be a starting point, and, in any particular case, a judge may choose not to impose them. But they still pose very difficult questions.
Understandably, many will be concerned about killers not spending long enough in prison. But the problem with whole-life orders is that they are an entirely retributive punishment. They leave no room for even the possibility of redemption.
The most humane aspect of our justice system is that it recognises the human capacity to change. This is why our justice system is more functional than more punitive systems, such as that in the United States. Punishment is important. But it must always be balanced with humanity.
That does not mean we should be soft on the most serious offenders. There is a place for retribution in our system. But these sentences are not the answer.
Luke Gittos is a spiked columnist and author. His new book Human Rights – Illusory Freedom: Why We Should Repeal the Human Rights Act, is published by Zero Books. Order it here.
To enquire about republishing spiked's content, a right to reply or to request a correction, please contact the managing editor, Viv Regan.