The divisive nonsense of Equal Pay Day
The real problem for women in the workplace is not sexism – it's childcare costs.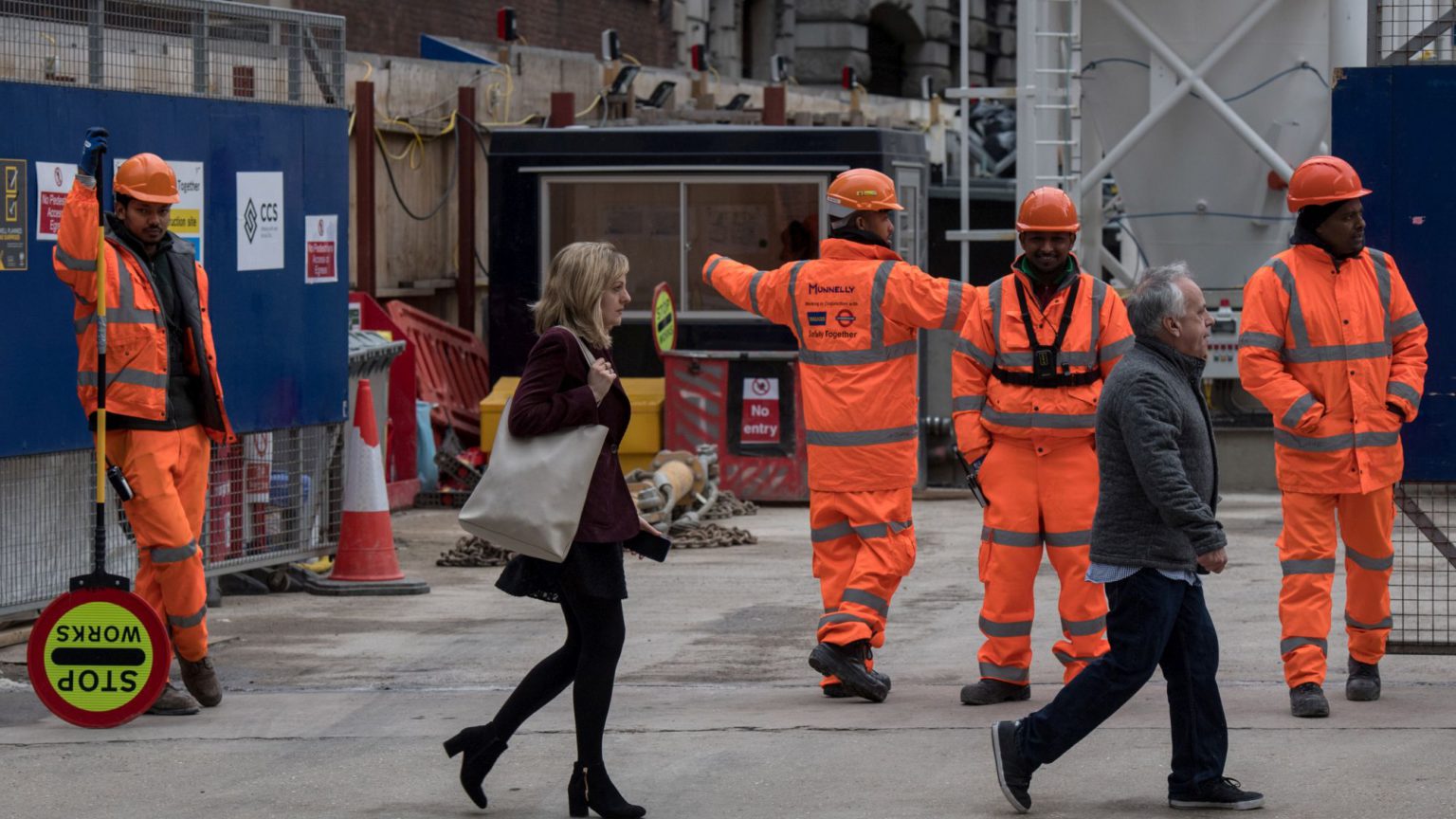 As the festive season approaches, the feminist calendar celebrates one of its favourite annual markers – Equal Pay Day. According to the Fawcett Society, 14 November is the day from which women, in comparison with their male counterparts, 'are effectively working for free until the end of the year'. The Fawcett Society claims that the mean gender pay gap for full-time workers is 13.1 per cent.
As most people know, since the 1970 Equal Pay Act was passed, it is illegal to pay men and women different wages for the same work. So scaremongering about unequal pay can be misleading. What the Fawcett Society and others are referring to when they mention the 'pay gap' is the fact that, regardless of different work levels, hours, skill sets and ages, women, as a homogenous group, are paid less than men. This doesn't mean, then, that 13.1 per cent of women are subject to sexist pay rates simply because they are women.
Of course, not everyone follows the law. And this year the Fawcett Society has focused on a case of discrimination concerning Kay Collins, a long-time chef who discovered she was being paid £6,000 less a year than her male counterpart. Collins is right to take her employer to court.
But this has prompted the Fawcett Society to support a #RightToKnow campaign. Because there is currently no easy way for female workers to find out what their male counterparts earn, the #RightToKnow campaign calls on the government to 'change the law so that women who suspect they are experiencing pay discrimination can find out if they are earning less than their male colleagues doing equal work'.
However, it is already perfectly possible to bring a legal case of discrimination against your employer if you, as a female, believe your pay to be unequal to that of a male colleague doing the same work. The call for a law change is based on the assumption that unless men are watched and monitored, they will try to line their own pockets, or keep their bonuses secret, at the expense of their female co-workers. This nonsense is extremely destructive for workplace solidarity. It drives an imaginary wedge between male and female workers, who should (and usually do) have each others' backs. But perhaps worst of all, it perpetuates the myth that most workplaces are out to hire and promote more men than women, simply because they prefer men in higher positions of employment.
The truth is the existence of a gender pay gap cannot simply be blamed on crude sexism. Figures show that women in their early twenties and thirties actually out-earn men of a similar age. This changes when women become pregnant. One of the stumbling blocks society continues to face, then, is the fact that women are still expected to be the main caregivers for children. When they start to have a family, most women find themselves having to take time off work (either by choice or necessity).
The differences in pay and position are not down to sexist bosses penalising us poor little ladies. They're due to the fact that society is structured in such a way that it often leaves women holding the baby, and therefore unable to work late hours, or endure the inflexible working arrangements that many jobs (especially those that are less well paid) require.
What can we do to fix this, besides indulging in an annual Twitter sesh of right-on hashtags and headline-grabbing petitions? Sadly, too many of the solutions offered remain facile. This year, for instance, publications like HuffPost have provided women with handy guides on how to combat the supposed pay deficit. They offer suggestions like 'win your manager over', and 'be a valuable mentor to younger women'. The idea that women don't already know how to be serious, ambitious and kind to each other in the workplace is rather insulting.
Then there's the Labour Party, which has announced plans to cut the pay gap – extending maternity leave to 12 months, as well as raising the minimum wage to £10 and introducing 'a menopause workplace policy to break the stigma associated with the menopause'. Rather than tackle the real reason why the pay gap exists for most women – childcare costs – the Labour Party is content to tinker round the edges, spending money and time teaching managers how not to blush when someone has a hot flush, or giving mums and dads a paltry extra three months with their newborns.
What would work, immediately, would be for a new government to nationalise childcare – along with transport, healthcare, and other essential aspects of our daily lives. Enabling women (and men) to be flexible with their childcare and work arrangements, and not to have to worry about missing out on an important shift because their childminder has called in sick, would alleviate the pressure on women to fulfil the role of the primary carer. Such a bold step would force us to face up to, and challenge, the fact that women are still seen as the chief nose-wipers and appointment-keepers.
So, if we want to get serious about freeing up women's time and space to achieve as highly as men – in and out of the workplace – we need to think seriously about a nationalised, 24-hour childcare service.
To enquire about republishing spiked's content, a right to reply or to request a correction, please contact the managing editor, Viv Regan.