Gender neutrality: not suitable for kids
Mattel's new gender-neutral dolls pander to damaging adult concerns.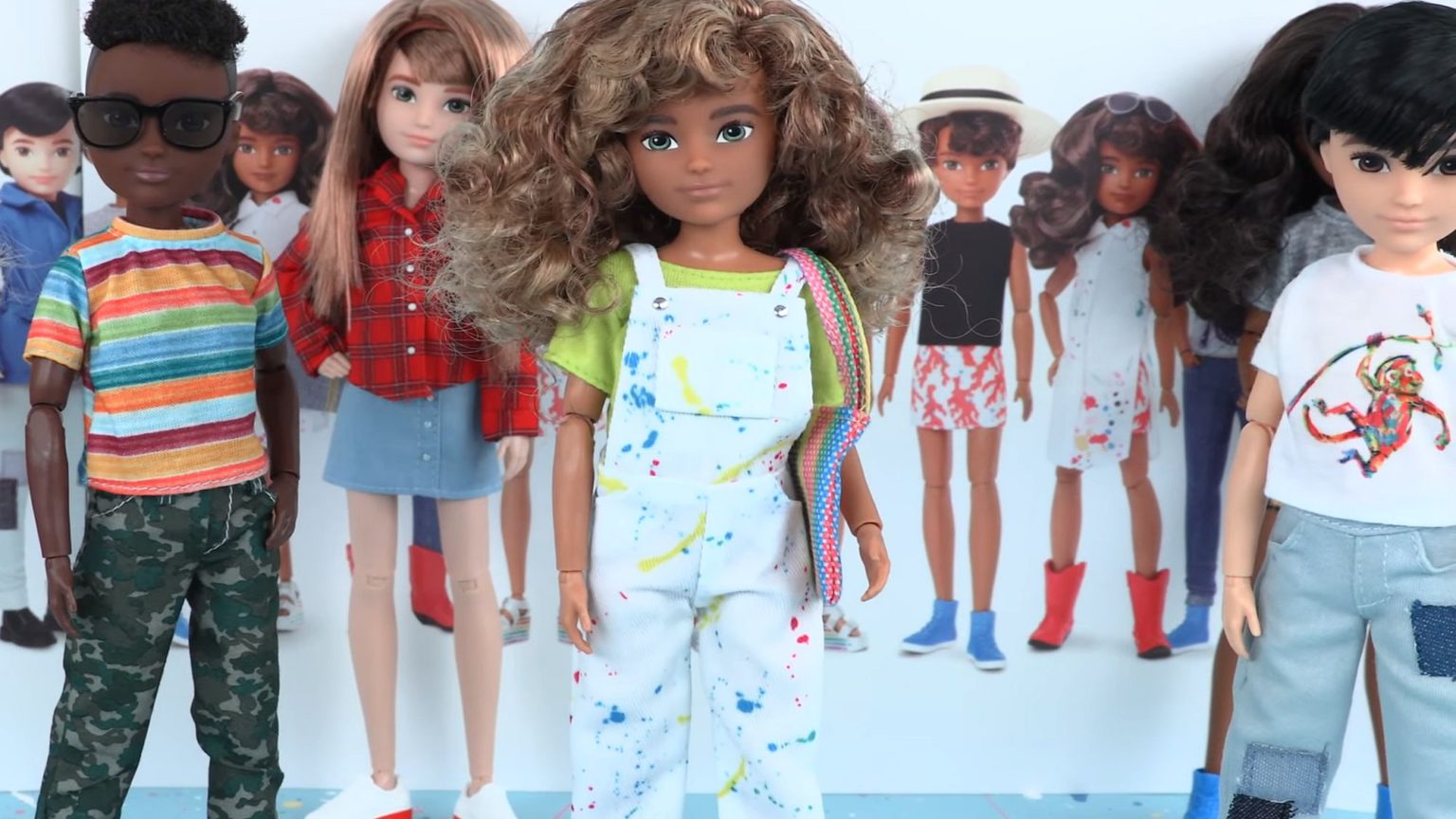 The release of gender-neutral dolls by Mattel will no more affect a child's developing outlook in life than Chief Cherokee, GI Joe or Tiny Tears did. Mattel's release is simply business. But the justification and comment that surround it are simply reactionary.
Mattel, the makers of Ken and Barbie, have released the 'Creatable World' series, a line of six, childlike dolls that have different skin tones, multiple hairstyles and a variety of clothing styles. So far, so innocuous. According to the company, the aim of the dolls is to celebrate 'the positive impact of inclusivity'. Kim Culmone, Mattel's senior vice-president of fashion doll design, tells us that 'this line allows all kids to express themselves freely, which is why it resonates so strongly with them'. She followed this with the amazing intellectual leap that the dolls will 'encourage people to think more broadly about how all kids can benefit from doll play'.
But this is more than just clever, culturally on-point 'marketing'. The transformative claims made for these dolls simply don't stack up. This is not about children and 'play' — rather, it is about the creation of a divisive, vindictive and debilitating moral climate. While the release of the dolls themselves is of little concern, the same cannot be said for the blinkered commitment of the creative commentariat to the ethos of gender-neutrality. The willingness of these elitists to defy logic, ignore conventional biological distinctions and play fast and loose with the 'evidence' is apparent and obnoxious.
The accompanying marketing and PR are bad enough, but the dolls' slavish promotion by the commentariat is despicable. It speaks of an insidious and rapidly developing ideological consensus among the elite. They have marshalled the services of child experts, therapists and the LGBTQ community to justify and validate their offensive against what one commentator called 'outsiders'.
Molly Woodstock, a gender educator, insists that, 'Just the social and cultural validation of trans and non-binary gender identities through this doll feels really powerful'. Woodstock's comments illustrate that while trans activists will pay lip service to the importance of child development, really they see this issue as little more than an excuse to justify social engineering.
Culmone and Woodstock's argument that doll play to date has encouraged stereotypical or prejudicial behaviour in children, or even stunted their ability to express themselves freely, is a wildly deterministic and elitist view of how social relations develop. It is a simplistic view of the development of children based on a dangerous middle-class prejudice that people are mere empty vessels. It is a patronising and contemptible belief in 'monkey see, monkey do'.
In the Guardian, André Wheeler strained to give the promotion of gender-neutrality some statistical depth, but admitted that 'studies examining gender identification among young children are hard to come by…'.
Or to put it another way, they don't exist. But, not wanting the lack of evidence to get in the way of a good, ideologically motivated story, Wheeler continues: 'A recent report found that 27 per cent of California teens surveyed identified as gender-nonconforming to varying extents.' This is an incredible 'logical' leap. Wheeler is as quick to overlook the lack of evidence as he is to merge distinct sociological categories, in this case those of young children and teens.
Laura A Jacobs, a trans- and gender-queer-identified therapist specialising in LGBTQ issues, continues the theme of ignoring important sociological categories to suit an argument. She tells Kells McPhillips at Well and Good, 'There are a lot of youth who are exploring gender and this gives them yet another model, so to speak, to feel validated… whereas beforehand, when we just had very heteronormative Barbies and Kens, a lot of people felt they were left out of that.' Did they? Are little children and teenagers kicking down these doors of perception? This line of 'thought' is a blatant intellectual fudge and a politically loaded sleight-of-hand. 'Youth' don't play with dolls. Children can 'see themselves' in teddy bears and unicorns as much as they might in Barbie dolls. And validation comes with adulthood not from childhood.
While the contradictions inherent in the quest for gender-neutrality are glaring, the commentariat prove only too willing to push on. If anything, they complain, the dolls don't go far enough. The founder (name withheld) of the sex-positive educational website, Shrimp Teeth, told McPhillips, 'There's a question of how we should visually represent these super complex topics… which raises the question: What would non-binary gender look like without just resorting to short hair, long hair, "boy clothes", "girl clothes".' (Retractable genitalia anyone?)
McPhillips herself thinks that the 'dolls still fall short of comprehensive representation'. This is the ridiculous and ever-expanding fantasy of the politics of gender-neutrality. It is subjective and therefore open to constant change – it is all in the head of the beholder. The rejection of biological distinctions in favour of 'feeling different' may tie these ideologues in knots, but it is unlikely to stop them. By all means, buy Creatable Worlds for your kids. They will love them as they would any other doll. But they won't buy the crap that comes with them. And nor should we.
Alex Cameron is a designer and critic.
Picture by: YouTube.
To enquire about republishing spiked's content, a right to reply or to request a correction, please contact the managing editor, Viv Regan.