A ban on Facebook ads would kill grassroots politics
Arun Chaudhary on the dangers of Twitter's ad ban and why Facebook should not be a fact-checker.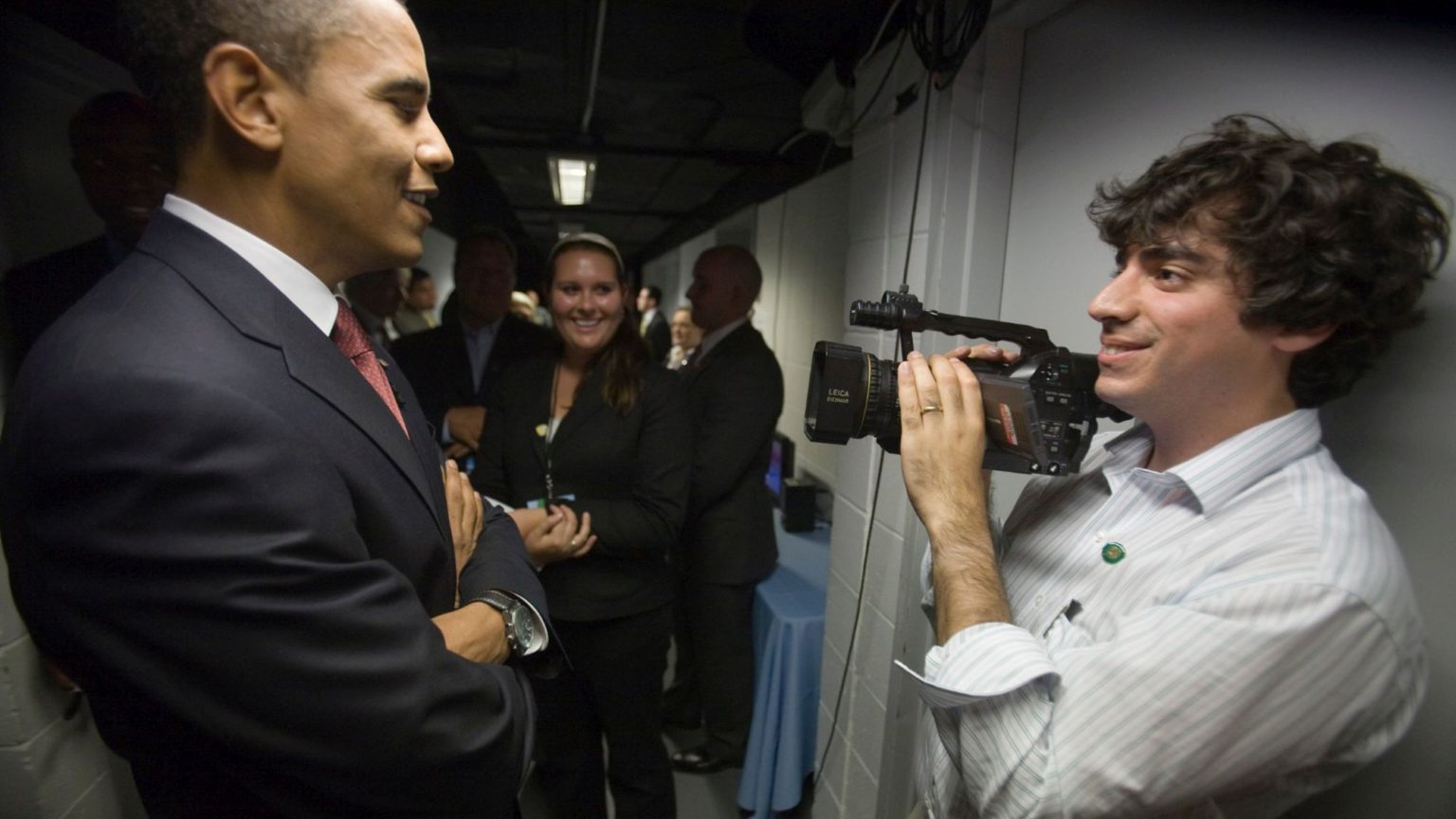 Social-media platforms have been under enormous fire since the ballot-box revolts of 2016, with many blaming Brexit and the election of Donald Trump on targeted advertising and disinformation. And as the UK and US elections approach, politicians' use of social media is likely to come under ever-more scrutiny. Under this pressure, Twitter CEO Jack Dorsey announced a ban on all political advertising on his platform.
Arun Chaudhary is a filmmaker and digital campaigner. He was a key member of Barack Obama's new media team in 2008 and became the White House's first-ever official videographer. He also worked on Bernie Sanders' campaign in 2016. spiked caught up with him for a chat.
spiked: What do you make of Twitter's decision to ban political advertising?
Arun Chaudhary: It's a PR move. Jack Dorsey knows how to read the room better than Mark Zuckerberg. Political advertising on Twitter isn't nearly as prevalent or as effective as it is on Facebook. In fact, I say to clients that it's a bit expensive and a bit useless – organic reach on Twitter is more important.
But the principle of it is worrying, especially as it's going to be used by many as a bludgeon against Mark Zuckerberg and Facebook to get them to do the same. There's a very slippery slope there.
spiked: What would it mean if Facebook were to ban political ads?
Chaudhary: Facebook today really is the public square. Is it a shame that the public square is owned by a private company? Absolutely. Should there be a national platform where people can organise themselves and disseminate information? Absolutely. But there isn't right now. Until there is some other platform that can deliver advertising at a small cost that can be targeted to people's local communities, then a ban on Facebook ads would really put a dent in grassroots organising.
When you look at Bernie Sanders' campaign or Elizabeth Warren's campaign – or in the UK you have Labour and Momentum – their use of Facebook is not this insidious misinformation machine; it's their main connector for organising and fundraising.
spiked: Can politicians not reach people on social media organically by having the right message – without targeted advertising?
Chaudhary: Of course. Just as there were movements and things were accomplished before any aspect of the internet. But I do think there's a reason why there wasn't a Bernie Sanders – a real outsider from the fringes that could challenge the Democratic Party – before the internet and before this kind of advertising. Bernie Sanders has always been around – and has had the same message. And he wasn't slow to take up social media when it first arrived, either. Before he ran for the Democratic nomination, he had one of the most popular social-media accounts in the Senate because he had lots of really compelling organic content. But how many people in the general public had heard of Sanders back then, 10 years ago? Scale matters. And the ability to scale these things up would not have been possible with people power alone and without the industrial capacity of social media.
spiked: What do you make of calls from people like Elizabeth Warren for Facebook to block political adverts that are untrue or misleading?
Chaudhary: I have a lot of concerns about appointing Facebook as the arbiters of truth. I do have concerns about the way misinformation is spreading through our society that is producing bad outcomes. But I don't think the solution is to allow a group of big corporations to determine the truth. I would hate to see Facebook become fact-checkers. We should forget about trying to develop the perfect robot that can fact-check. Mark Zuckerberg is not exactly a sympathetic character but when he says he doesn't know how to define truth or where to draw the line, I have sympathy for that.
We have this nostalgia for an age when there was a more 'sensible' media landscape. And like all nostalgia, it's based on an absolute falsehood. There has never been a time when the media hasn't tried to sell you something or grab your interest with sensationalism. Those who grew up in the last half of the 20th century have a very rosy picture of a time when a few media conglomerates controlled all the television stations. Together they would make decisions about what the truth was – they all agreed with the Vietnam War until they all stopped agreeing with the Vietnam War. The only new thing today is that thanks to social media, those old monopolies are breaking down.
spiked: People also argue that Facebook is full of Russian disinformation and other malign foreign actors. But how big is it a problem compared with people posting normally?
Chaudhary: I don't think there's as much malign content as there is normal content. One way we have made the problem worse is that we have allowed it to get into our heads. Barack Obama had the most sensible take on this. In one of his last press conferences as president, he said that, of course, people are trying to interfere but the real problem now is that this third-rate country has got into everyone's head. We need to sort out our own politics before blaming others.
Also, we shouldn't be so naive as to forget that everyone is trying to interfere in everyone else's elections. You don't have to be Edward Snowden to know that every foreign embassy in the world is like an electronic listening device trying to gather as much information and to have as much influence as possible. That's normal. It happens with our allies as well as our adversaries. But when it comes to a country like Russia, which has made territorial gains in other countries – in Kiev you can see soldiers wounded in war – it's hard to equate that kind of interference with losing Wisconsin by a few thousand votes.
Arun Chaudhary was talking to Fraser Myers.
To enquire about republishing spiked's content, a right to reply or to request a correction, please contact the managing editor, Viv Regan.