Stop-and-search is working
Knife-crime fatalities have fallen since it was reintroduced – but there's still much more to do.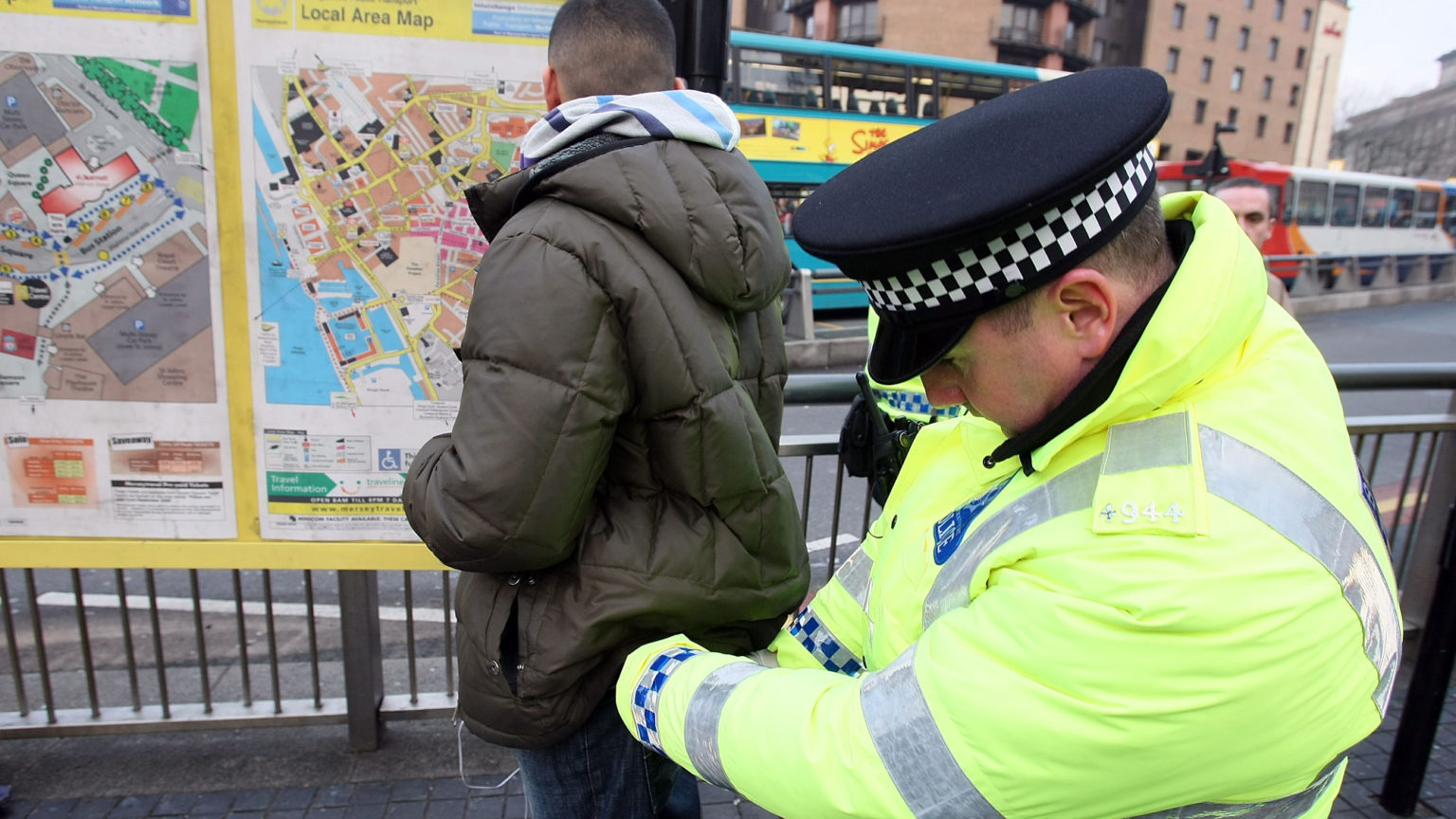 'Knife crime hits new record high', scream the headlines. The latest figures, released by the Office for National Statistics, show that 44,000 crimes involving a knife or other sharp instrument were committed in England and Wales in the past year (up to June). That's an increase of seven per cent on the previous year. However, the statistics also show the number of homicides involving a knife or a sharp instrument has fallen by 14 per cent. The number of incidents in London has remained steady, with a rise of just 0.1 per cent
This fall in fatalities follows a marked increase in the use of stop-and-search in the capital. And something similar seems to be happening in Manchester. Greater Manchester Police say increased use of stop-and-search in known 'hot spots' has reduced the incidence of knife violence by 23 per cent over the three months between April and July this year, compared with the same period last year.
So where are the celebrations for what are, on the face of it, strikingly successful interventions over a remarkably short period? Mayor of London Sadiq Khan said it would take a decade to address the problem of knife crime. Of course, there is so much further to go. But surely he should now be pleased that so many lives have been spared in the past year. Why isn't he recommending that this tougher approach be taken up by other forces across the country?
Critics of stop-and-search like Khan are reluctant to endorse an approach they regard as intrinsically racist. They say it risks inflaming victimised communities. Indeed, when she was home secretary, Theresa May imposed restrictions on stop-and-search in an attempt to counter accusations of police racism. These have since been relaxed, allowing forces to use their powers more easily.
We certainly shouldn't be complacent about the police's use of these beefed-up powers. They effectively allow forces to stop whoever they like within the worst affected areas. But nor should we allow the wrongs of the police's racism of the past to undermine what is a fittingly robust enforcement response to an upsurge in violence today.
It is not the 1980s anymore. The Met is far more likely to tell us off for hateful tweets or keep an eye on our use of gendered pronouns than it is to visit racist brutality on our inner cities.
Today, we are faced with a violent nihilism. Young people are turning on each other and their own communities. This has been particularly pronounced since the 2011 riots. In this context, public confidence in the police is threatened less by perceptions of racism than by the perception that oversensitivity to identity issues is contributing to a failure to keep the streets safe for all.
The alternative put forward by the critics of stop-and-search is often referred to as the 'public-health approach'. But in practice, this also leads to the surveillance of young people and their families. It is currently being applied in tandem with stop-and-search. Teachers and other public-sector workers will soon be expected to follow a 'public-health duty' to 'work together to address serious violence', according to government proposals. But social workers are already over-intervening and hospitals are overstretched. Teachers could contribute so much more by instilling in young people a love of learning and putting them in touch with ideas and experiences that lie beyond themselves – something that yet another state duty will get in the way of.
Others suggest that an end to austerity could reverse the rise in knife crime. The Labour Party argues that cuts of 73 per cent to youth services since 2010, and the closure of 750 youth centres since 2012, are one of the main reasons why life for young people is 'worse in many ways than it was for previous generations'. This is echoed by the children's charity Barnardo's, with its oft-repeated and pessimistic line that young people today endure a 'poverty of hope'. More resources and better local services would certainly be welcome. But this is a distraction from the deeper causes of knife crime.
We need to understand better why young people are still being drawn in increasing numbers into violent crime. And we need to look beyond the usual suspects of austerity, social media, drill music and the mental-health crisis. We need to have serious discussions about what is actually going on in our communities.
One thing is clear, however. The failure of the authorities to hold the line has contributed enormously to the recent deadly rise in crime.
Dave Clements is a writer, adviser to local government and founder of the Academy of Ideas Social Policy Forum.
To enquire about republishing spiked's content, a right to reply or to request a correction, please contact the managing editor, Viv Regan.