'First, give no offence'
Academics have internalised the culture of censorship on campus.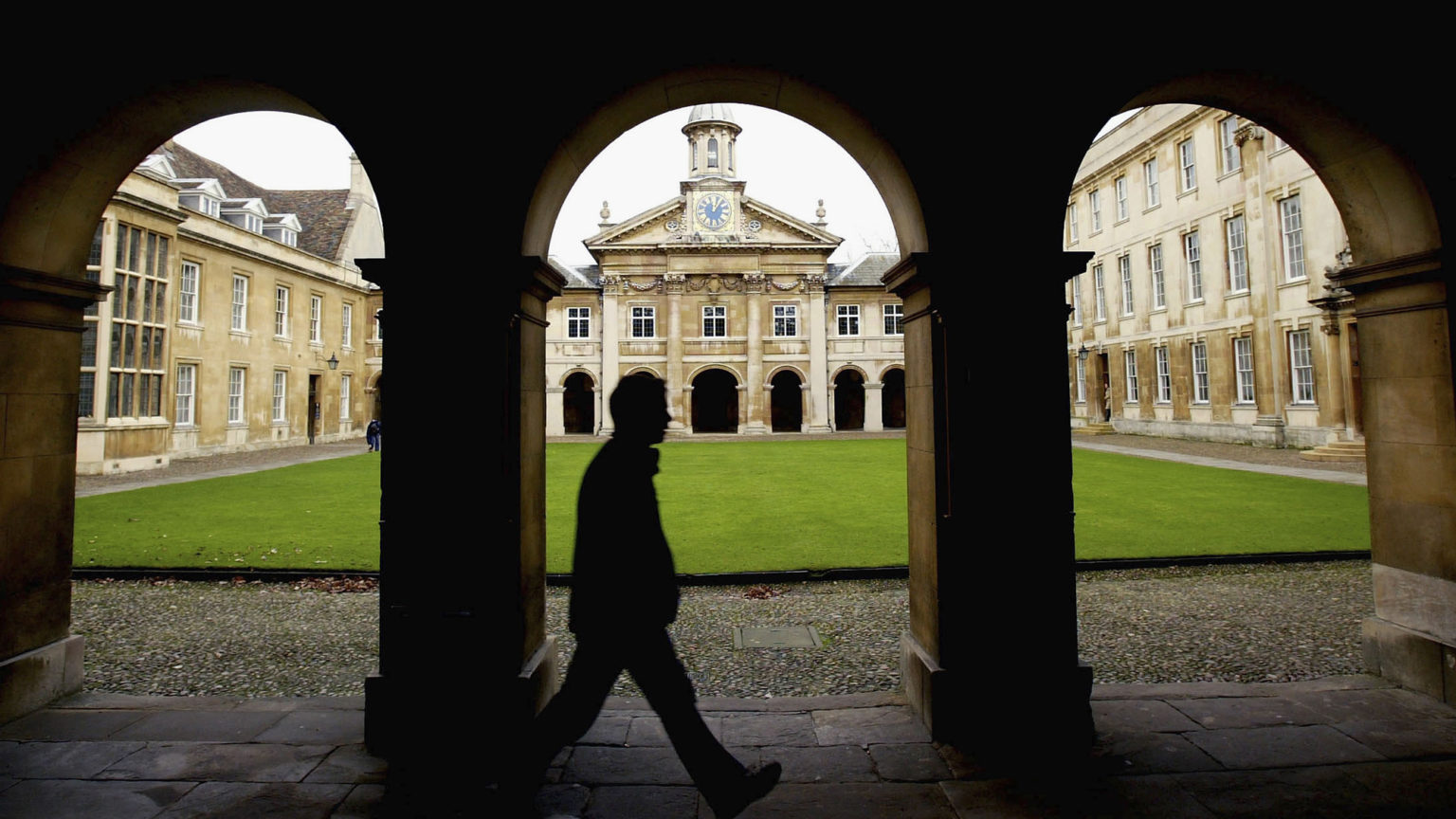 As the new academic year has begun, the debate about whether free speech is under threat on campus has erupted once again. Many in academia are concerned about freedom of speech being undermined, by overbearing campus bureaucracy, students' union censorship, and a broader culture of intolerance. But there are many who are still wilfully ignorant of the scale of the problem.
While some vice-chancellors, like Oxford's Louise Richardson, have spoken out against campus censorship, others have buried their heads in the sand. You can understand why. For them to admit that there is a crisis of free speech on campus would be to admit to a personal failing. Universities, after all, are supposed to be places in which ideas can be freely put forward and freely challenged.
But the arguments used by VCs and others against the existence of campus censorship simply do not stack up. Universities UK, the voice of VCs, has said that hundreds, if not thousands of unrestricted events take place at universities every year, thus disproving the idea that there is an 'epidemic' of censorship.
But no one is saying that every other event on campus is being shut down. The vast majority of events on campus each year are uncontentious. It is ridiculous to conflate geography lectures with controversial political meetings. The point is that those events that do go against the grain often find themselves in the crosshairs of campus censors.
The test for our commitment to free speech is not whether or not we allow non-controversial events to take place. And in any case, as others have noted, the scale of censorship is often downplayed and defined out of existence.
One example of this is No Platform policies. While many students' unions maintain these blacklists, which pre-emptively ban certain groups from campus, this is rarely accounted for in the arguments of those who say campus censorship is a myth. They say that bans on meetings or speakers are relatively rare, while ignoring the fact that students are, in many cases, not allowed to invite certain speakers or groups in the first place.
There is no denying the extent of censorship on campus. Organised attempts to ban certain speakers or sack certain academics are, if anything, on the increase. The chosen weapon these days is often online petitions and open letters, aimed at forcing campus authorities to capitulate. Over the past 12 months alone we have seen: young academic Noah Carl sacked by the University of Cambridge following a smear campaign against him; author Jordan Peterson having a fellowship offer rescinded over concerns about 'inclusivity'; a researcher on extremism banned by Bristol University after students accused her of Islamophobia; and an Open University conference on prison reform shut down by trans activists, to name just a few cases. (See Academics for Academic Freedom's 'Banned List' for more.)
And that is without getting into the many attempts by academic and student mobs to have certain individuals sacked or gagged. Even when these campaigns are not successful, they help to foster a culture of conformism and fear. Many vice-chancellors and Panglossian commentators, seeking to downplay the scale of censorship on campus, completely ignore this wider climate.
What they miss is that formal restrictions on speakers are now, in some respects, unnecessary. And no, this is not because the Office for Students, a new non-departmental public body, has warned that it might punish those universities that do not meet their obligations to uphold freedom of speech. Rather, No Platforming has been internalised. Many academics and students simply do not invite controversial speakers or raise controversial issues.
This is akin to what the author Kenan Malik has observed since the Salman Rushdie affair – that is, that we have 'internalised' the fatwa. He argues that the fear of giving offence to Muslims, by criticising or questioning Islam, is now so great that restrictions on such 'blasphemy' need not be enforced by a theocrat putting a target on your back. These standards, he says, are enforced by a culture of conformism.
And in universities, this culture extends to all kinds of controversial issues. The unstated rule, 'don't give offence!', operates throughout committees, staff meetings, programmes and public-relations exercises.
The lack of academic challenge to this culture is often explained as a desire among many academics for a quiet life. But not giving offence has also become a key part of professional etiquette. It is now a norm of academic life, and students inevitably pick up on it. But anyone truly committed to academic life should resist this kind of self-censorship.
The Panglossian perspective on free speech at universities is a delusion. It downplays the scale of censorship and ignores the wider cultural forces at play. Speech on campus is very much unfree. It is regulated by the rule of 'first, give no offence'.
To enquire about republishing spiked's content, a right to reply or to request a correction, please contact the managing editor, Viv Regan.