Pakistan's persecuted minorities
Girls from religious minorities are under constant threat of forced marriage and conversion.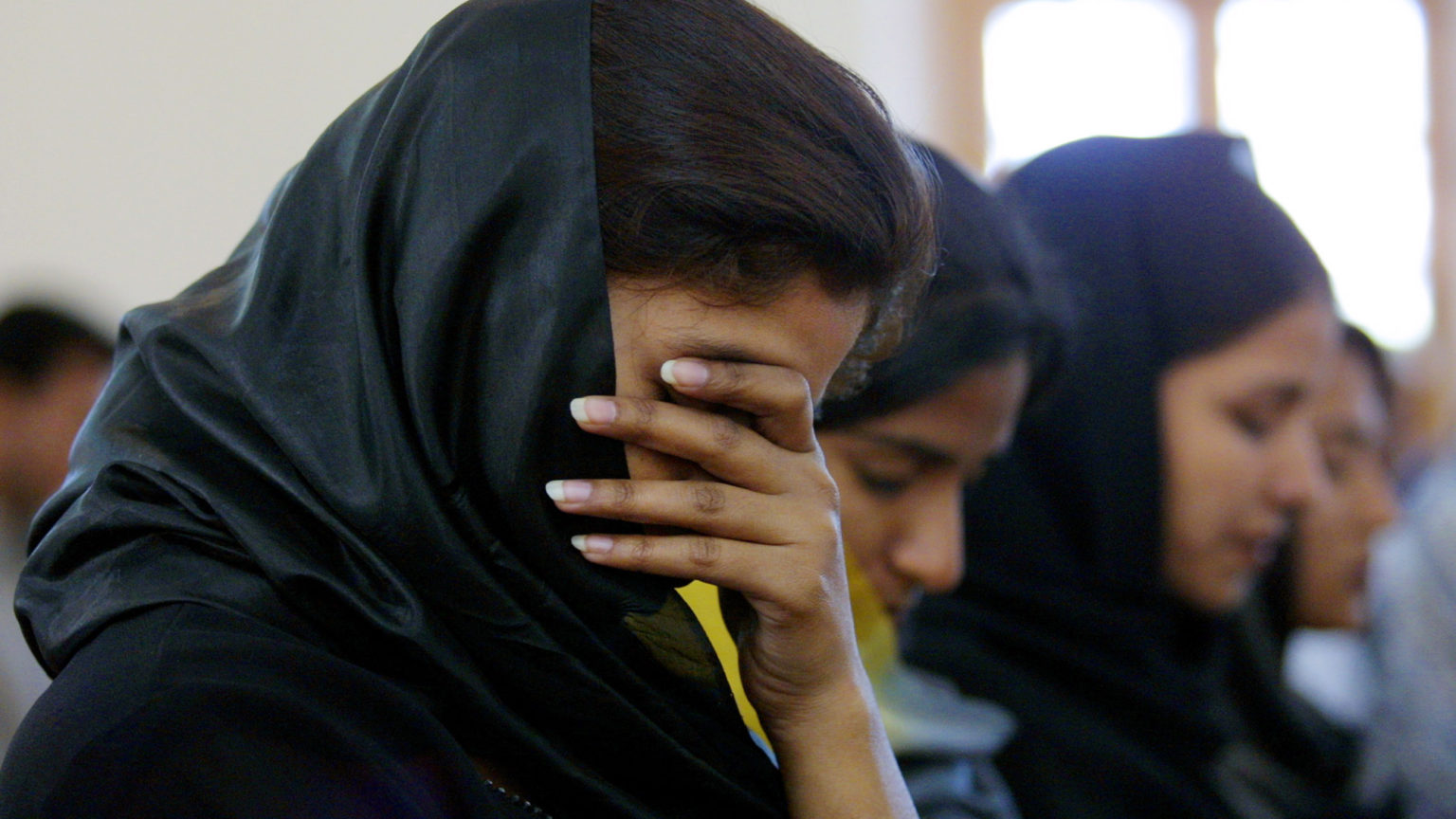 In Pakistan, 1,000 women and girls from religious minorities are abducted, forcibly converted to Islam and then married off to their abductors every year.
No faith minority is spared. Last month, a Sikh girl, Jagjit Kaur, was abducted at gunpoint, converted and betrothed to a Muslim man in a purported nikah (marriage) ceremony. You don't need any expertise in body language to recognise a visibly anxious young woman in the video footage of the nuptials. The footage went viral, resulting in a diplomatic crisis for Imran Khan. Incensed Indian politicians across the Punjabi border waded in on behalf of Kaur and her beleaguered family. Thankfully she is now safe. But many girls – be they Sikh, Christian or Hindu – suffer in silence, and abductors are often granted impunity.
Professor Javaid Rehman from Brunel University is co-author of a new report on religious minorities in Pakistan, launched in parliament last month. He tells me that 'local authorities, especially police, particularly in the Punjab province, are often accused of being complicit in these cases by failing to properly investigate reported cases or prosecute offenders'. He adds that 'despite the political rhetoric, the state has not taken any effective steps to stop these practices'. Rehman cites various proposed bills which have failed to become law, such as the Sindh Criminal Law (Protection of Minorities Bill) 2016. The bill had aimed to restrict forced conversions of minorities in Pakistan's Sindh province. It was passed unanimously by the Sindh assembly but was withdrawn before it could be ratified following widespread opposition from religious groups.
Although the plight of Asia Bibi rightly drew international condemnation, abduction and forced-marriage cases like those of Rinkle Kumari, Ravita Meghwar or teenage sisters Reena and Raveena Lal have received far less international attention.
According to an official in the Human Rights Commission of Pakistan, between 20 and 25 Hindu girls are abducted every month and converted. These types of religiously motivated crimes against non-Muslims follow a gut-wrenching pattern. When families report abductions to local police, abductors issue counter statements suggesting the girl ran away, chose to adopt Islam and married all of her own free will. Within hours, girls are given Islamic names, such as Ayesha in the case of Jagjit Kaur. Meanwhile, families maintain their daughters are innocent victims, and any statements given to the contrary have been given under duress. It isn't unusual for abductors either to compel victims to file statements in court to support their narrative or issue threats to those brave enough to demand their girls back.
Veengas is a Karachi-based journalist who has reported extensively on forced conversion in Pakistan's Sindh province. In a 2017 article, 'Bring Back Our Girls', she writes:
'Reporting on the abduction and forced conversion to Islam of young Hindu girls in Pakistan's Sindh province has never been easy. After hearing the heart-rending stories told by parents of daughters as young as 12 snatched away [and] married off in dargahs [shrines] to adult men within hours, you see the same pattern repeat itself in case after case – a triumphant clergy, a lax or complicit police force, ineffective courts, an often passive civil society and largely an uncritical mainstream media.'
Veengas's work paints a worrying picture for the country's kaffirs, or unbelievers.
Reuben Ackerman is the author of Forced Conversions and Forced Marriages in Sindh, Pakistan. He has made several sensible recommendations on how UK and Commonwealth partners can help. They include mobilisation of our parliamentarians to raise matters of freedom of religion or belief with the UK government, and with politicians in Pakistan. The UK can also help to improve the political influence of campaigners for religious freedom.
The issue is at least on the government's radar. Last year, the UK and UN launched the AAWAZ II programme with a £17million fund to the UN in Pakistan to implement a five-year development project. AAWAZ II calls for action on issues like 'child labour, early and forced marriage and inter-faith harmony'. Let's hope these funds can make a difference to the most vulnerable.
David Alton, a crossbench peer, visited Pakistan last year and relayed accounts in the House of Lords about the persecution of religious minorities, including death sentences due to blasphemy laws, abductions, rape and the forced marriage of a nine-year-old girl, He told me it is 'scandalous that in pouring in £2.6 billion of aid into Pakistan over the past decade we have not prioritised the appalling persecution of the country's minorities'.
We need to do all we can to stamp out the barbaric persecution of minorities in Pakistan.
Hardeep Singh is a writer based in London. Follow him on Twitter: @singhtwo2
To enquire about republishing spiked's content, a right to reply or to request a correction, please contact the managing editor, Viv Regan.