Now Elizabeth Warren is demanding corporate censorship
She says Facebook has too much power, and that it should censor political ads.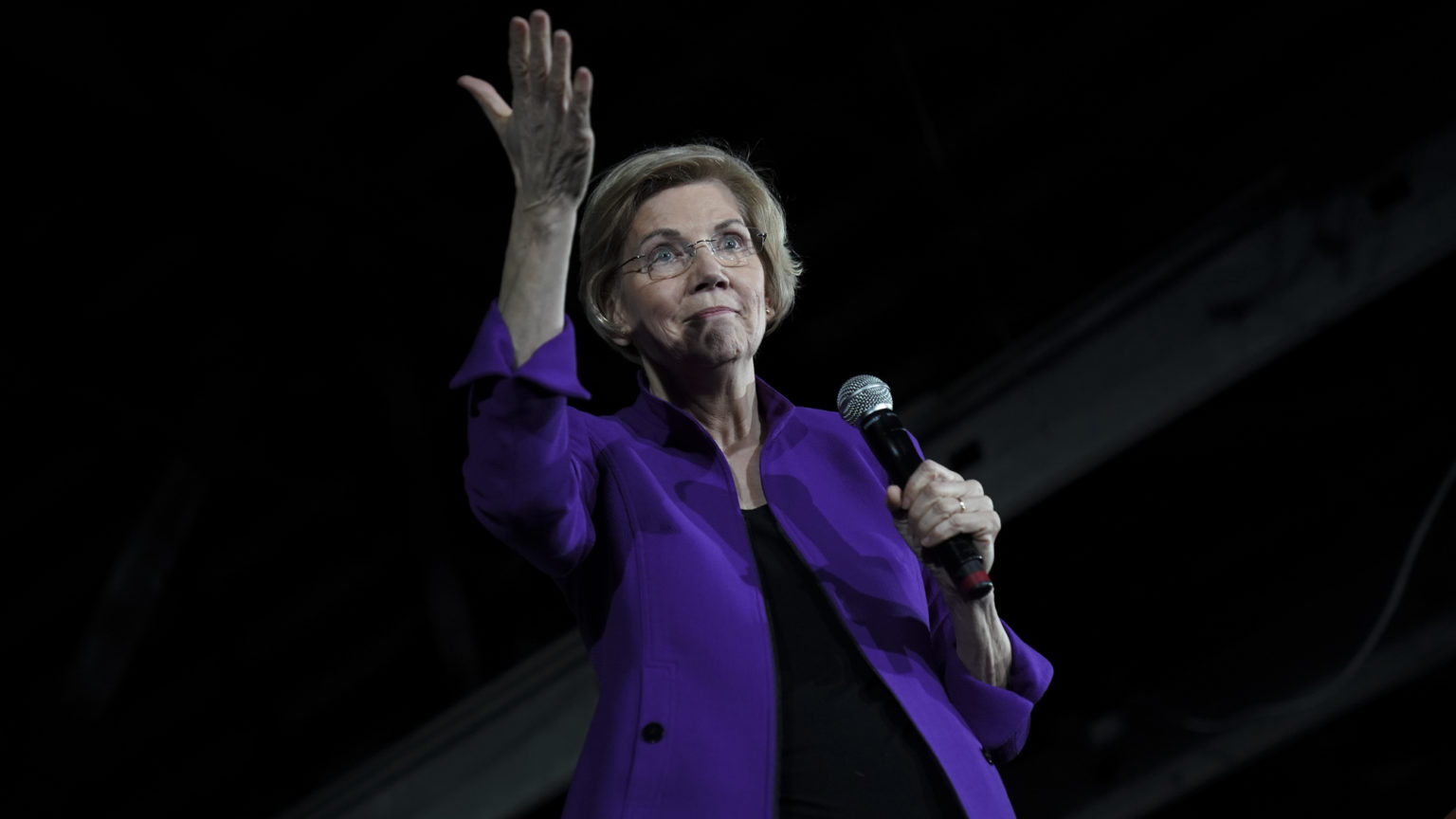 Elizabeth Warren is shattering stereotypes, in that unlike every other older white woman, she absolutely hates Facebook. She has long led the charge on not only regulating, but also breaking up the tech giants. But her most recent demand of Mark Zuckerberg seems more likely to bolster his power, rather than diminish it.
The Warren campaign recently ran a Facebook ad that opened with an intentionally false claim, reading: 'Breaking news: Mark Zuckerberg and Facebook just endorsed Donald Trump for re-election.' The ad goes on to explain that while Zuckerberg hasn't actually endorsed Trump, Facebook does allow Trump to spread his 'lies' on its platform, and makes money from it, too. She was in effect calling on Facebook to act as a moderator in American politics.
The idea that a corporation should be actively engaged in censoring politicians is dystopic and absurd, especially coming from someone who so vigorously opposes corporate influence in Washington. Even if politicians are running deceitful campaign ads on social media, there is already plenty of fact-checking that goes on, and it is better to let some inaccuracies slip through than to give companies the right to stifle political speech on such a grand scale.
Warren's desire for Facebook to moderate political campaigns doesn't make any sense, especially as she thinks the company already has too much control over US politics. Indeed, a recent campaign email detailing her plan to break up Big Tech firms read, 'America's biggest tech companies are controlling more and more of our digital lives'. She later tweeted, 'Tech giants shouldn't be able to wield enough power to undermine our democracy'.
So on the one hand, Facebook holds too much sway over politics. But on the other, it should exert more power over political campaigns. The contradiction here is obvious. All this is really saying is that Facebook isn't wielding its exorbitant power enough in the right direction. This is an unfortunately common view among many on the left these days.
The hashtag #DeleteFacebook began trending on Monday night. It was a response to news that Zuckerberg had been having a series of informal meetings with conservative commentators, journalists and thinkers. While these meetings are likely intended to quell concerns about perceived anti-conservative bias on Facebook, they were presented by many on the left as Zuckerberg getting into bed with the enemy.
Warren is capitalising on this anxiety and in the process is pushing completely contradictory criticisms of Facebook. This is well calculated but deeply cynical politicking – and it could have significant negative consequences for Silicon Valley, the economy, but most importantly for political campaigning. It is not the responsibility of Facebook to regulate politics, just as it is not the responsibility of politicians to regulate Facebook.
Shaun Cammack is a graduate student at the University of Chicago and a contributor to Young Voices. Follow him on Twitter: @shaunjcammack
Picture by: Getty Images.
To enquire about republishing spiked's content, a right to reply or to request a correction, please contact the managing editor, Viv Regan.