Now the mob is coming for Julia Hartley-Brewer
The campaign to have her thrown off Question Time is driven by pure intolerance.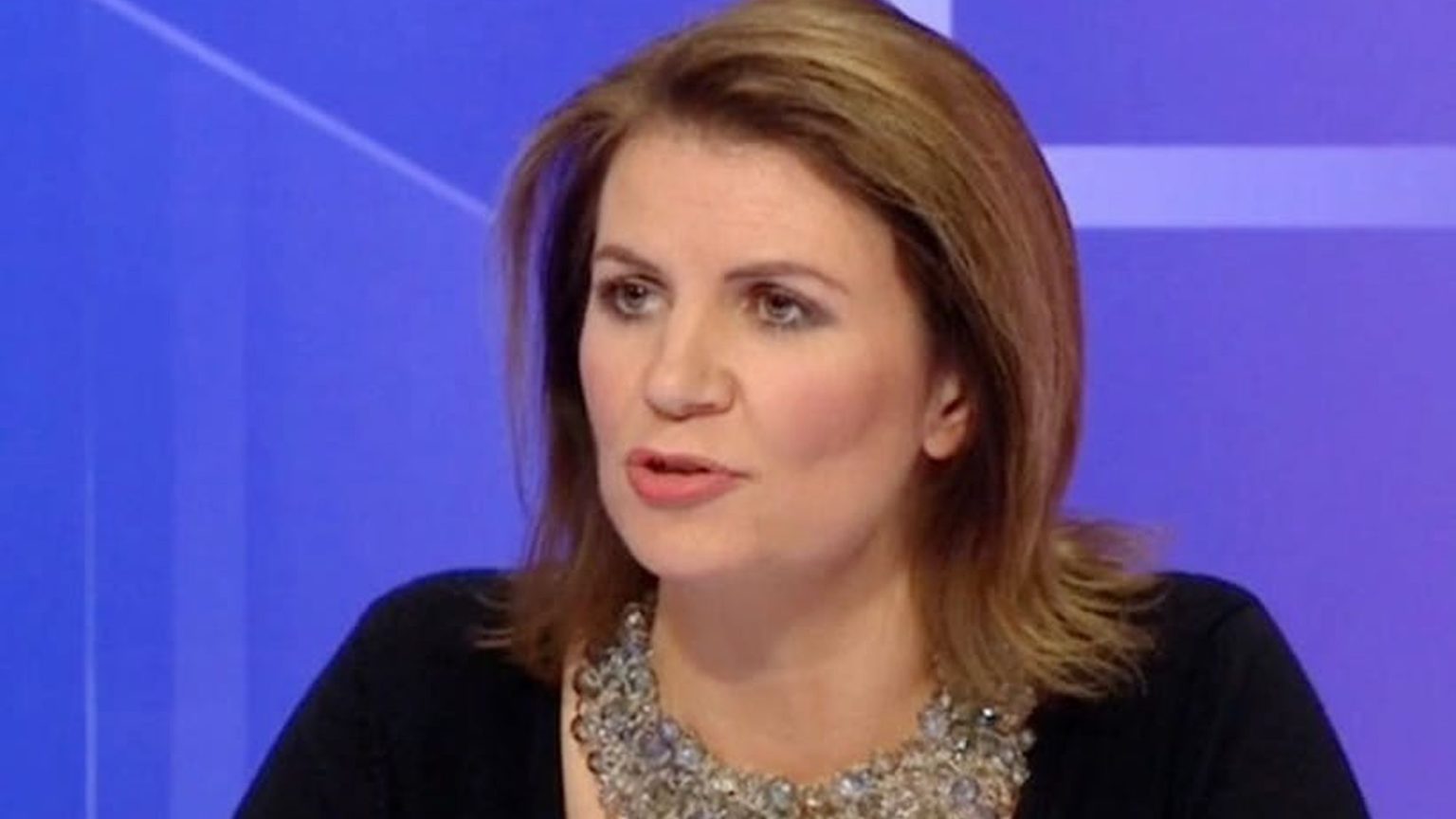 They might not have pitchforks. They might not wave torches. But make no mistake – the Remainer fanatics agitating for the BBC to dump Julia Hartley-Brewer from this week's Question Time are a mob. They're a middle-class mob who hurl tweets instead of rotten tomatoes at the people they irrationally hate, and who arrogantly presume they have the right to expel from polite society anyone they disagree with. This is a mob that poses a serious threat to reason and freedom of speech in this country.
As soon as the Beeb announced that Hartley-Brewer, the journalist, broadcaster and fiery talkRADIO host, would be on QT tonight, the mob got into action. They said it was repulsive for the national broadcaster to 'platform' someone like Hartley-Brewer. They demanded that the BBC rethink – that is, it should throw this foul, Brexit-supporting woman off the panel.
They promised to boycott QT. A boycott is a personal choice, of course, but let's not kid ourselves that modern-day media boycotters are simply expressing their individual preference when they foreswear TV and radio shows that – horror of horrors! – have guests they disapprove of. No, they are trying to build a censorious momentum whereby producers will think twice before booking such guests again. These boycotts have one aim and one aim only – to heap cumulative pressure on media organisations to stop hosting certain individuals, and, more importantly, certain views.
This is what the mad fury over Hartley-Brewer is really all about: her views. As with most mobs, this one is built on a blatant lie, on rumour, on fake news that has speedily spread through the intolerant boycotters' ranks. The fake news says that Hartley-Brewer must be cast out of QT because she did something really evil – she published the home address of the Remainer fanatic lawyer Jolyon Maugham with an eye for making his life miserable.
Anyone would think Hartley-Brewer had doxxed Maugham. It's completely untrue. What she did was rip the piss out of his pomposity by linking to a newspaper interview in which he talks about his home. The idea that Hartley-Brewer shared his address as part of some 'Brextremist' campaign to encourage people to hound him is entirely false. And yet this is the basis on which the censorious boycotters want Hartley-Brewer thrown off QT.
Actually, it's the ostensible basis. The real reason they want her off TV will be clear to anyone who has any ability whatsoever to be honest with themselves: it's because she holds views these people don't like. She is pro-Brexit, she is critical of PC, she thinks Extinction Rebellion are nuts. She holds views, especially on the betrayal of our vote to leave the EU, that the chattering-class army of Remoaners find offensive. They are seeking to punish wrong-thinkers – pure and simple.
Imagine the arrogance it must take to think you have the right to ensure that certain people never appear on TV or radio. There are loads of people I passionately disagree with in British political and media circles and yet I have never, not once, thought to myself: 'Eurgh, I must ensure that person is denied a platform.' Such a thing would never cross my mind, and it wouldn't cross most people's minds. But in the elitist, anti-democratic world of hardcore Remainerism, where Remainers are good and pure and everyone else is a borderline fascist, such respect for open debate and freedom of speech is in short supply. These people really do want to cleanse the public realm of difference of opinion. They are a menace to liberty and rational thought.
To enquire about republishing spiked's content, a right to reply or to request a correction, please contact the managing editor, Viv Regan.