Portugal's socialist miracle? Pull the other one
The newly re-elected centre left has presided over austerity and privatisation.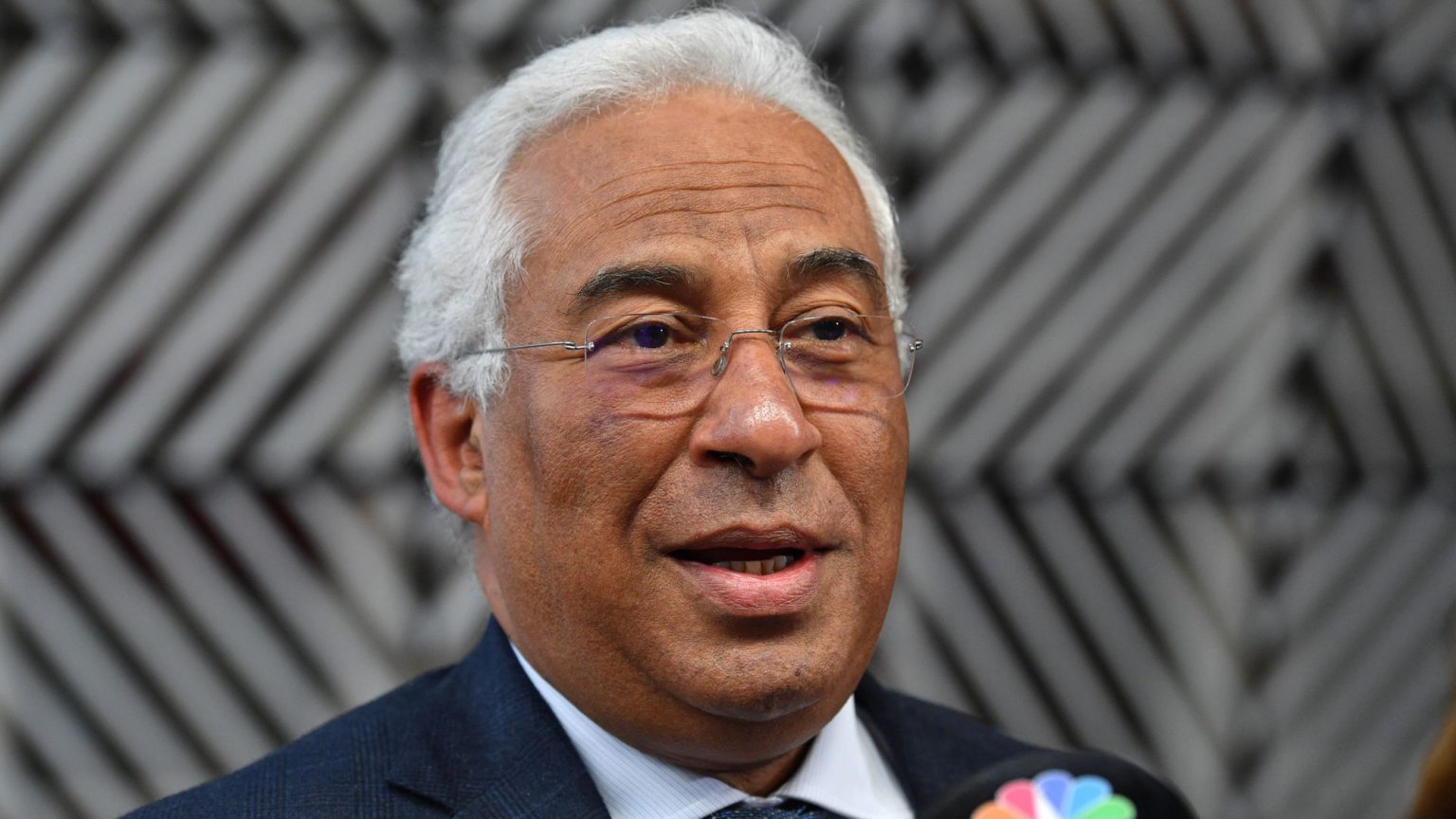 Portuguese voters went to the polls on Sunday and returned the incumbent Socialist Party – and prime minister Antonio Costa – with an increased share of the vote, much as commentators expected.
In late 2015, the centre-left Socialist Party formed a minority government with the support of the Portuguese Communist Party and the Ecologist Party. Since then, sections of the international media have been singing the praises of Portugal's government. The Financial Times, Der Spiegel, the Atlantic, the New Statesman and many others have hailed Europe's supposedly 'socialist success story'. Some left-wing Remainers see it as a model for the UK to emulate or see it as an antidote to right-wing populism. But is Portugal really a success story? And what exactly is socialist about it?
Portugal's economic performance certainly looks good on paper. GDP, GDP per capita and GDP growth are all up. Inflation is also under control and unemployment and government debt are both down. However, while some media outlets credit the government's ostensibly left-wing policies for these results, all of these figures (apart from government debt) actually started improving under the previous centre-right administration. (Portuguese voters duly rewarded the then-incumbent centre-right Social Democratic Party with the highest vote share in 2015, but it was unable to form a government, leading the Socialists to take the reins in a leftish alliance.)
So what are the Socialist Party's achievements in government? It certainly has pursued some traditionally left-wing policies, including raising the minimum wage, pensions and some social benefits. But it has also embarked on or maintained a range of measures that are positively anti-socialist.
The government has committed itself to the EU's tight rules on spending. Contrary to the international narrative that Portugal has 'cast aside austerity' – which is impossible as a Eurozone member – Portugal has actually embraced 'austerity lite'. Rises in wages and benefits have come at the cost of public investment. According to an article in the Nation, Portugal had the lowest level of public investment in the Eurozone in 2018. As a result, its universities are almost bankrupt, the health system is understaffed and underfunded, and over half of its railways are in a bad or mediocre condition.
The government's lack of investment in the fire and forest services has also been criticised by unions, particularly in the wake of the June 2017 wildfires, which killed 66 people and injured 204 – the deadliest fires in the country to date. Earlier this year, public funds were, however, found to bail out a private bank, Novo Banco, at a cost of €1.6 billion.
The Socialist Party has also opted to keep and extend a number of the previous centre-right government's policies. Privatisation, rampant under the previous administration, has continued apace. The Socialists have sold a number of publicly owned companies and assets to foreign buyers from China and elsewhere. The current government has also refused to scrap the golden-visa programme. The programme, which allows wealthy foreigners essentially to jump the immigration queue, has failed to deliver the levels of job creation its advocates promised. Instead, it has helped to push up property prices.
In fact, property speculation has been a key driver of Portugal's rising GDP. As a result, evictions have skyrocketed as landlords take advantage of soaring house prices. Between one and three families are reportedly being evicted every day. In 'socialist' Portugal, social housing accounts for just two per cent of the country's housing stock, compared to 17 per cent in the UK.
While unemployment is down in the official figures, a 2018 report from the University Institute of Lisbon suggests the real figure may be almost 10 percentage points higher. Furthermore, employment conditions have continued to worsen since the Euro crisis, with the proliferation of short-term, low-wage and insecure contracts.
It is no surprise, then, that in his bid for re-election, prime minister António Costa largely sold himself to the Portuguese public as a fiscal conservative rather than a socialist radical. While Costa's party performed best in Sunday's elections, it fell short of the majority it had worked for and turnout was the lowest in a General Election since the country's return to democracy in 1974.
Costa has said he will once again seek the support of one or both parties involved in the previous confidence-and-supply pact. But he also said that he might hold talks with the PAN (People-Animals-Nature) Party, a minor animal-rights party focused on animal-welfare issues. Such a pact would likely combine the Socialists' own 'austerity lite' with eco-austerity and animal rights (an ideology traditionally treated with scepticism by socialists). All the while, any truly 'socialist' programme, should Costa even want to implement one, would be impossible under EU rules.
Whether Portugal's past few years can be described as a success is up for debate. Portuguese voters have at least given it their lukewarm approval. But there is very little that is socialist in this centre-left, 'austerity lite' government.
William McGee is a spiked intern.
Picture by: Getty.
No paywall. No subscriptions.
spiked is free for all.
Donate today to keep us fighting.
Donate online
To enquire about republishing spiked's content, a right to reply or to request a correction, please contact the managing editor, Viv Regan.