Why Labour is wrong to embrace animal rights
Animal rights pose a direct challenge to the left's humanist roots.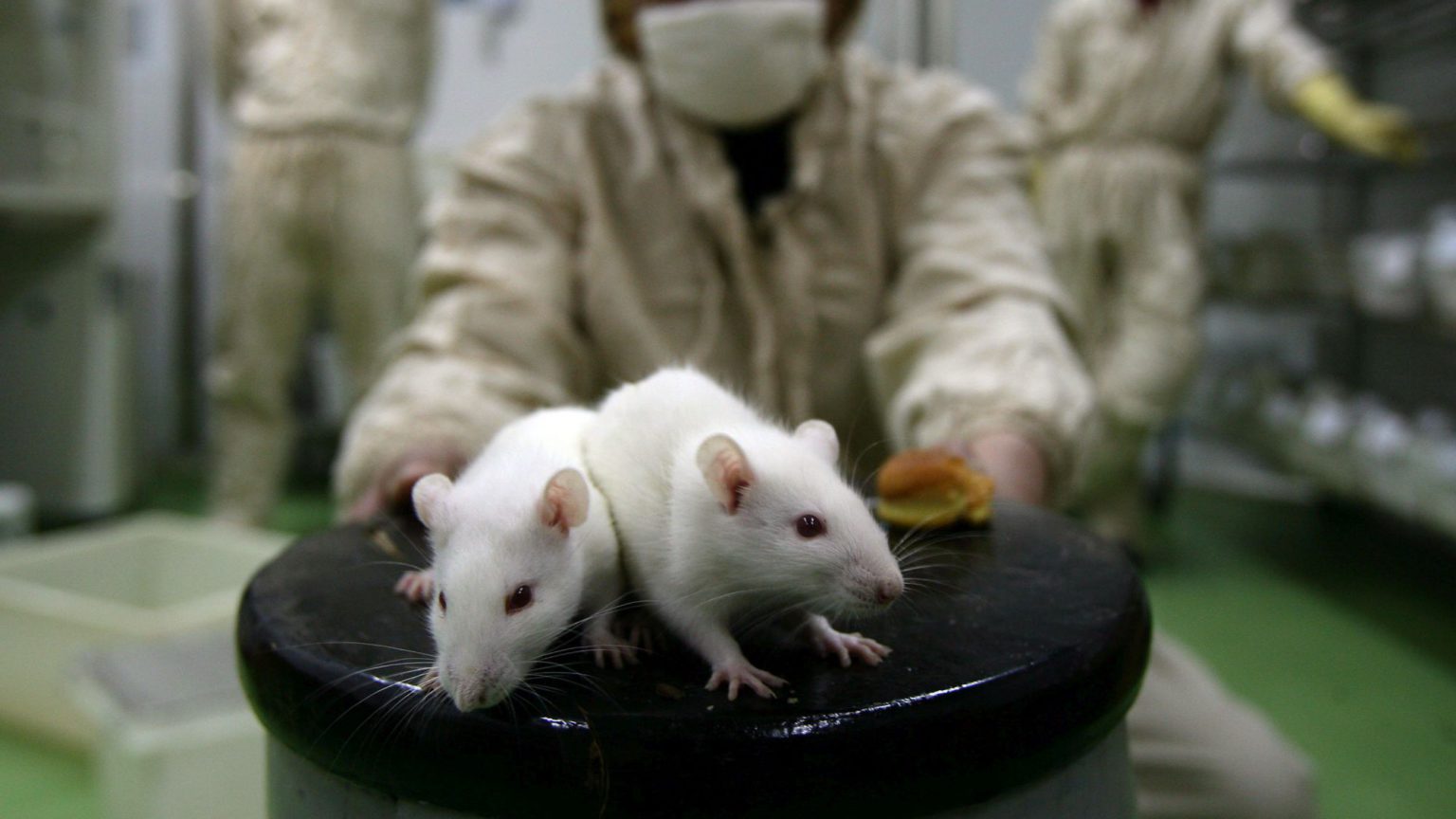 The Labour Party launched its Animal Welfare Manifesto last week. It has promised a comprehensive review of the Animals (Scientific Procedures) Act 1986 and, most strikingly, has promised to phase out animal testing entirely. Other proposals include a ban on trophy hunters selling their spoils in the UK, a review on jockeys using whips on racehorses, and bans on electric-pulse fishing, the boiling of lobsters and the use of snares and glue traps to catch animals. The party once firmly associated with workers' rights is now at the forefront of promoting 'animal rights'.
This is a remarkable shift from the left's historic position on animals. For socialists and progressives, issues of animal welfare were long considered a decadent distraction from alleviating human suffering. Even during the radical 1970s and 1980s, animal-rights activism was part of the marginal anarcho-environmental wing of the left. The vast majority of left-wing activism was devoted to tackling unemployment, poverty, racism and women's oppression. There was once a clear distinction between the humanism of the labour movement and more eco-centric concerns.
Going back further, the Labour Party's development was heavily influenced by Christian and humanist values. Its turn towards animal rights is indicative of how European society has become estranged from such traditions. A new book by Tom Holland, Dominion: the Making of the Western Mind, argues that Europeans are still 'children of the Christian revolution' when it comes to values like tolerance for other groups and compassion for the poor. For Holland, Christianity provided the moral framework for the humanist and Enlightenment beliefs that later dominated European thought. That may have once have been the case, but the growth in support for animal rights poses a direct challenge to human-centred morality and progress.
Early Christian and European values were uncompromisingly human-centric. When early theologians looked at 'nature, red in tooth and claw', they concluded that it was a natural law of the universe that animals are preyed on and eaten by others. This was reflected in Christian theology and in the other Abrahamic faiths, Judaism and Islam. God had created animals for the use of human beings who were entitled to use them as they saw fit. Christian thinking downgraded animals because there were unbridgeable differences between humans and animals: humans have souls (which today we'd call consciousness) while animals do not; humans also possess reason while animals do not.
This important distinction between humans and animals influenced key Enlightenment thinkers, such as René Descartes. As with Christian theologians, Descartes argued that animals are simply 'machines' that are unable to think and are therefore fundamentally different to humans. So-called Cartesian dualism also influenced other progressive thinkers, including Marx and Engels, to believe that animals and humans were distinct and opposite entities. For left-wingers that followed, conscious control over human society went alongside man's conscious control over nature.
Animal welfare, on the other hand, was historically the preserve of upper-class aristocrats and conservatives. The Royal Society for the Prevention of Cruelty to Animals (RSPCA) was established in 1824 and was granted royal status in 1840 by Queen Victoria. This was long before organisations devoted to human welfare were recognised – it was another 50 years before a royal charter was granted to the Royal Society for the Prevention of Cruelty to Children in 1895.
The distinction between socialists and naturalists has disappeared in recent decades. In the UK, this became most apparent with New Labour. Under Tony Blair's government, hunting animals with dogs became illegal in 2005. What was once a minority issue had become a mainstream concern in Westminster. Since Jeremy Corbyn became Labour leader, animal-welfare issues have become an even greater concern – last week's Animal Welfare Manifesto is only the latest in a long line of proposals since 2015. This reflects how support for animal rights and welfare, the rise of veganism and environmentalism have become part of the socially dominant 'woke' outlook.
Compassion for animals is undoubtedly a positive human quality. Campaigning against animal harm is therefore understandable. But the notion of animal rights is fundamentally wrong. Peter Singer and Tom Regan, in Animal Liberation and The Case for Animal Rights respectively, argued that because animals feel pain – or are 'sentient beings' – they should be granted similar rights to humans. But Dr Stuart Derbyshire, a leading researcher on pain in humans and animals, has argued that this argument is 'guilty of exaggerating the capacities of animals'. The notion that animals feel pain is misguided because it 'is an interpretation based on our own experience that we project on to the animal world'.
The problem with the animal-rights framework is not just that it exaggerates the capacities of animals, but that it diminishes the capacities and agency of humans. The 'sentient being' comparison put forward by animal-rights campaigners reduces humanity to pain-avoiding automatons. The proposed ban on animal testing illustrates the dangers of upgrading animals and downgrading humanity. Animals are protected, but this comes at the cost of medical research and the alleviation of future human suffering – important potential gains for humanity are treated with ambivalence.
Progressives need to restate the case for human supremacy over animals and put humans back at the centre of our morality.
Neil Davenport is a writer based in London.
Picture by: Getty.
To enquire about republishing spiked's content, a right to reply or to request a correction, please contact the managing editor, Viv Regan.