Corbyn has turned his back on his beliefs
Why has this Bennite Eurosceptic become so anti-Brexit?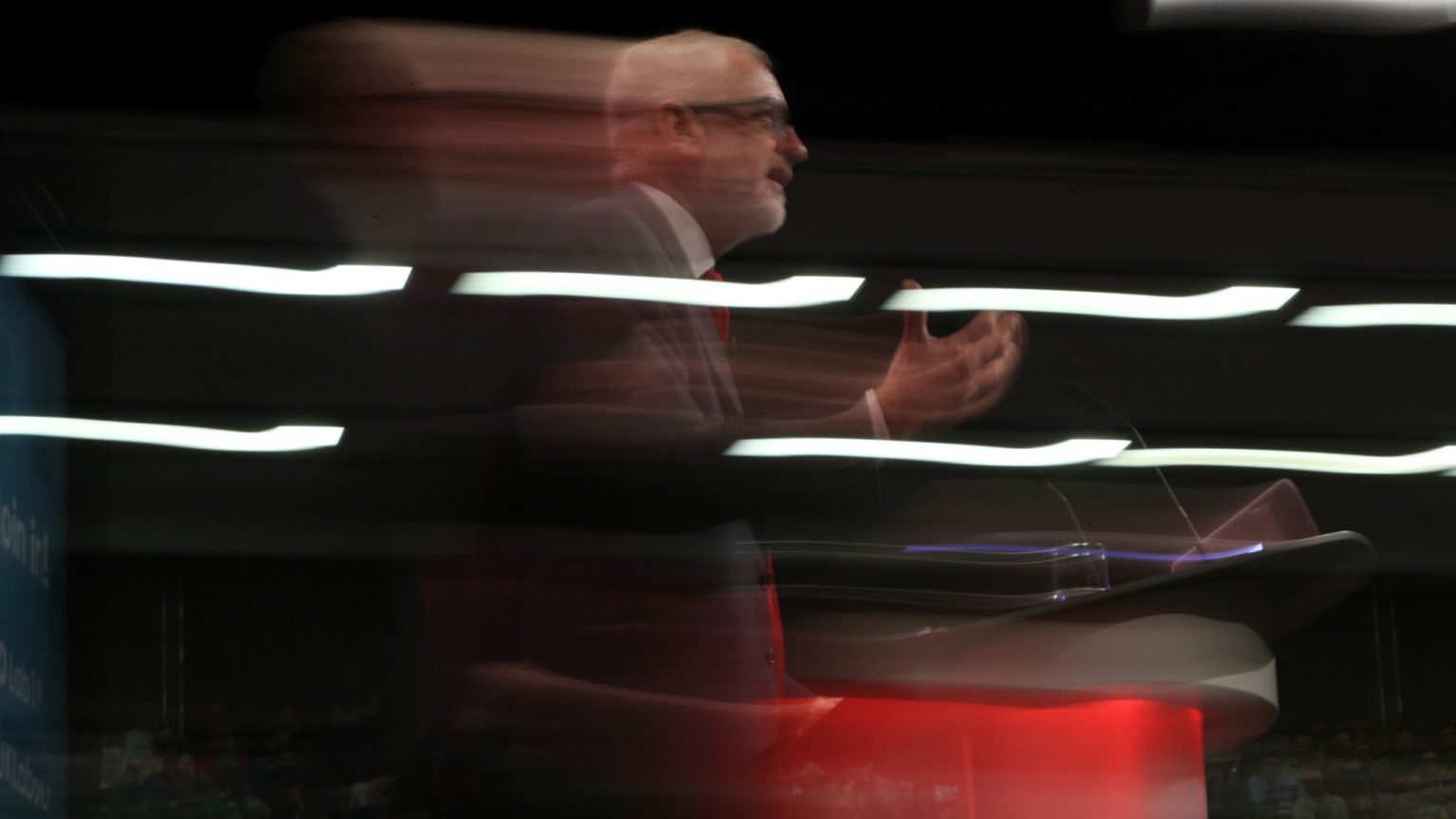 Back in the early Nineties, a younger, beardier Jeremy Corbyn would stand up in the House of Commons and say things like this, from 1993: 'Does my honourable friend [then Labour leader John Smith] recognise that the imposition of a bankers' Europe on the people of this continent will endanger the cause of socialism in the United Kingdom and in any other country?'
For decades this was typical of the now Labour leader's view of Europe: the EU was an 'imposition' on Britain and a 'danger' to its people – adjectives straight from the lexicon of today's Brexiteers. He rightly thought that transferring more and more power to Brussels represented a serious obstacle to the socialist agenda he and his fellow Labour leftists, including his mentor Tony Benn, yearned to pursue in Britain.
Fast forward almost three decades, and the greyer, more smartly dressed Corbyn is within a whisker of No10. But the assertive anti-EU statements have made way for something more insipid — namely, a political skill which is best described as 'tactical equivocation'. By feigning indecision on whether he's for Leave or Remain, he is trying to reconcile the pro-EU grassroots support that made him leader with his lifelong Euroscepticism. The man of iron-leftist and Bennite principle has been hamstrung by realpolitik, or so the story goes.
I propose a different reading of Corbyn's Brexit position.
To listen to Corbyn in the House of Commons today is to hear a man whose conviction has waned. He warns of a 'race to the bottom on standards', and the creation of a 'tax haven off the coast of Europe', which he claims the Tories will pursue in the event of a No Deal Brexit. And he helps design traps to prevent the government being able to negotiate properly for a deal, including taking No Deal off the table through the so-called 'Benn Act', a grotesquely ironic nickname for an anti-Brexit law that would have Tony spinning in his grave.
It is a spectacular volte face on Corbyn's part. The man who might once have championed the socialist possibilities of a nation outside the bankers' Europe has now turned his back on precisely those possibilities. He has aligned himself with those who fear that, if the British once again govern themselves, the liberal orthodoxy will come under real electoral scrutiny.
It is this scrutiny that today's Remainiac defenders of the status quo have long been able to avoid. For decades, a whole range of policy positions on anything from freedom of movement to climate change have all been the preserve of the EU. This has meant that too many politicians have grown comfortable not having to argue for these positions. The EU has stood as a buffer between MPs and the electorate, because parliament can just say: 'We don't have any say over it anyway.'
After Brexit, these policy areas will become fair electoral game, the objects of debate and argument – and this scares the living daylights out of Remain MPs. They know, in their heart of hearts, that voters have had enough of some of this stuff. Power returning to Westminster is therefore a dangerous proposition – for the first time in years, the high priests of liberal metropolitanism know they might not be able to hang on to it. Without the EU to cordon off policymaking areas from the influence of the electorate, precious aspects of Remainers' worldview will finally be up for debate. Hence they are doing anything and everything to preserve the EU-endorsed status quo.
This is why they routinely write off Brexit voters as bigots and racists because some had the temerity to object to high levels of immigration. This is why they collude with EU technocrats to bind the hands of their own nation's negotiators. This is why they call for a second referendum, with Remain on the ballot paper, to silence and override the decision of the electorate.
All of which makes Corbyn's waning of conviction and subsequent alliance with Remain so tragic. He hasn't reconciled his past Euroscepticism with the demands of a Remainer-dominated Labour Party. No, he has turned against everything he once stood for. His great idol Tony Benn often said there are five essential questions to be asked of those in power, one of which was, 'How do we get rid of you?'. Corbyn, the Remainer MPs and all those seeking to preserve the EU's power over us now have one answer: 'You can't.'
Michael Northcott is a writer.
Picture by: Getty.
To enquire about republishing spiked's content, a right to reply or to request a correction, please contact the managing editor, Viv Regan.