Once again, the Kurds have been betrayed
President Trump is abandoning the very people who helped to defeat ISIS.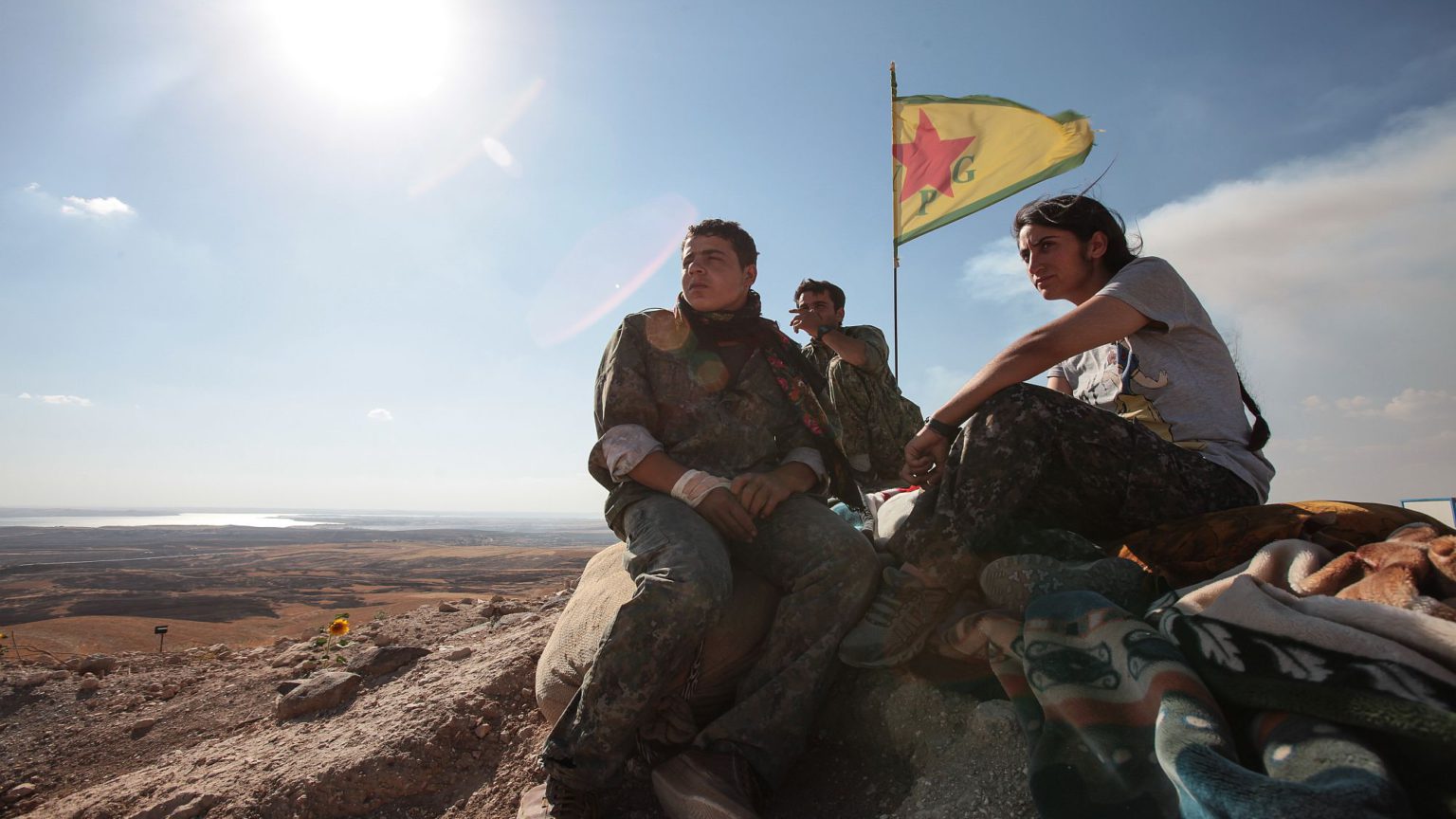 A Sunday phone chat with Turkish president, Recep Tayyip Erdogan. That was all it took for US president Donald Trump to decide to do what Western powers have done at key points over the past century: betray the Kurds.
They did it in the 1920s when Britain and France allowed Kemal Ataturk's Turkish forces to roll tanks through the Treaty of Sèvres and its promise of a Kurdish state. They did it in the 1980s, when the US repaid Saddam Hussein for Iraq's war with Iran by looking the other way while his forces massacred Iraq's Kurds. And now they're doing it again, with Trump's decision to move US forces out of Kurdish-dominated north-eastern Syria, so as not to come into conflict with NATO ally Turkey when it sends its own forces in. Or as the White House put it on Sunday evening: 'Turkey will soon be moving forward with its long-planned operation into northern Syria. The United States Armed Forces will not support or be involved in the operation, and United States forces, having defeated the ISIS territorial "Caliphate", will no longer be in the immediate area.'
Make no mistake. Trump's decision, which reportedly goes against the advice of the Pentagon and the State Department, imperils the very people who did so much to defeat 'the ISIS territorial "Caliphate"'. It is a decision as morally indefensible as it is politically craven. If it wasn't for the Syrian Kurds' People's Protection Units (YPG), which later took the lead role in the Syrian Democratic Forces, ISIS would still hold large parts of northern Syria. Yes, the blunt military assistance Russia leant Syria's embattled president, Bashar al-Assad, certainly contributed to ISIS's defeat. But it was the courage and determination of the Kurds, their willingness to put their lives on the line, that was decisive.
And yet having encouraged and emboldened Syria's Kurds to fight and roll back ISIS – and, in doing so, expand their own area of de facto political and military authority – the US has now simply abandoned them. No, betrayed them. Erdogan knows what Trump's decision means. It is a green light to move Turkish military forces east, over the Euphrates, into Kurdish-held territory with no fear of coming into contact with even a handful of US troops. No contact, no awkward confrontation between NATO allies.
The Syrian Kurds also know what Trump's decision means. Erdogan's stated plan to resettle over one million of the 3.5million Syrian refugees, currently being held in Turkey in EU-paid-for detention camps, in a 19-mile deep, 300-mile long zone along the Syria-Turkish border, is more than that. It is an opportunity for Erdogan to push back a perceived threat to the Turkish state; namely, the Syrian Kurds, who Turkey deem to be politically allied with the outlawed political representatives of its own 14million-stong Kurdish population. That's why Turkey has been amassing troops on the border for the best part of a year. That's why Turkey has consistently issued threats to the US that it will act unilaterally, and invade Syria, regardless of a US troop presence.
Trump, as is his wont, has tweeted something cartoonish. 'As I have stated strongly before, and just to reiterate, if Turkey does anything that I, in my great and unmatched wisdom, consider to be off limits, I will totally destroy and obliterate the Economy of Turkey (I've done before!).' It is a pledge that might be taken more seriously if Trump hadn't already bowed to Turkish pressure to withdraw actual troops.
Besides, the US and its Western allies did very little when Turkey began what was to become a seven-month-long military assault on the YPG in 2016. Just as it did very little when Turkey launched another brutal military assault on the long-standing Syrian-Kurdish district of Afrin in northern Syria in 2018, killing, torturing and raping its Kurdish inhabitants, and driving an estimated 100,000 civilians out of the district entirely. Trump and other Western states did little then, and they'll do little now. Trump is full of tweets, and Erdogan knows it.
And so Syria's Kurds have been left in a wretched position, dependent for their survival, as they too often are, on the interests and calculations of others, be it the willingness of Assad to strike an alliance with them or the strategic concerns of Moscow and Tehran. This fatal dependence on others, especially a treacherous West, has blighted the Kurds for too long. Now more than ever they need some form of independence. Ideally full statehood, but at least regional autonomy. Right now, as Turkey menaces and the US retreats, that seems as far away as it ever has been.
Tim Black is a spiked columnist.
Picture by: Getty Images.
No paywall. No subscriptions.
spiked is free for all.
Donate today to keep us fighting.
Donate online
To enquire about republishing spiked's content, a right to reply or to request a correction, please contact the managing editor, Viv Regan.