The reparations racket
Reparations have always been used to push Western agendas.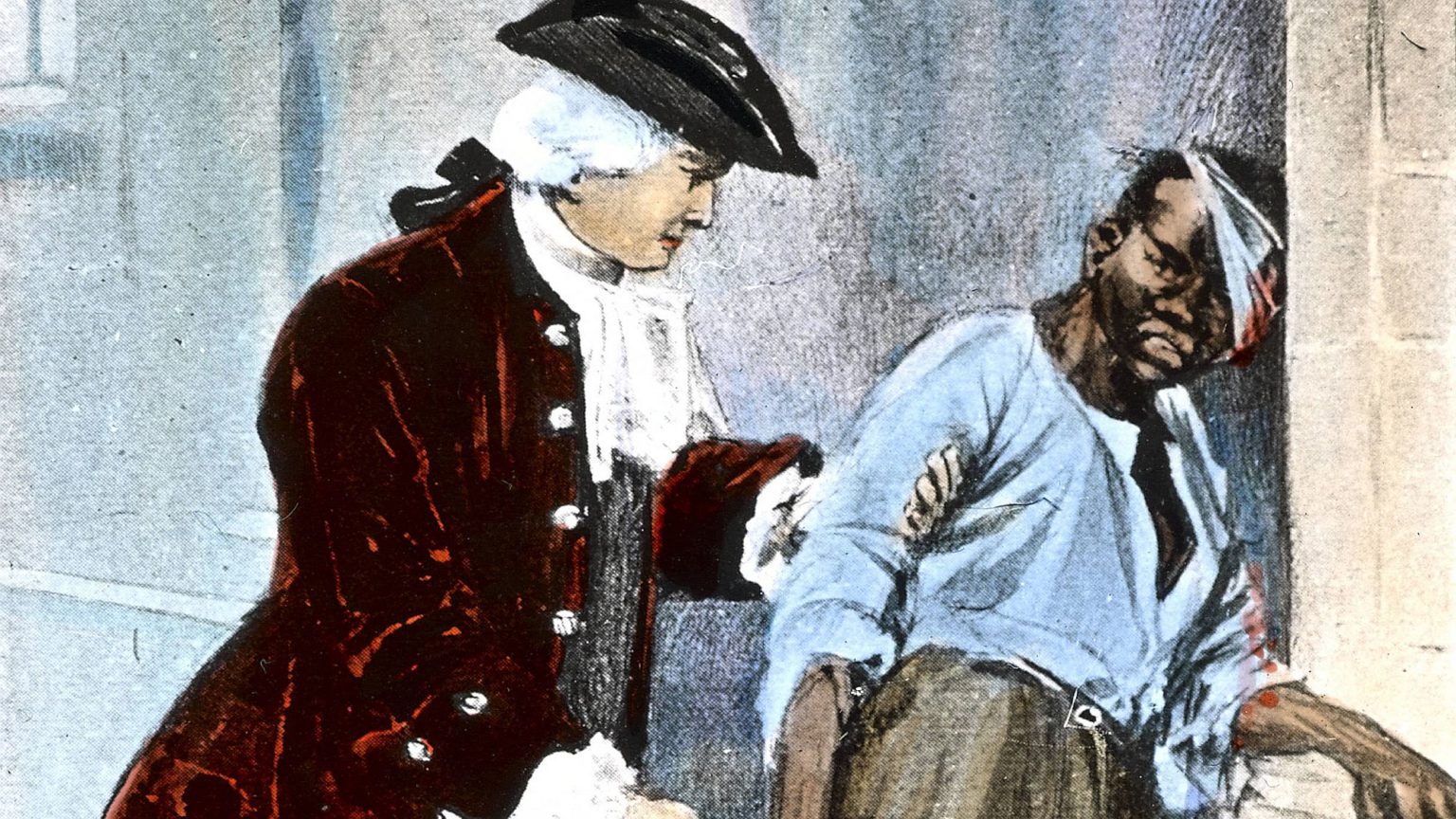 At the Labour Party conference this week, shadow chancellor John McDonnell said Britain should make reparations for its colonial past. He pledged that 'we will provide to the citizens of the Global South free or cheap access to the green technologies developed as part of our Green Industrial Revolution'.
Labour's Dawn Butler had already raised the example of Glasgow University's £20million reparations scheme as a model to emulate (of which more below). In McDonnell's speech, however, he was offering something that does not yet exist – the spoils of Labour's planned 'green industrial revolution'. And on its own terms, a 'green industrial revolution' will sound to some like a contradiction in terms.
This is not the first time that Europeans have tried to fob off people from the developing world with 'sustainable' growth. In 1987, Norwegian politician Gro Harlem Brundtland argued, in a UN report on the environment, that Western aid for development should only be in the form of 'appropriate technology'. In effect, she argued that the kind of advanced technologies common in the West, like electricity generators and motorways, were inappropriate for people in the Third World, who should be grateful to get wells, pumps and wind-up radios.
Reparations schemes are often raised today as if no one has tried them before. This is not true. The history of British imperialism is littered with schemes to make amends for the grievous injuries that the preceding generations inflicted. As a rule, these schemes prove to be a disaster for those they are supposed to help, and – lo and behold! – they tend to help the people making the reparations most of all. It's easy to see why: the terms of reparations are always set by the people making the reparations.
Attempts by Britain over the past few hundred years to make amends for its cruelties have often benefited the powerful. In 1833, the British government agreed to pay £20million (about a fifth of the country's GDP at the time) to slaveowners to, as they saw it, buy slaves their freedom. Because they wanted to avoid expropriation – taking away someone's 'property' – they paid reparations… to the slaveowners.
Suppressing slavery was later used as a justification for militaristic actions. In 1847, then foreign secretary Lord Palmerston said 'this country does owe a great debt of reparation to Africa'. The way that Palmerston met that debt was to fund the West Africa Squadron of the Royal Navy, supposedly to suppress the slave trade. This was one of the longest operations in naval history, lasting from around 1815 to 1870. It fought many actions, including a bombardment of the City of Lagos in 1851.
In 1889 and 1890, the Great Powers met at the Brussels Anti-Slavery Conference, which is remembered today for the division of Africa between them. The wording of the Brussels Conference Act sanctioned a policing operation to stop Arab slavers. But what followed was European seizure and plunder.
Within a generation, much of Africa was controlled by Britain and other European powers, convinced of their own superiority and civilising mission.
Every time people in the developed world have taken it upon themselves to fix the problems of the developing world, the net effect has been to reaffirm the West's authority. In 1938, Lord Hailey argued, in his African Survey, that Britain's obligations to the welfare of colonised peoples meant it would be wrong to allow their independence. This formed the basis of the Colonial Development and Welfare Acts of 1940 and 1945.
What's more, some of the schemes being proposed today seem unlikely to help anyone. The example that Dawn Butler highlights, of the University of Glasgow's reparations fund to make amends for its many bequests from slaveowners, is a case in point. It is incredibly difficult to identify and then compensate the descendents of slaves. For that reason, most reparations today take the form of schemes in places or communities affected by past injustice. The University of Glasgow intends to fund a joint research centre with the University of the West Indies. Whether that will be of help to anyone, other than a few academics and administrators, is not at all clear.
John McDonnell's offer, meanwhile, of eco-friendly reparations for the Third World in the form of green technology, seems to be just another way to promote a London-based agenda – that is, environmentalism – in the name of making amends for past crimes. But then again, this is what reparations have always been about.
James Heartfield is author of two studies of 19th century humanitarianism, The British and Foreign Anti-Slavery Society (2016) and the Aborigines' Protection Society (2011).
Picture by: Getty
To enquire about republishing spiked's content, a right to reply or to request a correction, please contact the managing editor, Viv Regan.