Eton for all
Rather than abolishing private schools, we should insist that every child has access to a great education.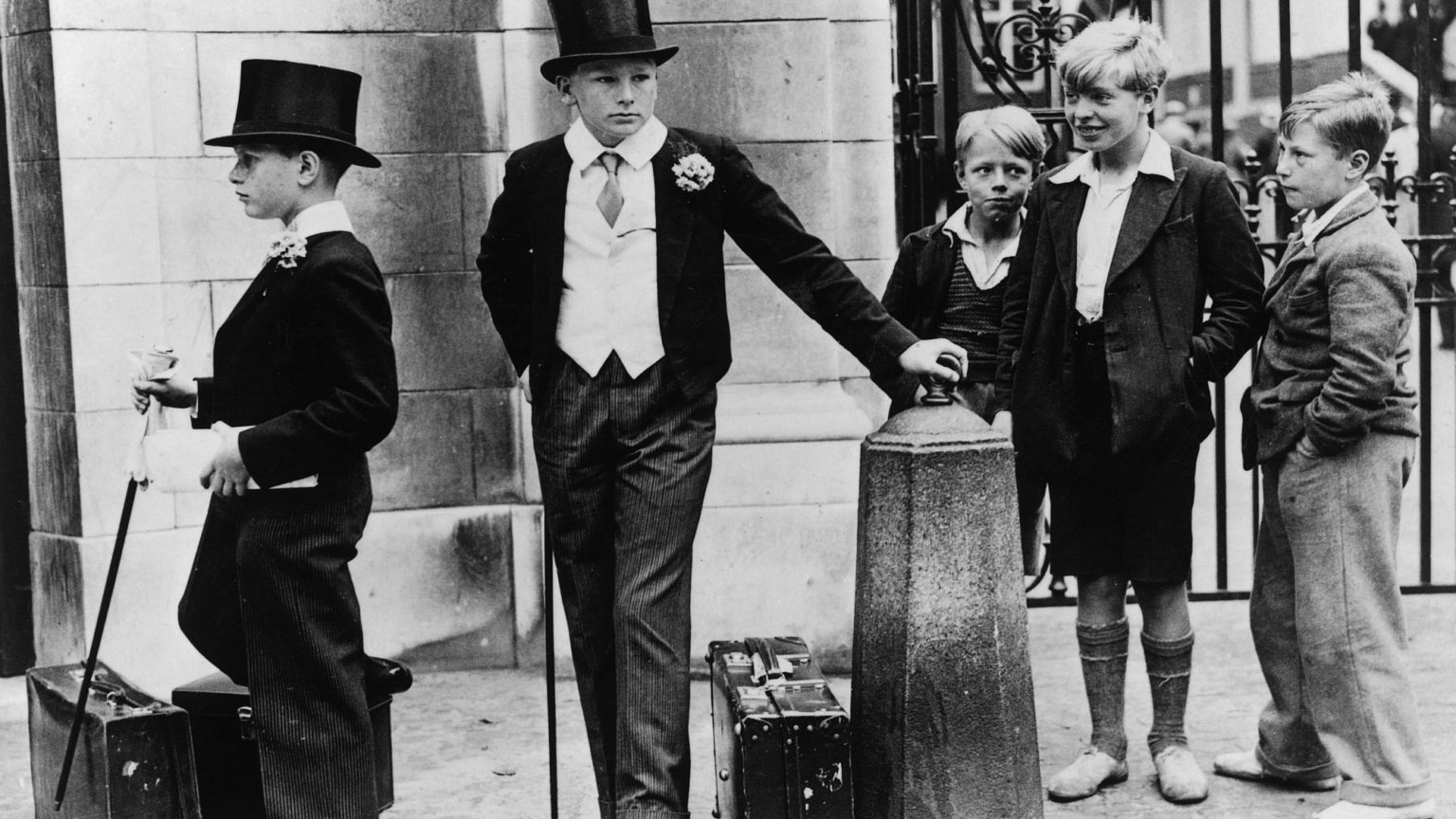 If there is one thing the Labour faithful hate almost as much as Brexit, it is the Old Etonians in the Conservative Party who triggered the EU referendum and allowed the public to have a say. So when shadow education secretary Angela Rayner used her annual conference speech to propose the effective abolition of private schools she was, of course, met by rapturous applause. It may be the case that many at the top of the Labour hierarchy were themselves privately educated (Jeremy Corbyn, Seumas Milne) or sent their children to fee-paying schools (Diane Abbott, Shami Chakrabarti), but attacks on posh private schools are a guaranteed crowd-pleaser.
Only around 6.5 per cent of children in the UK attend a fee-paying school, a figure which has remained consistent for many years and is currently at a five-year low. These are, for the most part, children of a wealthy social elite. The Labour activists have a point – it is not fair that money can buy access to a better education. Unfortunately, Labour's plan to end 'hierarchy, elitism and selection in education' by forcibly redistributing the assets of private schools is unlikely to do anything whatsoever to improve the education on offer to state-school pupils. On the contrary, it may even lead to a fall in standards.
Parents pay to send their children to private schools for a reason. It is not just for the friendships and networks children form – it is for the education itself. Privately educated pupils do considerably better in public exams and are far more likely to go on to the top universities. In 2018, close to half of all privately educated pupils achieved an A or A* at A-level compared to a national average of 26 per cent. At 16, the difference in performance is even more stark: 63 per cent of children at fee-paying schools got grades A or higher in their GCSEs compared to 23 per cent of pupils across the country as a whole. This vast gulf in academic performance is not down to genetics, acres of manicured playing fields or even small class sizes.
I began my career teaching English in a private school and after a few years moved to work in a state comprehensive. The differences were immediately apparent. My private-school 12-year-olds were expected to read Silas Marner; my comprehensive kids were given The Secret Diary of Adrian Mole. The private-school pupils were expected to read the entire book for homework, whereas, at the comp, extracts were read aloud in class. At the private school, children wrote about George Eliot's writing style and how she portrayed different characters. Their state-school peers wrote short diary entries.
The state-school pupils I taught were bright, but because so little was expected of them they learned little every day and in every subject. The cumulative impact was lower exam results. Thankfully, this culture of low expectations has begun to change in recent years and some schools, such as the Michaela Free School, are now offering pupils something different. There are new and more challenging exams, a new Ofsted inspection regime, as well as new schools and teachers determined to raise standards. This may well account for some of the fall in the number of private pupils.
But there are those in the state sector who object to these changes and worry about inflicting psychological harm on vulnerable children through expecting too much from them. The Labour Party has now pledged to abolish Ofsted along with private schools. Going along with these objections might play to the conference floor, but it won't improve standards in state schools.
Arguing against a small proportion of parents using their wealth to buy a better education for their children is a crowd-pleaser at the Labour conference. But it is naive to think the rich won't find other ways to cement their advantage if private schools are abolished. Wealthy parents will invest in an expensive house in the catchment area of a good school. They will send their children to be educated abroad. They will hire an array of home tutors and sign their kids up to exclusive extracurricular activities. And so what? Neither the parenting habits of the wealthiest in society nor the existence of schools like Eton create inequality in society – although this point is lost on the Labour elite. Inequality is entrenched though a lack of access to money, jobs and power, and reinforced through a culture of low expectations at all levels of society. Today, these low expectations are more likely to come from the political left who would prefer to see all children experience failure-proof, feel-good activities than a rigorous education.
Private education is inherently unfair – all children deserve access to the very best schools a society has to offer. But abolishing private schools won't make this unfairness disappear. It may well make schools more equal. But, unfortunately, in Labour's race to lower standards, this is likely to mean equally bad. It will lower the benchmark against which other schools are judged and lower our aspirations for our children. Rather than abolishing the best schools we should insist that every child has access to the very best education. Eton for all!
Joanna Williams is associate editor at spiked. Her most recent book, Women vs Feminism: Why We All Need Liberating from the Gender Wars, is out now.
To enquire about republishing spiked's content, a right to reply or to request a correction, please contact the managing editor, Viv Regan.