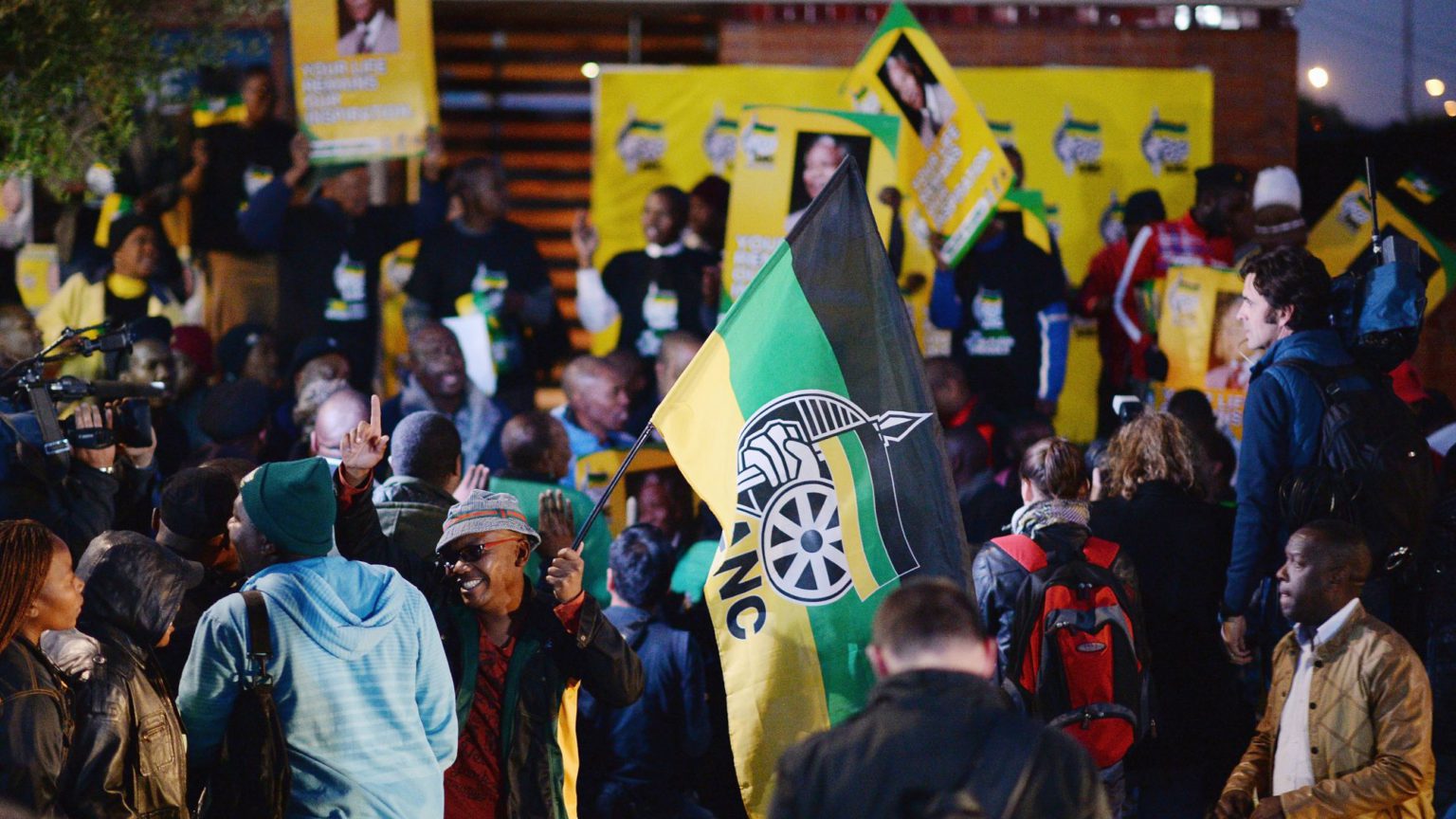 The ugly truth about the new South Africa
The rainbow nation has become the global capital of xenophobic violence.
It is remarkable that the return of a phenomenon we normally associate with 19th-century Eastern Europe – violent racist pogroms – warrants hardly a mention in the British media today. The media are quick to condemn so-called hate speech or anything that smacks of 'Islamophobia'. But real xenophobia – in this case, the degraded and brutal violence meted out to immigrants in South Africa – hardly gets a mention.
Most people will not know that over the past few weeks, in two of the three metropolitan areas of Gauteng (Tshwane and Johannesburg), Africans from countries outside of South Africa have been violently assaulted. Their businesses and possessions have been looted. Many have been displaced from their homes. Foreign truck drivers have been attacked and their trucks set alight. This is part of a campaign by the All Truck Drivers Foundation to 'get rid of foreign truck drivers' and ensure that only South Africans are employed.
This follows similar major violent incidents in Durban in April, when foreign nationals were attacked and displaced in five locations around the city. According to Xenowatch at the University of the Witwatersrand's African Centre for Migration and Society, 316 people have been killed as a result of xenophobic violence in South Africa over the past 13 years.
So why are the British media ignoring these pogroms? Well, because this is South Africa. This is Nelson Mandela's revered land of reconciliation, moderation and peace. It is uncomfortable for the Western media and political elites to accept that the new South Africa has some very deep problems of division and violence. What is truly awkward for outside observers is that xenophobia is now a fundamental part of life in South Africa. In fact, it is part of the DNA of this rainbow nation that Western governments have given unequivocal support to for the past 25 years.
The explosion of violence is driven by a toxic mix of increasing inequality and unemployment – which currently stands at 40 per cent – and deteriorating trust in government, and especially the police. The health sector has almost collapsed, and in numerous parts of the country large-scale theft of many hundreds of billions of rand has seen the near collapse of the provision of basic local services. Decades of government-led corruption – remember that former president Jacob Zuma still faces 18 charges of corruption, including more than 700 counts of fraud and money-laundering – have hollowed out law-enforcement agencies. Crime, rape and murder have spiralled out of control. In 2017/18, 20,336 people were murdered – that equates to one murder every 30 minutes.
Unbeknownst to many people outside of South Africa, this volcanic anger has been building ever since the end of Apartheid. The failure of the ANC-led government has left the majority of black citizens in desperate straits. And now it is overflowing. The motivations of those involved in recent pogroms are clear, as an article in New Frame lays out. One woman interviewed in the article asked how she could 'live in a shack for 14 years, but a Nigerian owns that building', pointing to a shop window. Another man said joblessness was his motivation for joining in the violence. 'You can't feel like a visitor in your own country', he said. 'I am a visitor, I don't work.' The shop-looting that accompanied the shutdown offered him an opportunity to gather groceries he is otherwise unable to afford.
On one level, this behaviour is comprehensible. But the fact that it takes the form of attacks on black immigrants, mainly from Zimbabwe, Mozambique, Somalia and Nigeria, is less so. Regardless, xenophobia does not arise in a vacuum. In South Africa it has been stoked by the government and political class who have been quick to scapegoat outsiders to deflect from their abject failure to deliver the basics of a decent life for their citizens.
Immigrants comprise about five per cent of the total population of 55.9million people in South Africa. This has not stopped government ministers and politicians from laying blame on immigrants for the systemic breakdown of basic services. When the current minister of home affairs, Aaron Motsoaledi, was minister for health, he repeatedly made grotesquely xenophobic statements in an attempt to blame the crisis in the health system on migrants. The former Gauteng MEC for Health, Qedani Mahlangu, once claimed, without a shred of evidence, that nine out of 10 patients in provincial health facilities were immigrants. The healthcare system is certainly dysfunctional. But that isn't because of immigrants. Rather, the crisis in the healthcare sector is due to years of mismanagement, understaffing, poor planning and corruption. The same can be said for other areas of government.
Such debased political opportunism is not confined to the ruling ANC government, which is trying to shift the blame from its own shameful failures over the past 25 years. The entire political class indulges in the same cowardly xenophobic provocations. The opposition Democratic Alliance leader, Mmusi Maimane, has blamed immigrants for high crime rates. He argues that securing border posts would reduce crime. Congress of the People leader Mosiuoa Lekota accuses foreigners of stealing housing and job opportunities from South Africans. Xenophobia has become normalised. It is now a fundamental part of political discourse.
But there is another critical dimension that helps to explain why Nelson Mandela's rainbow nation has become the global capital of xenophobic pogroms. That is, the South African identity that the ANC itself has forged since the overthrow of Apartheid. This is an identity based in an ugly, backward, victim-based nationalism, which often pits 'South Africans' against 'Africans'. It is a perverse differentiation between insiders – those who suffered under Apartheid – and alien 'outsiders': foreigners who cannot possibly comprehend the exceptionalism of Apartheid.
The pitiful paradox of this modern South African identity is its dependence on – rather than its transcendence of – Apartheid. It is a victim-based identity that builds on the claim that South Africans are exceptional. They are so singular in their experience of Apartheid that it differentiates them from everyone else in the world, especially from other Africans, who tend to be lumped together as if Africa outside of South Africa was one undifferentiated country. Central to this identity is an exaggerated sense of entitlement, one that has fuelled the systemic corruption by ANC officials.
This identity has been forged consciously. After the ANC accepted the shoddy compromise of a negotiated end to Apartheid, a new identity had to be created that would be compatible with the continuation of the old socio-economic structures of Apartheid. The goal was an identity that might overcome South Africa's internal racial and ethnic divisions, but which would also accept a culture of limits under the new realism that says there is no alternative to the market. The key component of building this victim identity was the setting up of the Truth and Reconciliation Commission (TRC).
The alleged role of the TRC was to uncover the truth behind certain Apartheid atrocities. It was held up internationally as a model for settling disputes and healing the wounds of the past. But its true goal was to create a narrative of a new nation. This would be a fresh start, a new rainbow nation in which racial and economic inequality might still be a serious problem, but where things could nonetheless be managed through a new identity of victim-centred belonging. It is an identity that has failed to create a sense of belonging that transcends the experience of Apartheid.
After a quarter of a century, many South Africans still view people who did not physically share in the pain of Apartheid as 'aliens'. This is an incredibly divisive identity. The notion that an unemployed black South African has more in common with South African president Cyril Ramaphosa, one of the country's richest men, than he has with an immigrant from Mozambique, Somalia or Zimbabwe is precisely the kind of disorientation this identity has produced. The political compass that made black solidarity such a potent force during the struggle against Apartheid has been transformed into a volatile, unstable, xenophobic desperation. Its consequences are devastating.
Recent events in South Africa demonstrate that xenophobia is not an accidental aberration – it is a fundamental part of life, built on a culture of victimhood and entitlement. Pogroms are likely to become more commonplace, and state violence could well rise too. The state is already clamping down on 'alien troublemakers'. We have already seen how the rainbow-nation state is willing to sanction state murder against striking miners. In a land of perversities, the most perverse thing of all could yet be the ANC using violence against foreigners as a way of legitimising itself among South Africans.
One thing is certain in all this: the shameful Western media will remain silent.
Moses Dube is a South African writer.
Picture by: Getty.
To enquire about republishing spiked's content, a right to reply or to request a correction, please contact the managing editor, Viv Regan.