Trump is no dove
His administration still longs for war with Iran, even without John Bolton.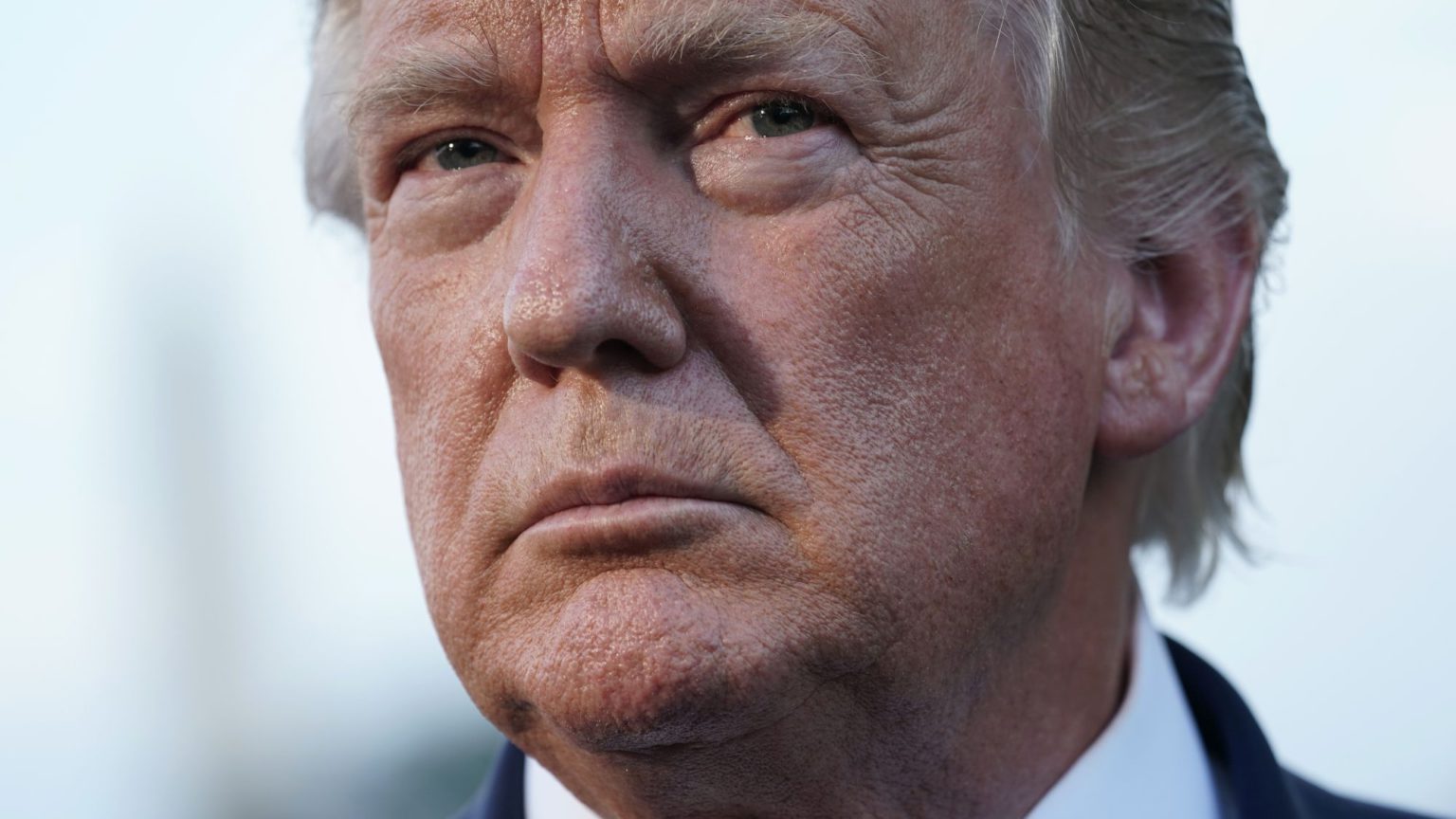 Donald Trump's dove-ish turn didn't last long.
Just over a week ago, all the talk was of the America's long-awaited withdrawal from Afghanistan, after an 18-year-long war in which the putative enemy, the Taliban, holds as much territory today as it did when the US invaded in 2001. Not content with finally ending one ill-fated US-led intervention, Trump was even readying the US for potential talks with Iran, its long-term Middle Eastern nemesis, over its nuclear ambitions. And to cap it all off, Trump said 'you're fired' to his infamously hawkish national security adviser, John Bolton, a 'neocon' militarist so utterly unrepentant that he still thinks the 2003 invasion of Iraq was a good idea.
But all of that went out of the window following a drone attack on Saudi oil facilities in Khurais and Abqaiq on Saturday, which has taken out 5.7million barrels per day of total Saudi oil output, and sent global oil prices rocketing. Yemen's Houthi rebels claimed responsibility for the attack. But Team Trump was having none of it. Within a few hours, US secretary of state Mike Pompeo had already fingered Iran as the culprit. And then Trump himself followed up with a tweeted promise that the US was 'locked and loaded' for retaliatory action, just as soon as the verification that it was Iran came through.
Just like that, the softer, conciliatory climate that had settled over the Trump administration had evaporated. In its place, we have Trump once again firing off threats of war on a social-media platform, and his secretary of state desperately attributing blame without evidence. Yes, the drones used in the attack might have diverged from those typically used by the Houthis. And, yes, at over 600 kilometres, the distance from Yemen to Khurais and Abqaiq is a long way for the drones to travel. But the Houthis, engaged in a brutal conflict with Saudi Arabia, have a motive, and having attacked Saudi oil infrastructure using drones before, they have previous. Oh, and they claimed responsibility.
But such is the animus towards Iran among America's foreign policymaking establishment that, well, it's just gotta be the Mullahs' regime, as Bolton once called the Islamic Republic. It doesn't matter that the provenance of the drones is still in doubt – they could just have easily been sent from Iraq by a Shia militia as from Iran by the Revolutionary Guards. Any opportunity to portray Iran as the destabilising force in the region, and move in on it, appears too good to resist for Team Trump.
It seems, then, that even without the hawkish Bolton, Team Trump can be belligerent and warmongering. For anti-Trumpers this is testament to his impulsive tweet-happy approach to diplomacy, and his disregard for the rules-based international order. What Trump wants, Trump gets.
But this misses what is odd about US foreign policy under Trump. Because in some ways, there is a welcome consistency to his foreign policy, based, as it is, around a principle of non-interventionism. It is difficult to imagine Trump indulging the same lust for ethical grandstanding that underwrote the disastrous Western ventures in Iraq, Libya and Syria. Trump's approach even has a name: America First. Which means operating according to the business and economic interests of the US, rather than the interventionist imperatives of a so-called rules-based international order.
And you can see how it has played out, with Trump attempting, albeit badly, to disentangle the US from conflicts in Syria and Afghanistan. You can see it, too, in the trade war with China. And you can see it at work in the US retreat from postwar international institutions such as NATO. Trump has no interest in the so-called neoconservative dreams of a US-led global order, or of striking liberal-democratic poses atop a fallen dictator's statue in far-flung places.
And yet, his idea of protecting American interests quickly loses all definition under the impact of the other major impulse driving US foreign policy: Trump First. This is where Trump's much-remarked-upon narcissism comes into play, diverting foreign policy down dark cul-de-sacs, depending on where Trump's thirst for legacy, self-aggrandisement and, most importantly, domestic appeal leads. It's less a pragmatic foreign policy, based on the strategic pursuit or protection of American interests, than it is a spectacle of foreign policy, based on Trump's desire to be recognised, praised, esteemed. He wants to be the guy who finally tamed North Korea, the guy who brought Iran to heel, the guy who protected US business from the rise of China. He's the peacemaker, the dealmaker and the strongman all rolled into one. And he is especially this in the run-up to next year's presidential elections.
And this is what lends Trumpian US foreign policy its chaotic, whimsical character. It is torn between often conflicting impulses, the one pragmatic and strategic, the other PR-driven and spectacular. Hence Trump can sensibly want to withdraw from Syria one moment, and then be dropping the 'mother of all bombs' on it the next. Or, as has happened over the past week, he can be mooting the possibility of a rapprochement with Tehran, and, then, within a matter of hours, threatening it a 'locked and loaded' military assault. The idea of America First is too easily lost amid a Trump First need for likes and retweets.
Which brings us back to Bolton. Make no mistake, he was a problem. But not because he pushed Trump, against his inclinations, in a hawkish direction. No, he was a problem because he affirmed Trump's Trump First instincts – to look tough, to project power, and, above all, to stand up to Iran. Remember, Trump was always determined to scrap the Iran nuclear deal. Bolton, having appeared frequently on the Fox News casting couch prior to his appointment, merely validated Trump's existing desires.
The irony to all this is that as much as some accentuate what is different about the US approach to foreign affairs under Trump, too often, Trump, in pursuit of Trump First, merely continues where his predecessors left off. His desire to pose and posture, to create that presidency-defining moment, proves too much for him to resist. And so, in his need to solve the problem of North Korea, he continues the interminable dance of threat and appeasement performed by Obama, Bush and Clinton before him. And in order to be the slayer of the Islamic Republic, he continues with the regional alliances his predecessors cultivated in the Middle East, linking arms with the brutal theocracy of Saudi Arabia, even as it devastates Yemen.
Trump's presidency offers up a paradox. The problem with his approach to Iran, and with his approach to US foreign policy in general, lies not in his break with precedent and the postwar order, but in his failure to break away properly. Putting Trump first rather than America first, he repeats the errors of his predecessors. He goes along with the so-called international community's demand that Bashar al-Assad be punished for an alleged chemical-weapons attack. He continues to try to defang Iran. Like Obama, Bush and Clinton, not to mention their European counterparts, Trump still feels the need to be seen to be doing something.
Tim Black is a spiked columnist.
Picture by: Getty.
To enquire about republishing spiked's content, a right to reply or to request a correction, please contact the managing editor, Viv Regan.