The Great American Vaping Panic
American public-health fanatics are spreading unfounded fears about vaping.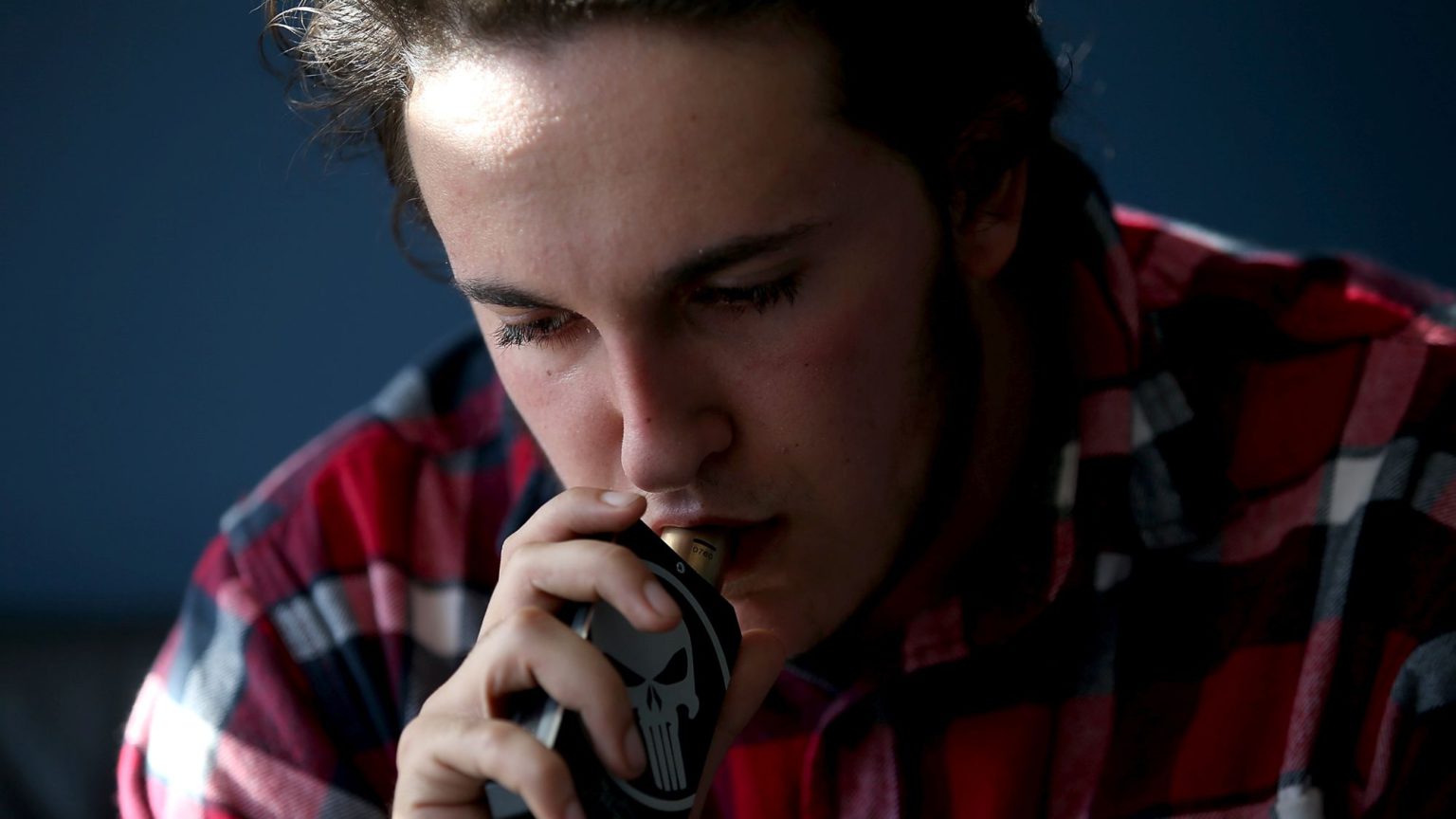 The Great American Vaping Panic is reaching its ghastly conclusion. As I write this, five people have died in hospital and the Food and Drug Administration (FDA) is investigating 450 reports of people going into seizures after vaping. Politicians are demanding a renewed clampdown on an e-cigarette industry that was being blamed for a youth 'tobacco epidemic' long before these events unfurled. The market leader, Juul, is under investigation by the FDA. Juul's products are banned in its own hometown of San Francisco and it may not be long before they are banned nationwide.
Moral panics rarely come out of nowhere and there is a grain of truth in this one. Dozens of people, mainly young men, have been hospitalised after vaping in recent weeks. That is not a lie, but nor is it the whole truth. They were vaping unregulated street drugs. The forces lined up against e-cigarettes in the US – and they are legion – have done all they can to obscure this fact.
The prelude to the scare came in April when the FDA reported that 35 people had suffered 'seizures' after using e-cigarettes. The FDA's press release was put out just two days before its commissioner, Scott Gottlieb, left the job. Gottlieb, who now works for Pfizer, had been leading the crackdown on e-cigarettes for two years, threatening to ban e-cigarette flavours and take entire product lines off the shelves. This was his parting shot.
Details about the 'seizures and convulsions' were thin on the ground. It was not clear how serious they were and there was no proof that they had been caused by vaping. Nor was it clear when they took place. The 35 cases were the sum total of recorded incidents from a 10-year period between 2010 and 2019. The FDA admitted that the facts were hazy but nevertheless speculated that nicotine was to blame. The agency appealed to the public to go to its website and report more cases. This they did. Within a few months, the number of reports had risen to 127.
The situation escalated in mid-August when 22 young adults were hospitalised with breathing difficulties in Minnesota, Wisconsin and Illinois. All had a recent history of vaping. Initial news reports made little mention of the fact but most, if not all, of the individuals had been vaping Tetrahydrocannabinol (THC) oil, not standard vape juice. The majority admitted to it. The rest may have been reluctant to fess up since THC is the active ingredient in cannabis and is illegal in all three states.
The case of Adam Hergenreder is sadly typical. The 18-year-old from Illinois developed a fever, started vomiting and had trouble breathing after vaping a THC cartridge bought from a drug dealer. Recovering in hospital, he fears he will never be the same. 'My lungs are like a 70-year-old's,' he said.
At least he recovered. A few others were not so lucky. On 23 August, an unnamed individual in Illinois died from what the New York Times called a 'mysterious lung illness linked to vaping'. By this time, Wisconsin and Illinois had reported 50 people, mostly young men, being hospitalised with respiratory conditions linked to vaping. The vast majority admitted having vaped THC. It has since emerged that most of them were not only vaping black-market THC but were vaping the same brand of black-market THC ('Dank Vape').
There have now been five 'vaping-related deaths' in the US, all of which were reported in the last three weeks. A man in Oregon died of respiratory failure after vaping marijuana oil reportedly bought from a legal dispensary. The death took place in July but, oddly, was only reported last week. A man in Minnesota who had longstanding health issues died after vaping illicit THC in August – one of 18 cases of lung disease in the state, all linked to illegal THC oil. A man in California, described as 'at least 55 years old, with chronic health conditions', also died after vaping THC. A fifth death took place in Indiana, but no details have been made public due to privacy laws.
It doesn't require a deerstalker and magnifying glass to work out what's going on here. The surge in hospitalisations for acute lung disease is real and worrying, but there is one common thread. In Winconsin, 89 per cent of cases involved people who admitted vaping THC. In Iowa, three out of four patients admitted vaping THC. In Los Angeles County, 'almost all' cases involved THC. In New Mexico and Utah every patient admitted vaping THC oil, as did every patient in Kings County, California. In New York State, physicians have received 'numerous reports' of severe pulmonary illness among people who were 'using at least one cannabis-containing vape product'.
The finger points squarely at black-market THC cartridges contaminated with cutting or thickening agents. It is more of a War on Drugs issue than an e-cigarette issue. The sudden outbreak of hospitalisations and the initial clustering of cases is typical of what happens when a 'bad batch' of an illegal drug hits the streets. In all likelihood, that is exactly what has happened.
The most likely culprit is Vitamin E acetate, an additive that has been used as a thickening agent on the black market since late last year. Vitamin E acetate is not safe to inhale and has been linked to lipoid pneumonia, which can be fatal. Whatever the killer chemical turns out to be, it is not nicotine.
Alternatively, you can choose to believe that vaping ordinary, water-based, nicotine-containing fluids suddenly became extremely dangerous in parts of the US in mid-2019, despite having been used safely by millions of people worldwide for over a decade. This absurd proposition is essentially the message that has been sent to the American public this summer.
Most of the US health establishment has been against vaping from day one. In contrast to the UK, where only the lunatic fringe continues to oppose the use of e-cigarettes, in the US a mendacious coalition of anti-smoking groups, quackademics and government institutions has wasted no opportunity to spread fear and disinformation.
Vaping has driven down the smoking rate among adolescents and adults in the US, just as it has in Britain. Cunningly, however, the Centers for Disease Control (CDC) defines e-cigarettes as tobacco products, thereby allowing it to claim that 'tobacco use' is increasing among high-school students even as cigarette-use falls to record lows. In California, several universities have become junk-science factories, pumping out scare stories about the supposed dangers of e-cigarettes and promoting the discredited 'gateway' theory (which says vaping leads to smoking). This has been accompanied by a relentless effort to spread fear about nicotine. Marketed as 'soothing' and 'therapeutic' when sold by the pharmaceutical industry, it becomes 'brain poison' when sold in vape shops.
Vapers being hospitalised with acute lung diseases was a gift to the vultures of America's tobacco-control industry. When the FDA announced the vaping 'seizures' in April, the agency implicated conventional e-cigarettes with the pointed warning that 'seizures or convulsions are known potential side-effects of nicotine toxicity'. In mid-August, after a group of self-confessed THC-users had been admitted to hospital, Wisconsin's Department of Health Services said they 'strongly urge people to avoid vaping products and e-cigarettes'. When the first death was reported in Illinois on 23 August, the state's public-health director Dr Ngozi Ezike said, 'We must get the word out that using e-cigarettes and vaping can be dangerous'. An editorial in the current issue of the New England Journal of Medicine concludes that 'efforts should be made to increase public awareness of the harmful effects of vaping, and physicians should discourage their patients from vaping'.
The deceit has begun to infect the UK. An article published in the Guardian last week capitalised on the American deaths, claiming that 'vaping's safety always has been questionable'. It issued a blunt warning: 'Anyone who has avoided smoking tobacco cigarettes because of health concerns has every reason to avoid using electronic cigarettes for the same reasons.'
The Telegraph's science editor, Sarah Knapton, believes that e-cig vapour is as harmful as tobacco smoke and has been fighting a one-woman crusade against e-cigarettes for years. Events in America seem to have given her hope that Public Health England (PHE) can be panicked into abandoning its evidence-based, pro-vaping position. On Monday, she quoted fellow fanatic Martin McKee, who said: 'What is amazing is how PHE simply disregards concerns, almost as if people in the UK have lungs that work differently from those in the US.' This zinger falls flat when you consider that US lungs are having to put up with a very different set of chemicals.
The CDC has been the worst offender, using weasel words such as 'e-cigarette product use' and 'vaping or e-cigarette use' to describe the behaviour which led to the recent deaths. When asked in a press conference how a product that has been around for a decade could suddenly cause an acute epidemic, CDC's Brian King suggested that the problem had been around the whole time but was only becoming visible thanks to 'increased diligence'. He put the blame squarely on conventional e-cigarettes, saying: 'We do know that e-cigarettes do not emit a harmless aerosol. They can include a variety of potential harmful ingredients, including ingredients that are harmful in terms of pulmonary illness… we know there's a variety of constituents in e-cigarette aerosol that could be problematic in terms of illness.' Again, not a complete lie, but far from the truth.
The FDA was slow to wake up to the real causes of the 'mysterious lung illness linked to vaping', but it got there in the end. On Friday, it published a sensible warning on its website, telling Americans to 'avoid buying vaping products on the street, and to refrain from using THC oil'. The CDC, however, simply reiterated its advice that people shouldn't vape anything, ever.
The CDC is playing a dangerous game. When a bad batch of drugs appears on the streets of Britain, the police do not issue a general warning against taking drugs. Instead, they describe what the bad batch looks like so that drug users can avoid it. Why? Because telling people not to take drugs doesn't work. Telling people to avoid a particular bunch of green ecstasy pills does. By the same token, the CDC's policy of telling people not to vape is not only a tacit instruction to smokers to keep smoking – it is also a less effective way of tackling the current spate of hospitalisations than telling people to steer clear of black-market THC cartridges.
For the ghouls of the American anti-vaping lobby, the problems of the black market is an opportunity to clamp down on the legitimate market. The phenomenally popular Juul e-cigarette has come under attack despite the near impossibility of its pods being contaminated with the substances that have caused the problem. The American Lung Association has called on the government to ban vaping indoors and tax e-cigarettes at the same rate as cigarettes. On Friday, Senator Dick Durbin told the FDA's new commissioner, Ned Sharples, to put a stop to the 'vaping epidemic' or resign. 'As acting commissioner of the FDA,' he said, 'you alone have the power to stop this vaping epidemic, which has now reached the point where children and young adults are getting sick and dying'. Mr Durbin did not explain how a federal regulator was supposed to control what happens on the black market.
It is a grisly mess. While anti-vaping activists use ambulance-chasing as a political tactic, lives are being lost. They are being lost here and now because young men are not being given due warning about the dangers of illicit THC products, and they will be lost in the future because smokers are being actively deterred from switching to a vastly safer alternative.
Christopher Snowdon is director of lifestyle economics at the Institute of Economic Affairs. He is also the co-host of Last Orders, spiked's nanny-state podcast.
Picture by: Getty.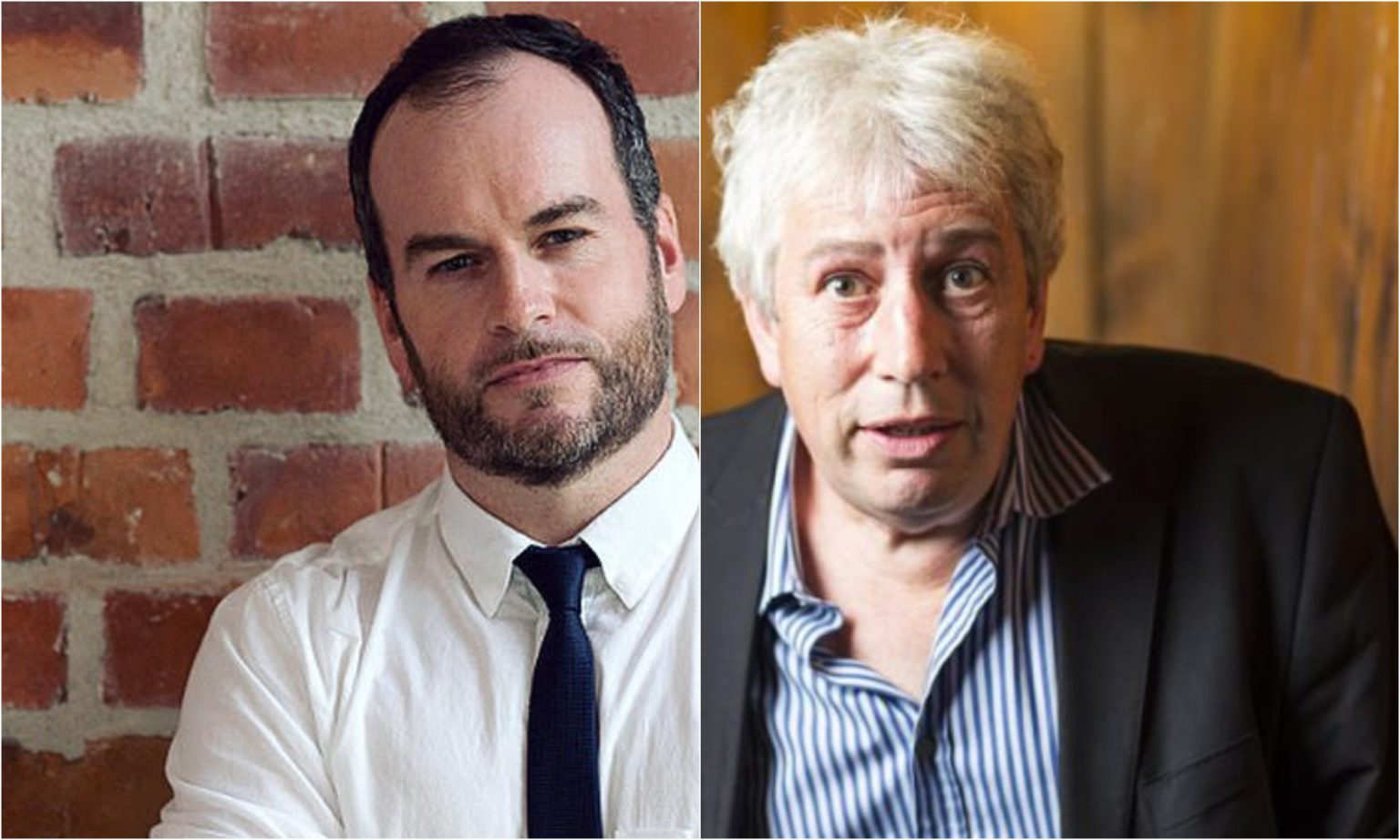 Rod Liddle and Brendan O'Neill
– live in London
Podcast Live
Podcast Live, Friends House, London, NW1 2BJ – 5 October 2019, 2.30pm-3.30pm
To get tickets, click the button below, then scroll down to The Brendan O'Neill Show logo on the Podcast Live page.
To enquire about republishing spiked's content, a right to reply or to request a correction, please contact the managing editor, Viv Regan.