The violent consequences of being branded 'hateful'
A gunman attacked a Christian charity after it appeared on an SPLC 'hate map'.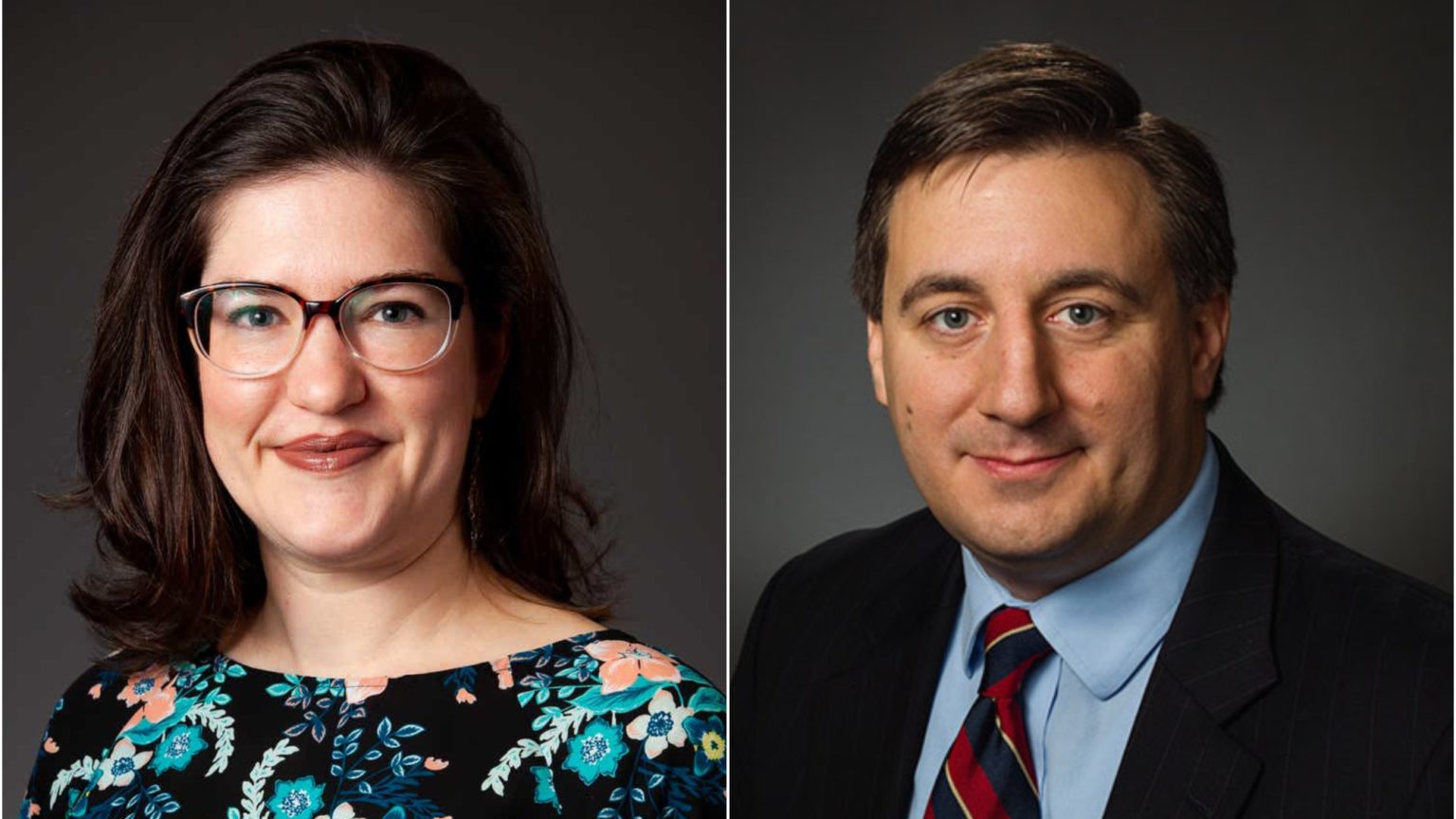 The Southern Poverty Law Center is America's premier 'hate watch' organisation. It is treated by many as an impartial arbiter of extremism. It designates certain organisations as 'hate groups' and produces a 'hate map' of the US. But the concept of hate – as with hate speech and hate crime – is entirely subjective and elastic. It can be applied to groups that genuinely promote hate and violence, or simply to groups promoting a message that is at odds with progressive orthodoxy. In 2012, Jessica Prol Smith worked for the Family Research Council (FRC), a Christian organisation. She discovered firsthand the potentially violent consequences of being labelled as hateful – and being lumped in with racists and fascists.
Prol Smith currently works for the Alliance Defending Freedom (ADF), another Christian organisation promoting religious liberty. spiked caught up with Prol Smith and her colleague, Jeremy Tedesco, ADF's vice president of US advocacy, to find out more.
spiked: Can you describe the attack on your offices in 2012?
Jessica Prol Smith: It was 15 August, 2012 – so, seven years ago. It ended up being one of the worst days of my life. I was working as an editor for the Family Research Council. I was just about to go to lunch when we were put on lockdown. A man with a gun entered my office with a plan to kill as many of us as possible. He had brought in a dozen Chick-fil-A sandwiches in his backpack and rounds of ammunition. He later testified that he wanted 'to smear the chicken sandwiches in victims faces as a statement'.
My co-worker, Leo, managed to interrupt his attempt to shoot the place up. He really saved the day. It was later that we learned from the gunman's testimony to law enforcement that he had got the idea to target our office by looking at the SPLC's hate map. The map lumps together mainstream conservative organisations right next to the KKK and other racists. It was appalling and offensive to see the SPLC compare peaceful, Christian organisations like the ones I've worked for to the KKK.
spiked: Are the Family Research Council or Alliance Defending Freedom hateful organisations by any stretch?
Prol Smith: The FRC focuses on protecting freedoms of religion, protecting the rights of the unborn and protecting the value of the family. The ADF is one of the nation's most respected and successful Supreme Court advocates. We've won nine cases at the Supreme Court since 2011, and we work so that all Americans can peacefully live out their faith. But the SPLC has decided that they disagree with both organisations on some policy stances and so it slapped a 'hate' label on them. It has slandered them, simply because it disagrees with them.
spiked: What motivates the SPLC?
Jeremy Tedesco: The SPLC's main motive is money. Historically the term 'hate group' was well understood. It meant groups that engaged in or incited violent actions against certain people. But the SPLC has expanded the definition of 'hate' to now include people and groups who merely disagree with the SPLC's far-left agenda.
Right now, the SPLC has $500,000,000 unused donor dollars sitting in domestic and off-shore accounts. Even sympathetic voices, like Nathan J Robinson, editor in chief of Current Affairs, has described the SPLC's hate map as an 'outright fraud' and a 'willful deception designed to scare older liberals into writing checks to the SPLC'. In order to raise more money, they expand the kind of groups that fit into that category of 'hate group' to meet their and their donors' political goals.
spiked: Why are normal political disagreements so often described as hateful?
Tedesco: The left uses that word as a hammer to push people out of society, out of public life. The idea of hate speech is incredibly relevant here. The problem is that it is an inherently vague term, but it's always used by those in power or those who wield it, to silence or censor or defund people they disagree with.
In the United States, there is no legal concept of hate speech, precisely because it can be used subjectively to shut down debate and attack people on the other side of an issue. My concern is the rise of its use, culturally and politically, it could bleed over into making laws. We don't want this concept gaining any ground in the United States. The left likes it because it's a malleable club they can use to hit anybody. They attach the hate label to virtually anyone who takes a position that is outside the lock-step orthodoxy of the progressives.
Prol Smith: Unfortunately, the hate labelling is a fundraising scheme that the SPLC has used to its advantage. It has issued a press statement and has started fundraising in response to me telling my story in a USA Today op-ed. The SPLC statement went out of its way to explicitly not state any sympathy for me and my colleagues. It paraphrased the original distortion of our organisation's aims and reiterated the claim that we are a hate group.
It has always been easier to smear people than wrestle with their ideas. And it's absolutely demeaning to public debate.
spiked: How has the SPLC's hate label affected ADF's reputation?
Tedesco: I don't think it's affected our ability to be taken seriously. Part of the reason for that is the SPLC's own credibility is under serious question right now – and it has been for decades. Earlier this year, in March, 25 or so employees signed a letter saying that there was a systemic culture of racism and sexism inside the SPLC. The co-founder and president left shortly thereafter. It really put the focus on the fact that this is an organisation that says it is the arbiter of these issues, but it has all those problems, apparently inside its own house. This has led to a lot of scrutiny, and I think their reputation has taken an enormous hit.
But the hate label does have an impact on us. For instance, we have been kicked out of Amazon's Smile programme, which gives all of Amazon's customers the opportunity to donate a fraction of their purchase price to their favourite charity. Amazon relies blindly on SPLC's hate-group list as one of the gatekeepers to the programme. We've also been denied non-profit pricing from Microsoft. Our attorneys have gone to speak on college campuses and have had to hire security guards to keep them safe because students are relying on the SPLC's lies and misinformation about us.
The flipside of all this is that it has made us look inside and ask: is it worth doing what we do? Is the hate label something that makes us less vocal about our beliefs? Exactly the opposite is true. It has confirmed our resolve to do the work we do and to know that we are doing good work.
Prol Smith: We have also seen some mainstream media sources just copy and paste the SPLC's data, acting as if it's an impartial arbiter. But I do think that's beginning to change. Some mainstream sources like the New York Times, NPR and Politico have been shining a light on them in the past few years.
Unfortunately, there are still others who are prepared to carry on using the same kind of irresponsible rhetoric and who try to shut others down. I don't expect that everyone will agree with my beliefs or point of view, but I am working and hoping for a country where we can have real conversations without being slandered.
Jessica Prol Smith and Jeremy Tedesco were talking to Fraser Myers.
No paywall. No subscriptions.
spiked is free for all.
Donate today to keep us fighting.
Donate online
To enquire about republishing spiked's content, a right to reply or to request a correction, please contact the managing editor, Viv Regan.