Empowering Indigenous Australians
They need jobs and opportunity, not special representatives.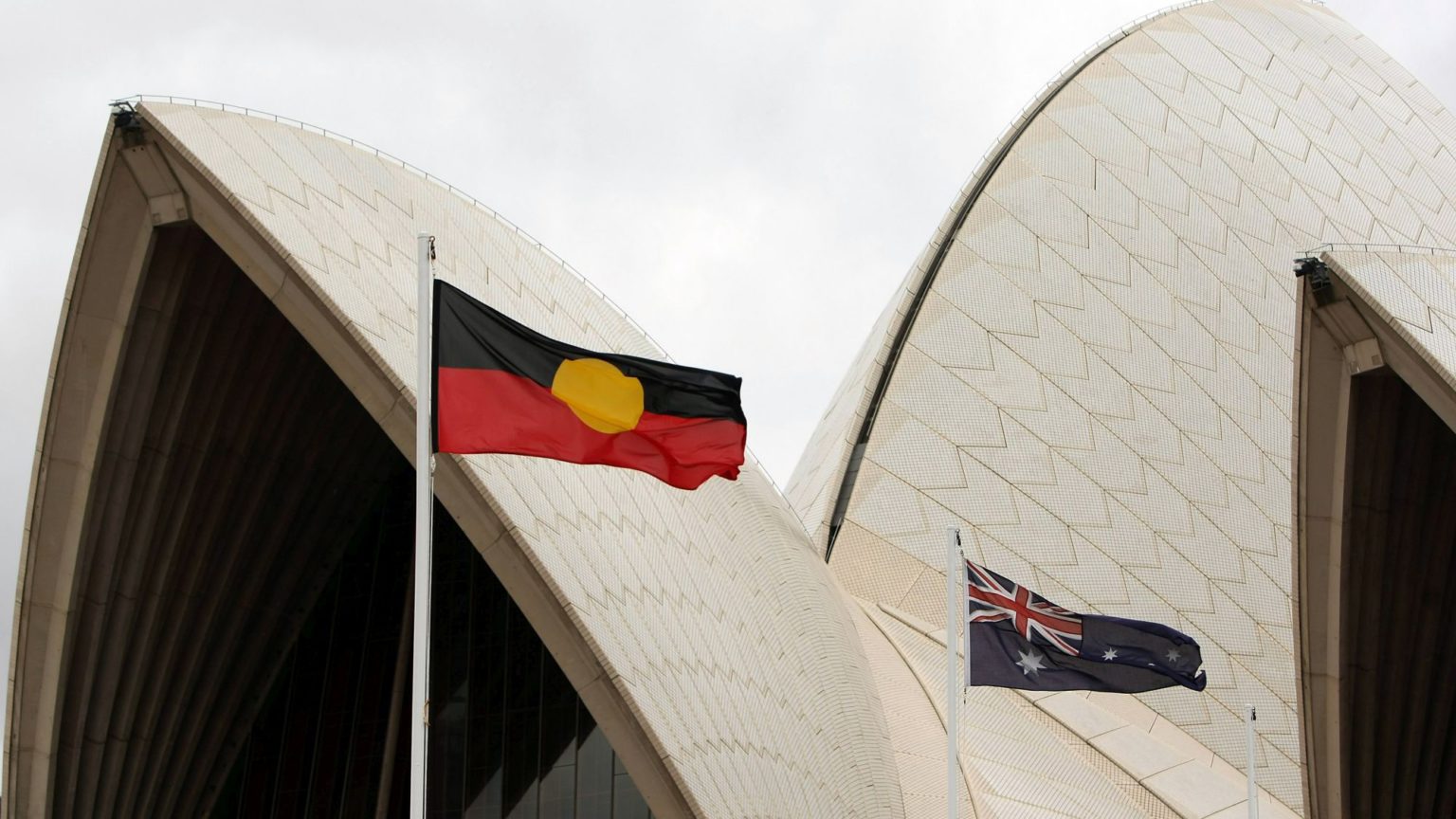 There is nothing quite like the word 'reconciliation' to dampen Australian spirits at a public gathering these days.
The settling of historical accounts between Indigenous and non-Indigenous Australians is a worthy goal. But spare us the sackcloth and ashes. Reconciliation, however it is envisaged, will never be achieved by awarding the status of victimhood in perpetuity to those with a certain set of ancestors while burdening the rest with unassuageable guilt.
An acknowledgement of the Aboriginal people who lived for thousands of years in splendid, or not-so-splendid, isolation before the arrival of the Brits is recanted like a secular prayer whenever compassionate people meet in public.
The 'Welcome to Country' protocol is performed tens of thousands of times a week in corporate boardrooms, book festivals, classrooms, sporting events and council chambers.
Audiences are invited to acknowledge the traditional owners of the land and their elders past, present and emerging. Guests look suitably solemn and then move on with the show.
The gloomy explanation for this rite is given by Reconciliation Australia, a body seemingly no closer to achieving its goal of 'a just, equitable and reconciled Australia' than when it began its journey 18 years ago.
Welcome to Country ceremonies are important, it tells us, because the 'history of dispossession and colonisation lies at the heart of the disparity between Aboriginal and Torres Strait Islander and non-Indigenous Australians today'.
It is 'one part of ending the exclusion that has been so damaging'. Aboriginal and Torres Strait Islander people have been excluded from the history books, the Australian flag, the Australian anthem and Australian democracy.
The endless and apparently fruitless task of bringing an excluded people into the circle of inclusion alights from time to time upon a gesture charged with magical qualities that will put the whole thing right.
Unfinished business will be completed, historical grievances will be acknowledged and justice restored as we reach that contented state known by victims everywhere as 'closure'.
In 2008, the nation stopped for a parliamentary apology to the so-called Stolen Generations – children of Aboriginal and Torres Strait Islander descent who were removed from their families by the government and church missions between around 1910 and 1970. The apology, therefore, was not for present sins, but those of the departed, unable to answer the charges put before them which are, to say the least, contentious.
In a more just system, the boundary between taking needy children into care and 'genocide', as one royal commissioner promiscuously called it, would be explored before the verdict of white oppression was pronounced. Yet, the stake for grievance having been made, we just had to bite our lips and say sorry.
The tears on the faces of a few indicated a heartfelt gesture. For most, however, it was a top-down, regimented show of grief of the kind familiar to residents of an autocracy ruled by a Dear Leader.
The question of who is saying sorry to who is seldom addressed. Presumably it is the 24million-odd Australian oppressors who don't claim indigenous heritage saying sorry to the 800,000-odd victims who do.
The rise of identity politics has coincided with a rapid rise in the number of Australians who claim indigenous heritage. The Aboriginal and Torres Strait Islander population grew by 54 per cent between 2006 and 2016, little of that presumably through procreation.
Half of that growth occurred in the major cities, where sophisticated notions of cultural identity are strong and the barriers of disadvantage weak. Just eight per cent of the Aboriginal population growth occurred in remote impoverished desert communities, where the evidence of genetic and cultural inheritance are much clearer.
Today the great progressive campaign is looking not for an apology, but a voice. The Voice, in fact, with a capital V, the Voice of the Aboriginal people speaking to parliament, addressing the interests of Aboriginal people on behalf of Aboriginal People.
The Voice to Parliament, as this initiative has come to be known, would be some sort of institution enshrined in the Constitution, making its abolition impossible. The idea of a single Voice is troubling in itself.
There are already Aboriginal voices in parliament, at least four of them at the last count, one of whom, Ken Wyatt, is indigenous-affairs minister in Scott Morrison's government.
The need for a further voice, enshrined in the Constitution, is not immediately obvious to some of us, particularly if that voice is a bolted-on, retro-fitted addition to a democracy that appears to be functioning reasonably well as it is.
In any case, to see pre-settlement Australia as a single entity is to see it through Western eyes, rather than through the eyes of Aboriginals who coexisted in hundreds of mini-republics, speaking different languages, and treating one another as foreigners, as Geoffrey Blainey writes in Triumph of the Nomads.
And yet we are asked to pretend that some 10 generations later the ancestors of these First Nations people speak with a single Voice, decided by a subprime democratic mechanism run by an untouchable bureaucracy.
We are being asked to believe that, unlike any other bureaucracy that came before it, The Voice will be resistant to capture and mission creep.
The Labor state government in Victoria, a first adopter of muddle-headed progressive ideas, offers a clue to how it would work in practice.
In January 2018, Premier Daniel Andrews appointed a treaty advancement commissioner tasked with setting up the First Peoples' Assembly of Victoria. Before it could elect an assembly, however, it first needed an electorate.
Any person prepared to sign a declaration that he or she was of Aboriginal or Torres Strait Islander descent, identified as such, and is accepted to be so by the Aboriginal or Torres Strait Islander community, can enrol to vote.
It's not known how many have, but one suspects that enrolments are slow given the inducements the commission is offering. 'Be one of the first to enrol for the First Peoples' Assembly of Victoria elections and your child could run out with the team, as the Richmond FC Junior Mascot [in the AFL, the nation's most popular Australian football league] or be a part of the Guard of Honour on the field', the commission announced in May.
The prize includes the opportunity to visit Richmond Football Club changing rooms, the Richmond Football Club Dreamtime footy kit, and two tickets for the game.
This obvious first hurdle to finding a Voice – a single Voice, capable of articulating dispassionately the views of Aboriginal elders past, present and emerging – fails to deter the Voice's band of enthusiasts.
Many thoughtful Australians of goodwill regard the continuation of the Voice process as divisive in itself. They wish that it could be taken off the table while calm discussions continue about the best way forward.
Those who claim the momentum is 'unstoppable' live almost exclusively in the intellectual enclaves of the south-eastern metropolises. The closer you get to the epicentre of Aboriginal misery, the less pressing the need becomes to mess with the Constitution at all.
The framing of colonialism as a historical crime rather than an historical inevitability with consequences both good and bad has bedevilled every honest attempt at true reconciliation.
The notion of the noble savage living in peaceful harmony with nature inspired many misguided attempts to restore people to their lands. Independent townships and remote settlements in remote Australia, in which Aboriginal people were invited to roam free, hunting and fishing, gathering seeds and conducting corroborees, were seen as the humane solution to the infantilising of the missionary era.
Yet the infantilising continued, this time with welfare and restrictions that prevented non-Indigenous people entering without a permit, and a moratorium on private ownership of land or houses administered by the Aboriginal and Torres Strait Islander Commission, a corrupt self-serving body since abolished.
When discussion turns to historical wrongs, the failed experiment of the homelands is seldom mentioned, yet the scars from that era live on. It was, in a literal sense, apartheid – a policy of separate development, if lacking the element of state brutality that term implies.
The conditions in remote communities today are shocking, for those prepared to confront them. Welfare, or sit-down money, is the chief form of income, passed down among generations. School attendance rates are appalling. Domestic abuse, child sexual abuse, drug and alcohol abuse and community violence, the fruits of a welfare economy, thrive.
The injustice created by an industry that services Aboriginal poverty rather than curing it is rarely discussed in polite dinner parties in Sydney or Melbourne.
The high rates of incarceration of Aboriginals provides fodder for a quasi-Black Lives Matter campaign, but its root causes are rarely discussed.
There are two Aboriginal worlds in Australia, that of the 150,000 living in the desert lands of remote Australia and the 650,000 who live in metropolitan or regional locations.
Those who claim the right to speak on behalf of First Peoples naturally live in the cities and are frequently tenured in universities or working for NGOs. For them, the symbolic overwhelms practical concerns. Never do they demand that we acknowledge the poverty of a wretched people, rendered helpless by welfare, living in atrocious state-run housing in, say, Yuendumu in the Northern Territory, a place as far from the Australian suburban dream as one could imagine.
A town of 759 people according to the last census, only 18 of whom are over 65 and where half the adults failed to complete the minimum 10 years of school. In Yuendumu, 98 per cent of residents live in houses rented from the government, and 60 per cent have no access to the internet.
Fewer than four out of 10 are employed full time and 46 per cent of children do not have a working parent.
The top industries for employment are local-government administration (16.5 per cent), school education (11.5 per cent), state-government administration (10.8 per cent), social-assistance services (8.6 per cent) and radio broadcasting (6.5 per cent). It is, in other words, a place where the free market barely functions and almost every part of economic and civic life is managed, or more accurately mismanaged, by government.
Welcome to country, a squalid country home to a disempowered people, for whom a Voice to Parliament is the least of their concerns.
Nick Cater is executive director of the Menzies Research Centre and a columnist for the Australian.
Picture by: Getty.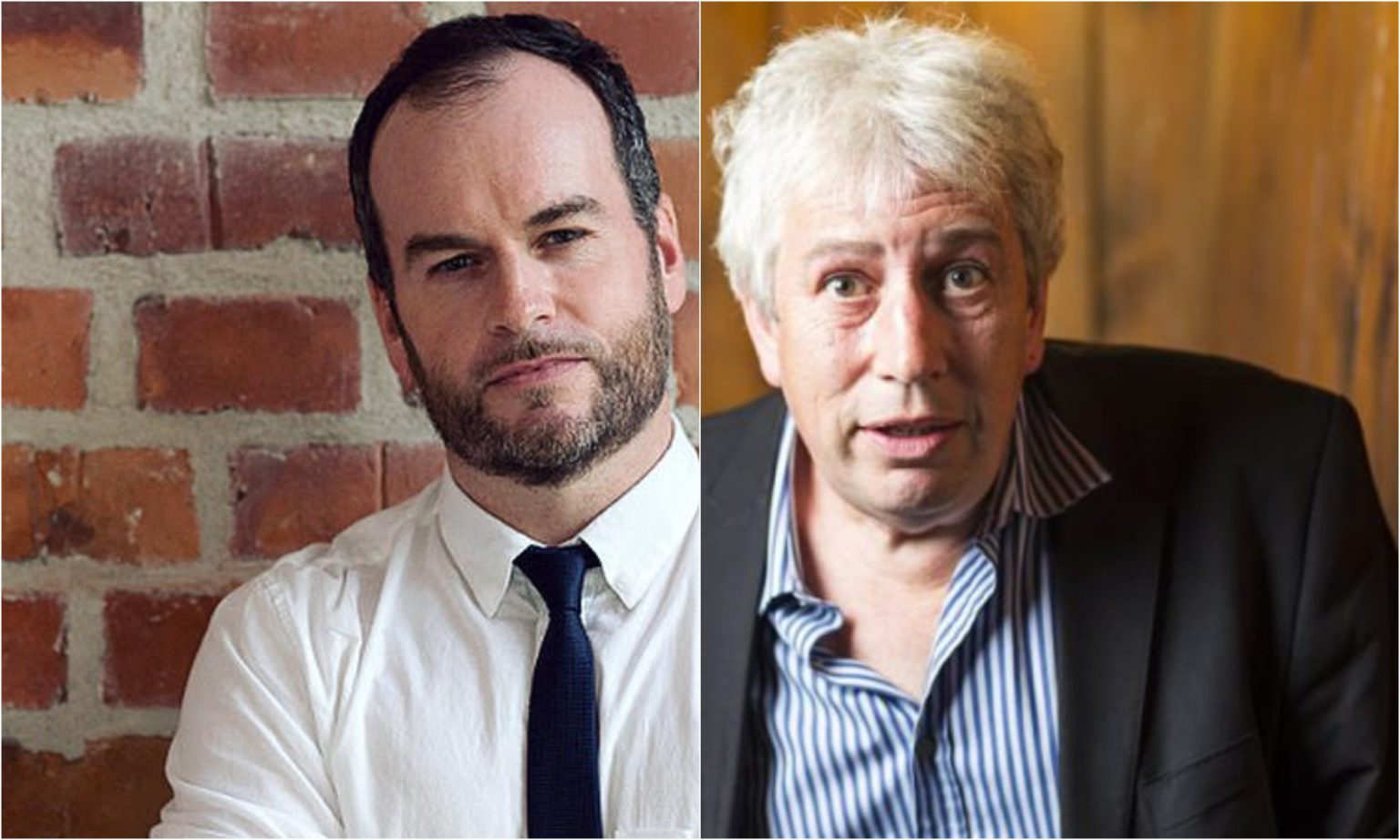 Rod Liddle and Brendan O'Neill
– live in London
Podcast Live
Podcast Live, Friends House, London, NW1 2BJ – 5 October 2019, 2.30pm-3.30pm
To get tickets, click the button below, then scroll down to The Brendan O'Neill Show logo on the Podcast Live page.
To enquire about republishing spiked's content, a right to reply or to request a correction, please contact the managing editor, Viv Regan.