Parliament is no place for babies
When legislators breastfeed their infants on the job, it diminishes public office.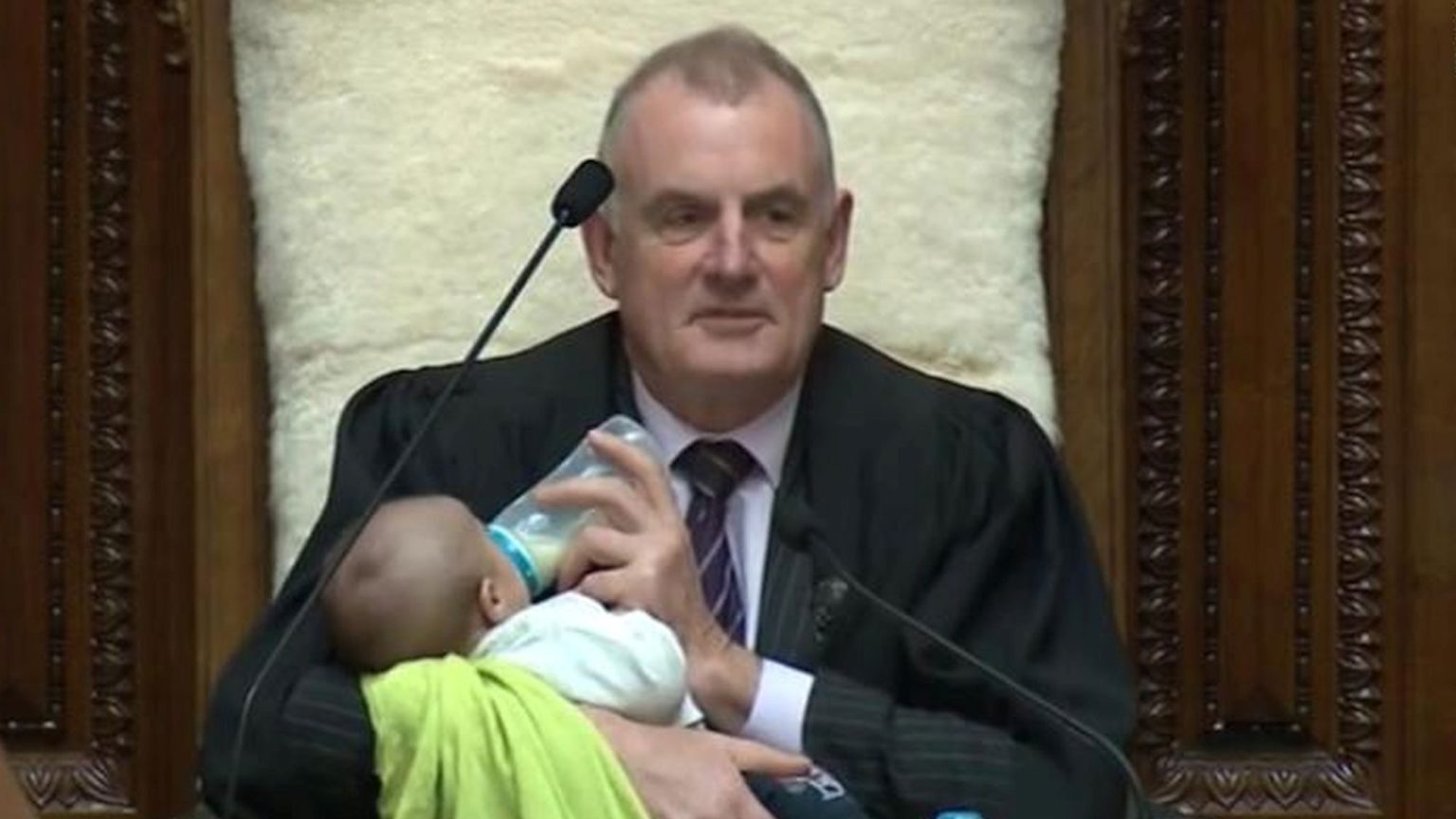 Last month, the speaker of the New Zealand parliament, Trevor Mallard, became something of a media sensation when he presided over the House of Representatives while bottle-feeding and burping the baby of fellow parliamentarian and gay dad Tamata Coffey.
Now, Mallard might just have been doing what any supportive colleague would do in a childcare crisis. But a cynic might wonder whether Mallard also recognised the cachet currently accorded politicians who conduct legislative business while feeding babies.
Either way, politicians feeding babies while on the job is certainly a trend, albeit one usually featuring lactating mothers. Hence, in recent years, we've seen babies brought into parliamentary sessions, so mums don't miss crucial debates, in Canada, Spain, Australia, Iceland, Japan, Kenya and the European parliament.
No doubt some of these cases were born of practical necessity. But many more look like symbolic protests. Hence, some of these breastfeeding MPs claim they're challenging supposedly archaic rules which exclude babies from the debating chamber, or which ban the consumption of refreshments during parliamentary business. Others have claimed they're drawing attention to the difficulties faced by all working mothers.
The problem with this child-friendly activism is that it elides the distinction both between working in an office and being in public office, and between our public roles and our private lives.
First, the seat of government is different to other workplaces, not least because MPs are not employees. Rather, they sit as our representatives. We would not expect to see a high-court judge exercising her right to breastfeed during sentencing, and the same should go for law-makers.
Second, the legislative chamber is not just a debating chamber, but a decision-making one. It is the place, ultimately, where debate stops, voting happens and law is made. Those of us without a voice in parliament protest, so as to put pressure on our representatives. When those representatives, with a voice in parliament, protest within the chamber, it suggests they do not fully appreciate the power they hold.
The confusion between real, legislative power and symbolic power is evident in The Good Parliament Report, produced by Sarah Childs, then a professor of politics at the University of Bristol, in 2016. Childs was concerned with how to make parliament an 'inclusive' place. 'The House of Commons', she wrote, 'has an important symbolic role to play in British society, over and above its substantive role: it should embody the principle of equality and fairness, acting as a "role-model" institution'.
This seems to change the meaning of political representation. Here, an MP's role is not to represent the interests of constituents. It is to represent certain values, in the interests of morally educating her constituents. This is why maternal activists' claim that by bringing their own babies into the chamber they are drawing attention to the needs of ordinary women and families is so misguided. What they are actually doing is modelling a new ideal of motherhood – intensive, attached and total.
There is something disturbingly narcissistic to all this. These supposedly committed public figures are sending the message that nothing is more important than their babies' needs. In 2017, Australian senator Larissa Waters was lauded for breastfeeding her daughter while speaking in the upper house about lung disease in miners. Waters had earlier tweeted of her 'pride' that hers was the first baby to be breastfed in the Aussie parliament. Rather like the super-models who share 'brelfies' (breastfeeding selfies) of themselves 'hard at work' having their hair done while nursing a newborn, there's a fantastical quality to this symbolic politics. Attempting to emphasise their ordinariness risks making them appear oblivious to the privilege of their position. For most women who work, the idea that the solution to a childcare crisis is to make their workplaces more amenable to the presence of babies is risible. How exactly would carrying an infant in a sling work for a nurse, a supermarket check-out worker, or a school cook?
While flexible attitudes which allow new parents to continue to participate in public life as much as possible are probably a good thing, any sensible person, parent or not, will realise that there is a limit to the compatibility of proper work and caring for babies. The resolution to the work-life balance really isn't to take your baby to work. The fantasy of a drowsy baby sleeping through a conference call is just as likely to end in parental humiliation when the baby loosens his or her bowels.
The problem with activism that seeks to break down the boundary between the public and private spheres is that it does so for all of us, whether we like it or not. For most of us, it wouldn't be a smart career move to bring your young family into the workplace, however cute they may be. And it certainly isn't wise to open up our private lives to our employer's gaze.
As for being role models to young women, lactivist MPs risk sending the signal that becoming a mother entails velcroing ourselves to our children, baring our breasts any time and anywhere because that's what a baby needs. This obscures the reality that most parents make pragmatic decisions to mix bottlefeeding with breastfeeding, or to formula feed, so that babies can be cared for by more than one person. Last year, Jacinda Ardern, New Zealand's prime minister, addressed the United Nations General Assembly with her baby in tow. This was a wholly symbolic gesture given that her husband, who was sitting nearby holding the baby, is actually the baby's primary carer. The message here is that a good mother never leaves her infant, even if the mum is busy running a country.
We sometimes talk of particularly clingy velcro babies, but it seems that political leaders are keen to display their credentials as velcro parents, unwilling to let their little ones go, even while they make decisions which affect millions of people. This conflation of public and private duties, and the transformation of parenthood into a public badge of honour, diminishes the value of public and private life, and turns the baby into an instrument of cynical virtue-signalling.
Jan Macvarish is a founding associate of the Centre for Parenting Culture Studies at the University of Kent. She is the author of Neuroparenting: The Expert Invasion of Family Life and co-author of Parenting Culture Studies, both published by Palgrave Macmillan. She blogs at 'No Such Thing As A Parenting Expert'.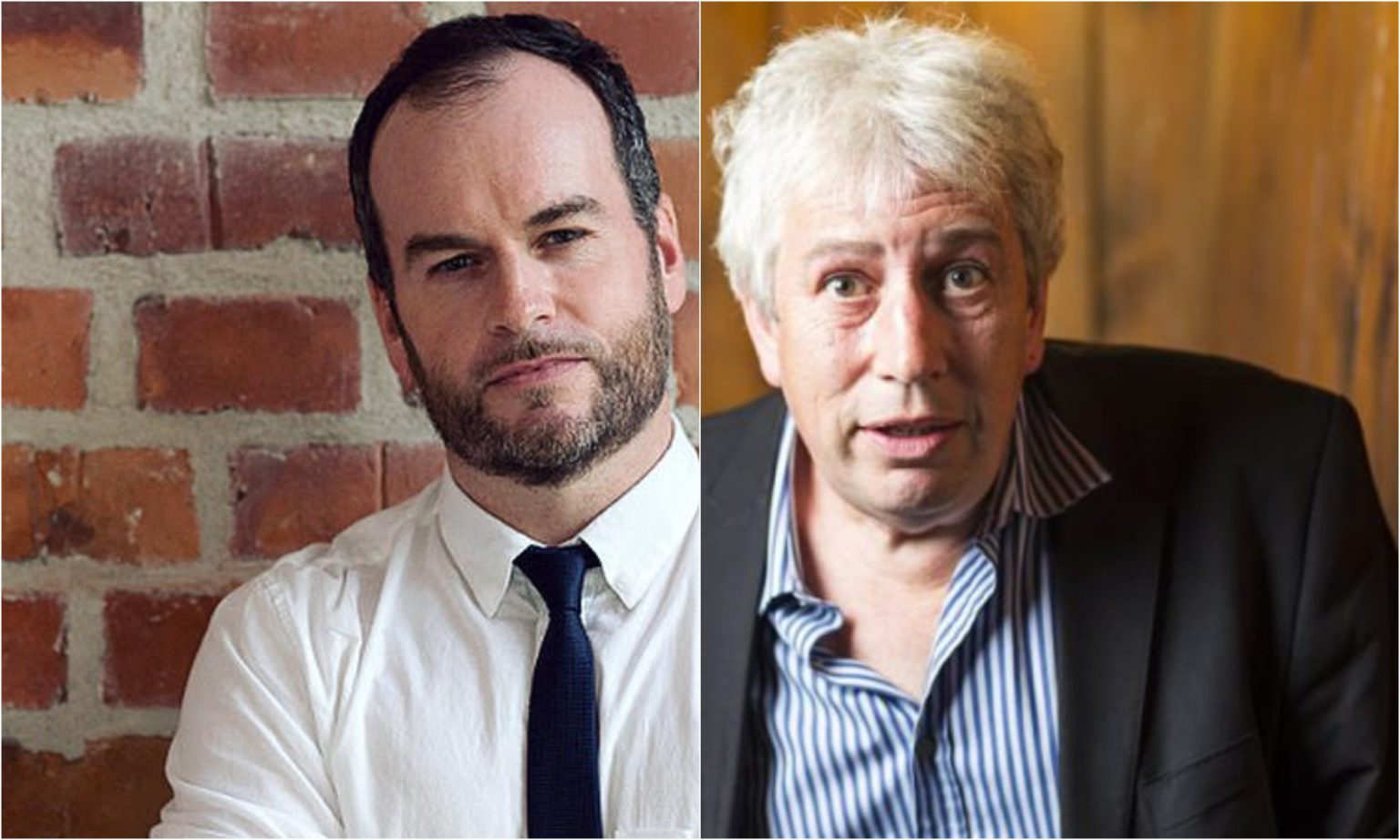 Rod Liddle and Brendan O'Neill
– live in London
Podcast Live
Podcast Live, Friends House, London, NW1 2BJ – 5 October 2019, 2.30pm-3.30pm
To get tickets, click the button below, then scroll down to The Brendan O'Neill Show logo on the Podcast Live page.
To enquire about republishing spiked's content, a right to reply or to request a correction, please contact the managing editor, Viv Regan.