Fully Automated Luxury Sell-Outs
Millennial socialists are the useful idiots of capitalism.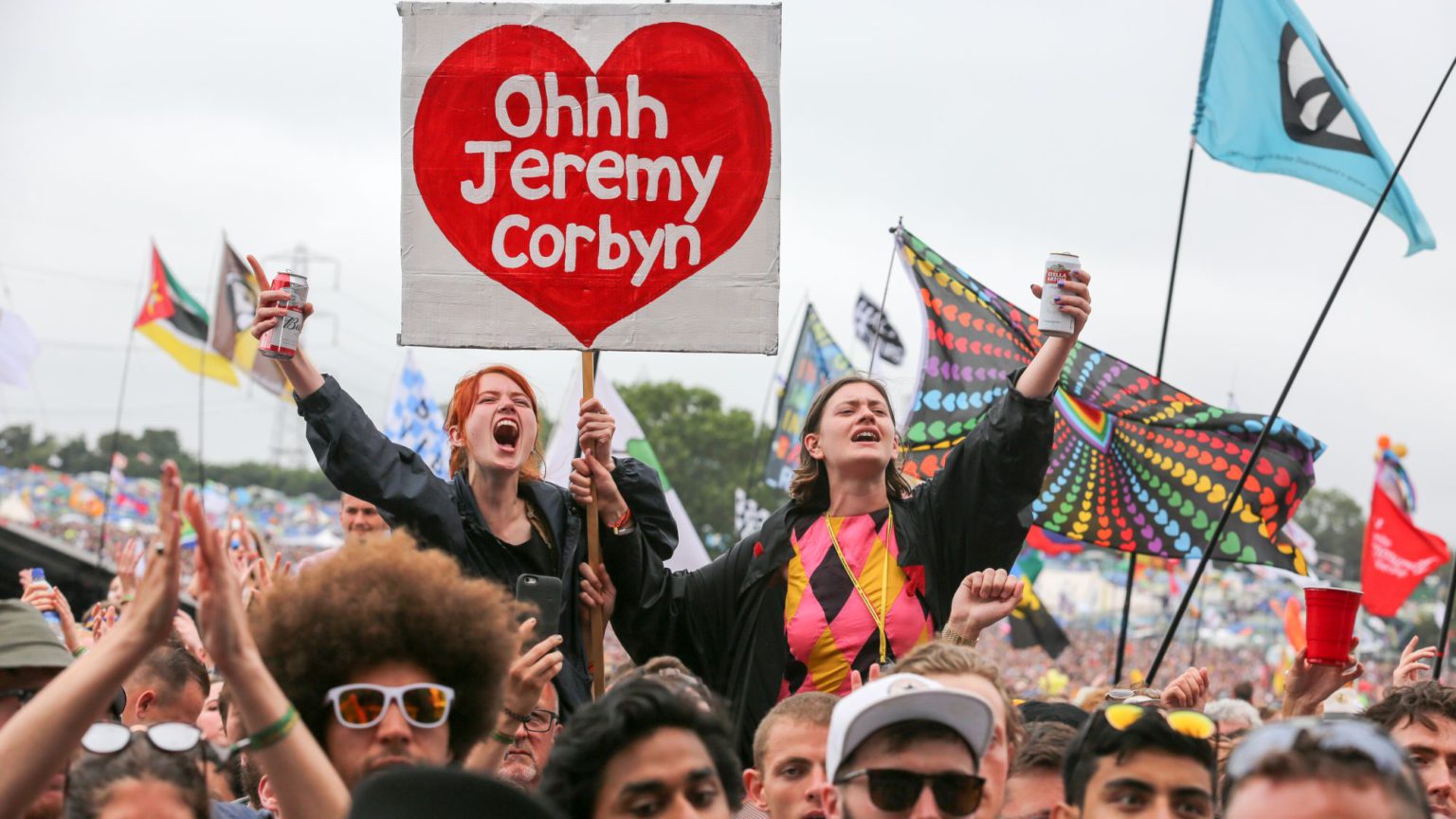 Although the Tory government lost its majority yesterday after Philip Lee defected to the Liberal Democrats, Britain's opposition parties, including Labour, are still wary of calling a General Election. Labour's shadow Brexit secretary, Keir Starmer, announced this morning that the Labour Party will not support a parliamentary motion to call a snap General Election, despite his party having repeatedly and vociferously called precisely for this for many months now. This cowardice in the face of the electorate is hardly surprising, given that the most recent polls show the Conservatives are 10 points clear of the Labour Party.
Although the Labour Party's opportunism and prevarications may be costing it support at the ballot box, it can nonetheless be confident in the support of a formidable new ally – global capitalism. Nothing illustrates this better than a remarkable recent editorial in the Financial Times that openly champions a Corbyn government as a way to stave off a No Deal Brexit because of the disruption it would bring to business.
The FT is not alone. Since that editorial, senior analysts at Deutsche Bank and Citibank have come out to argue that a Corbyn-led government would be less disruptive to investors' interests than failing to broker a Brexit deal with the EU. Indeed, ever since the referendum in 2016, CEOs, bankers and business associations have lined up repeatedly to denounce Brexit as an act of economic vandalism.
Nor is this mere opinion: capitalists are also voting with their money. The FT reports that investors have withdrawn over £4 billion from the UK since Theresa May resigned in spring this year, as international fund managers shift their investments elsewhere to avoid the possible disruption of Brexit. In other words, capital flight – the only spectre that terrifies social democrats more than the voters – has already begun. This has not only dealt a serious blow to the governing Tories who pose as champions of business – it also signals international capitalists' profound distrust of Brexit.
Leading millennial socialists have taken heart at the support of their powerful new allies in industry and finance. At Novara Media, Aaron Bastani tweeted excitedly about movements of the international currency markets, when the pound briefly rallied at the possibility of a Corbyn-led 'national-unity government' aimed at preserving Britain's links to the EU. Writing in the US journal Jacobin – which, as its name suggests, flaunts its revolutionary credentials – Dawn Foster denounced the prospect of a No Deal Brexit as a 'logistical nightmare'. Evidently, the millennial socialists' revolution is not intended to disrupt the smooth flow of capitalism, whether that be the currency markets or industry supply chains.
That millennial socialists find themselves speaking so fluently on behalf of supply-chain managers and financiers more than workers and voters is less surprising than it might appear. In truth, beneath all the populist banker-bashing, Corbyn and his shadow chancellor John McDonnell have been assiduously building bridges with financial power brokers in the City for many months. McDonnell also made clear his party's fundamental conservatism on financial matters when he committed Labour to a fiscal credibility rule in 2016. In the same year, he defended the independence of the Bank of England – one of the central pillars of modern technocratic rule – as 'sacrosanct'.
Beyond these policies, the capitalist shift in Corbyn's Labour Party also reflects the broader tectonic changes of the past decade. Capitalism has been restructuring itself since the crash of 2008. Since the peak of neoliberal globalisation, the global economy has become more fragmented, protectionist and regionalised. This is a process that requires new political representatives for a post-neoliberal world, and millennial socialists are scrambling to play this role. There are of course plenty of historic precedents for social democrats assuming the responsible management of capitalism. With its 'Third Way' politics, New Labour assumed the leadership of neoliberal globalisation. Before the rise of neoliberalism, Labour leader Harold Wilson rhapsodised industrial capitalism and the 'white heat of technology' in his renowned speech of 1963.
Today, we have another technocratic vision for super-charging British capitalism in the form of Fully Automated Luxury Communism, as promulgated by Aaron Bastani. With breathless rhapsodies to asteroid mining, gene editing and synthetic meat, '#FALC' as its proponents like to abbreviate it, seems better suited to titillate an audience at Davos than to convince working-class voters concerned with wages, housing, public services – and Brexit.
'Fully Automated Luxury Communism' will be the ideological froth for the Corbynista vision for the state-led, technocratic modernisation of the British economy. Capitalists will increasingly see the advantages – and state subsidies – in Corbynomics. Meanwhile, millennial socialists will promise the world to the workers – nationalised utilities, a 'green new deal', even jobs mining asteroids. Everything except the thing they actually voted for – Brexit.
The slogan of millennial socialism is now everything for the workers, except democracy and self-determination. After all, we would not want the supply chains to be disrupted.
Philip Cunliffe is an academic and one of the co-founders of the Full Brexit.
To enquire about republishing spiked's content, a right to reply or to request a correction, please contact the managing editor, Viv Regan.