Who will defend democracy?
Boris's prorogation is wrong. His critics are even worse.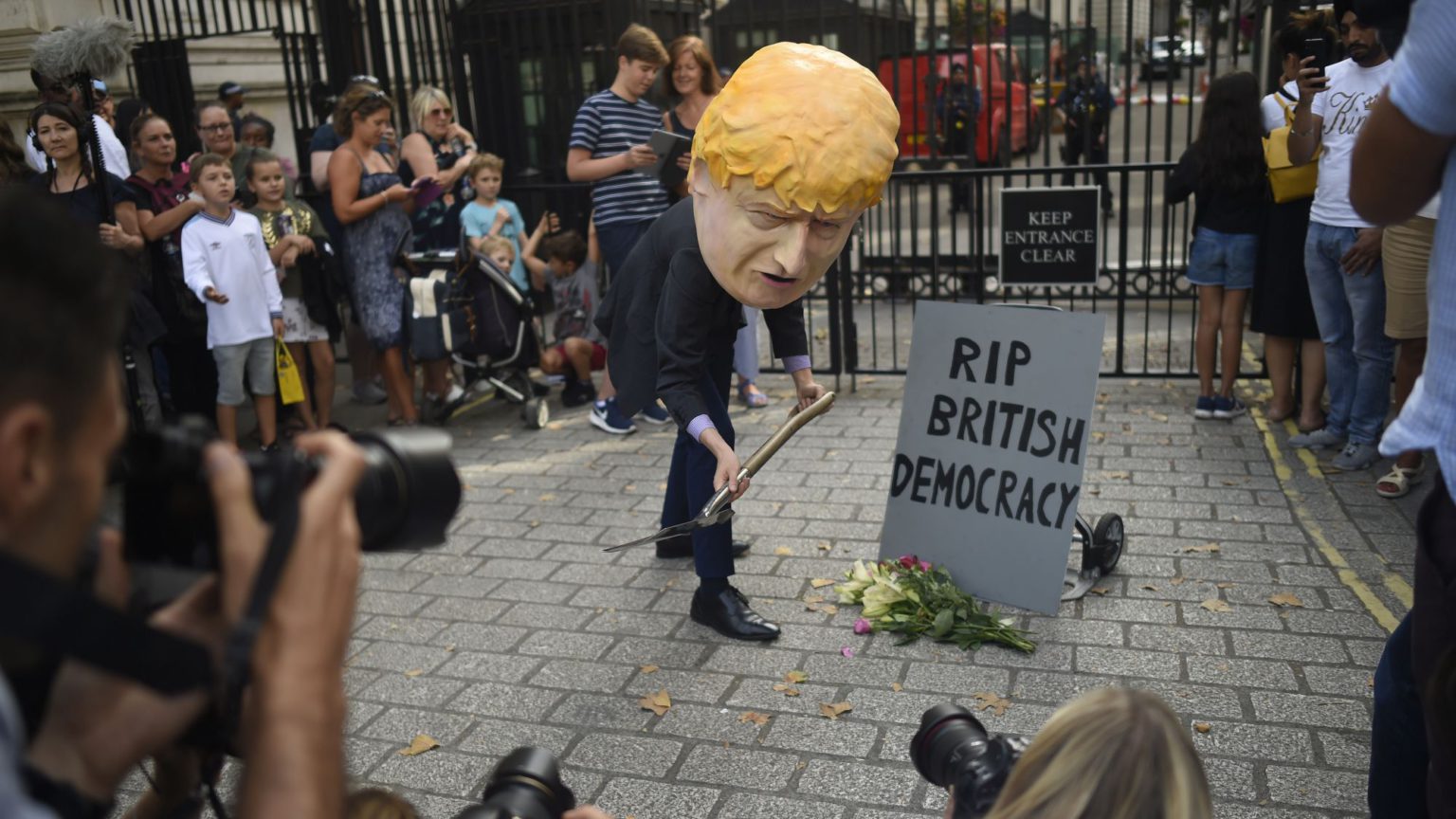 Two things can be true at once, and today was a case in point.
First, Boris Johnson's decision to prorogue parliament is cynical and wrong. Having been granted the queen's approval, he will now end the current session around 10 September, clearing the way for a Queen's Speech on 14 October.
The obvious intention here is to squeeze parliamentary time as the Brexit deadline looms, to the end of stopping Remainer MPs either legislating against No Deal or toppling Johnson via a vote of no confidence.
Granted, this has only knocked a few days off parliamentary time. MPs will still be sitting in the run-up to Brexit day; this is not 'locking the doors of parliament' to 'force through No Deal', as it has been talked up.
But these are times of huge political and historical consequence – parliament, notwithstanding some of the shameless anti-democrats who currently occupy it, should not be sidelined. We risk setting a dangerous precedent.
But while Johnson is plain wrong, another thing is true here too: his Remainer opponents, those who have spent the day calling him a 'tin-pot dictator' and threatening civil disobedience, do not have right on their side either. In fact, they are far, far worse.
The very people who have spent the past three years doing everything they can to thwart democracy are now trying to pose as warriors for democracy – without a glint of shame or self-awareness.
Lib Dem leader Jo Swinson says that Johnson is 'remov[ing] the voice of the people' – this from the woman who recently admitted that, if there was a second EU referendum in which Leave won again, she still wouldn't accept the result.
Earlier today, alleged republican Jeremy Corbyn demanded an emergency audience with the Queen, to try to convince her to reject Johnson's request. So much does he value democracy he was hoping the monarch would intervene in his favour.
Next thing you know he'll be calling on the generals to do their patriotic duty.
The response from faux-left Remainers has perhaps been the most infuriating – and certainly the most delusional. Corbynistas are protesting in Westminster tonight. Some have even called for a general strike, to the end of crushing the votes of millions of workers.
Today activists invoked the Peterloo massacre, and the pro-democracy protests in Hong Kong, as they called people out on to the streets. Clearly, they don't realise that in this particular battle for democracy they're on the side of the other guys. The ones with sabres and tear gas.
The PM's critics claim to be sticking up for parliamentary democracy. But they don't really mean it. Most of them didn't bat an eyelid as our parliamentary democracy was diluted by dint of our membership of the European Union. And they are now fighting tooth and nail to keep us in that anti-democratic racket.
These fulminating Remainers are not asserting MPs' right to challenge the executive. They are asserting MPs' right to thwart what the people voted for at the EU referendum – despite nearly all of them voting to hold that referendum in the first place.
As we saw in the opposition-party discussions this week, they only want to keep parliament open so that they can either force Brexit to be delayed again, bring down the government, or ideally both – paving the way for a coalition bound together by its determination to stop Brexit.
This lot are the world's least convincing democrats. Which makes it all the more depressing that Johnson decided to prorogue parliament today. He has handed them a lifeline, allowing them to pose as plucky rebels rather than the Victorian-style elitists that they are.
More importantly, there is no reason to believe that this prorogation will pan out well for Brexit; and those Brexiteers celebrating today risk a rude awakening tomorrow.
In a letter to MPs earlier, Johnson made clear he intends to renegotiate the Withdrawal Agreement with the EU, secure concessions at the European Council on 17 October, then put it to a vote in the Commons, just days before the Brexit deadline.
And what might that deal look like? A hell of a lot like the one we have now. Yesterday, No10 confirmed that the only changes it is seeking to Theresa May's Brexit deal relate to the Northern Ireland backstop. And as spiked has long argued, that is only the start of what is wrong with May's deal.
So, perhaps this isn't about No Deal at all. The squeezed timeline may end up being about bouncing MPs into backing a rehashed agreement, Johnson succeeding where May could not. Or perhaps, as one reporter suggested, this is all about provoking a no-confidence vote, sparking a General Election, and passing a deal at a later date on the strength of an enlarged Tory majority.
No one knows for sure what will happen, or what the real game plan is. But those cheering Johnson's undemocratic moves today risk losing their right to complain about them tomorrow – and ceding the democratic high ground to those who really, really don't deserve to occupy it.
Tom Slater is deputy editor at spiked. Follow him on Twitter: @Tom_Slater_
Picture by: Getty.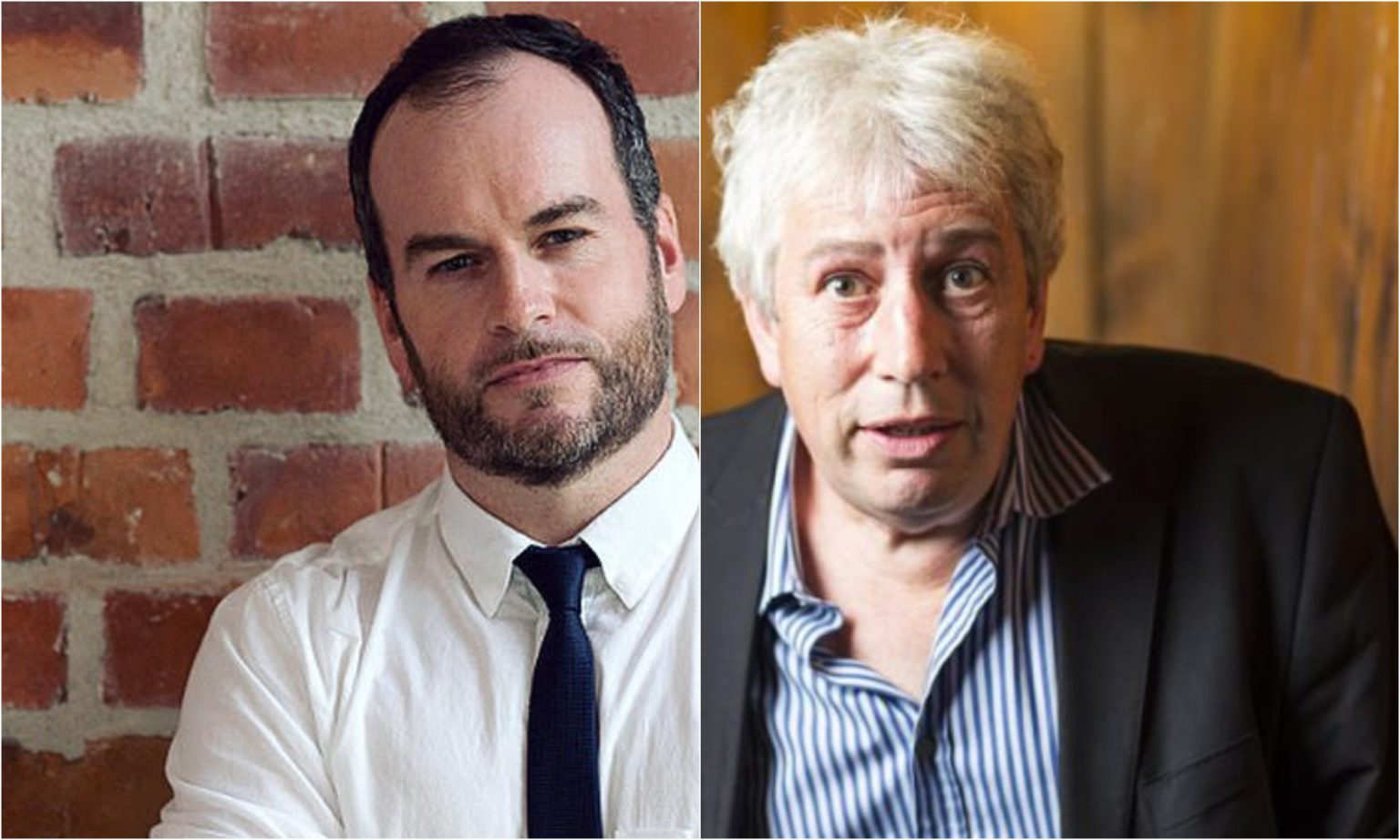 Rod Liddle and Brendan O'Neill
– live in London
Podcast Live
Podcast Live, Friends House, London, NW1 2BJ – 5 October 2019, 2.30pm-3.30pm
To get tickets, click the button below, then scroll down to The Brendan O'Neill Show logo on the Podcast Live page.
To enquire about republishing spiked's content, a right to reply or to request a correction, please contact the managing editor, Viv Regan.