Bringing 'weapons of mass instruction' to the Arab world
Melissa Chen on the battle of ideas in the Middle East.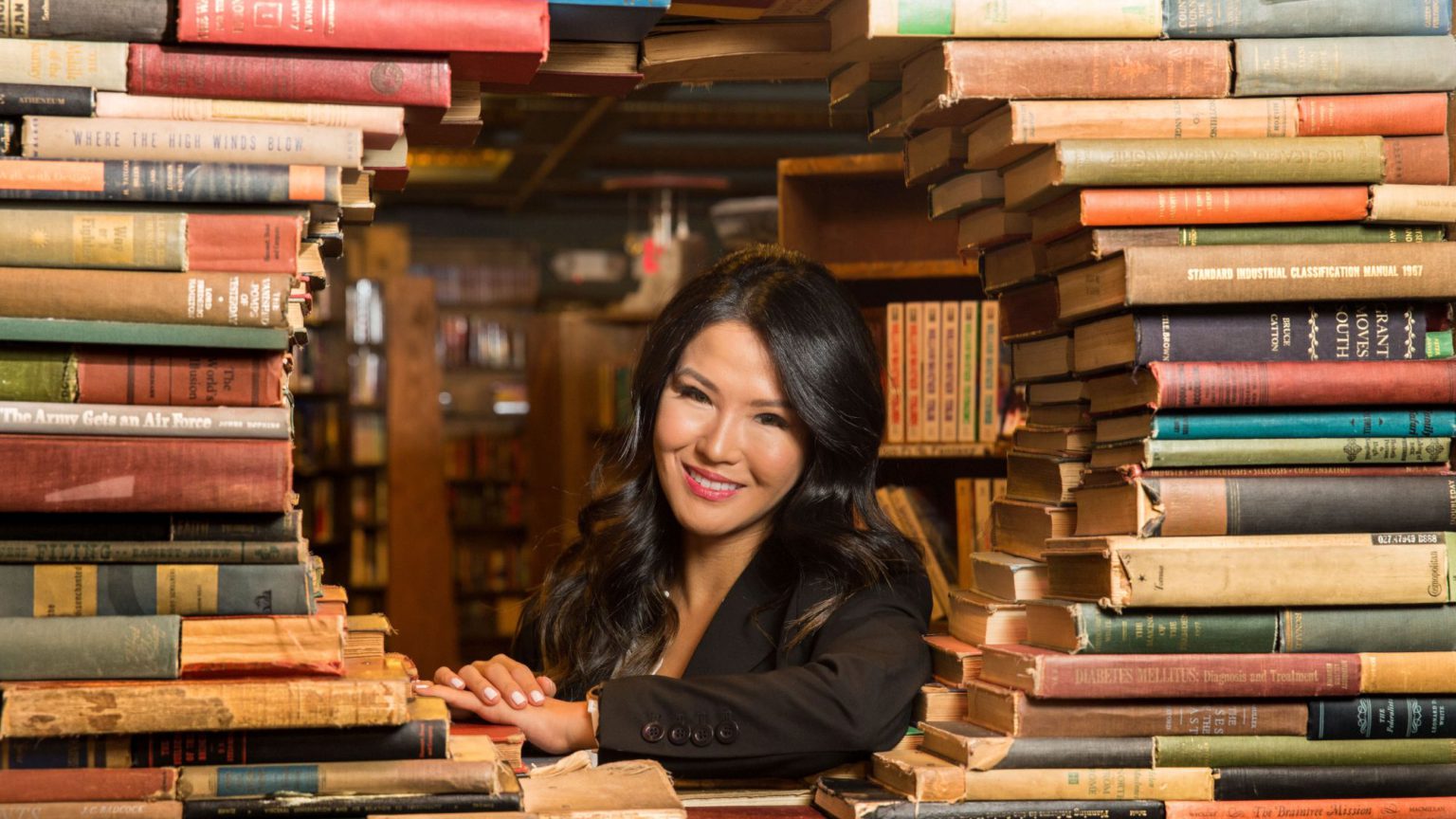 The Middle East and North Africa are home to just five per cent of the world's population, but they produce nearly 45 per cent of the world's terror attacks. A majority of the countries in these areas are run by authoritarian regimes with scant respect for free speech, democracy and human rights. Ideas Beyond Borders was set up to challenge this bleak situation. spiked caught up with its managing director, Melissa Chen, to find out more.
spiked: What does Ideas Beyond Borders do?
Melissa Chen: Our mission is to empower individuals with knowledge that is often suppressed by authoritarian regimes, dictatorships and cultural movements. Our focus is on the Middle East. We create and disseminate knowledge in Arabic. This is not just because my co-founder, Faisal al Mutar, is an Iraqi refugee himself – so we have contacts that we can leverage in the Middle East – but also because there really is a huge need for this in that part of the world. More books are translated into Spanish every year than have been translated into Arabic over the past thousand years. Greece has a population of fewer than 11million, but it translates five times as many books from English each year as the 22 Arab countries combined, which have a combined population of 300million. There is a huge knowledge deficit in the Arab world, compared to the world you and I live in. Even with the internet, just one per cent of all online content is in Arabic.
The situation is bad for publishers, partly because it's very difficult to enforce copyrights. People simply photocopy and distribute books on the black market. It takes us a lot of time to negotiate with authors and publishing houses to get the digital rights to give away Arabic, Kurdish or Farsi translations for free. We also ask for the rights to make videos because what's most important is getting ideas across. Customers also don't have very much purchasing power in the Middle East, so buying books is basically like buying perfume – it's a luxury. Then there is a lack of good book distributors. There are real bureaucratic obstacles to creating distribution networks through bookstores and public libraries.
Most significant is censorship, which has a chilling effect on both publishers and authors. State censorship is one of the fastest ways to inculcate a culture of self-censorship. It's difficult to be creative and have ideas flourish when you have this entire infrastructure of censorship coming not just from your culture and your religion but also from your government.
spiked: How do you get past the censors?
Chen: We are completely digital. The internet really breaks down these barriers. Maryam Namazi, the British-Iranian secularist, once said that the internet for the Arab world is just like the Gutenberg press for the Enlightenment in Europe. It's really helping to bypass a lot of these censorship mechanisms. What's more, each country has its own local censor, and its own minister of the interior or minister of religious affairs, but the internet really democratises everything.
We don't just translate best-selling books, we also translate Wikipedia articles. Because Wikipedia is completely open-source, it bypasses many of the legal hurdles and intellectual-property issues that present a huge bottleneck for translating books into Arabic.
spiked: Are you selective about what books you translate?
Chen: Absolutely. We choose to disseminate a broad range of ideas that we think will lead to a more pluralistic, more liberal society, like books by Sam Harris and Steven Pinker. We promote works that exemplify universal human values, evidence-based reasoning and critical thinking – whatever ideas will lead to an open society of free expression and tolerance.
If you look at our Wikipedia articles, we have translated a lot of science articles and a lot about evolutionary biology. Because of this, the Muslim Brotherhood has produced hit pieces about us. I don't know why they feel so sensitive about that in particular – out of all the things we have done. We do a lot in relation to women's rights and other pro-liberty ideas. We made a Wikipedia page on the Arab slave trade as that didn't even exist. Imagine parts of your own history not being accessible in your own language. When we first started translating Wikipedia, just 10 per cent of what is available on English Wikipedia was available in Arabic. Think about all of the articles that you and I can access and then you just blot out 90 per cent of it. That's all they had access to. Wikipedia is supposed to represent the world's encyclopaedic knowledge in one repository – and they only have 10 per cent of it.
spiked: Successive Western governments have tried to 'democratise' the Arab world by bombing it. Do you think you will have more success by fighting the battle of ideas?
Chen: I think the results speak for themselves. The West has spent trillions of dollars on the war on terror and it has largely been a failure. Militarily, we've marched into these countries, trying to liberate these people and bring democracy. But if the cultural mindsets and the institutions that favour democracy are not there, why would that succeed? We've seen so many examples from Iraq to Egypt where democracy has failed to take root. These places have become breeding grounds for Islamists like ISIS instead. Even where we have liberated people from ISIS in Iraq and Syria, the ideology is still there.
At Ideas Beyond Borders, we are proponents of the 'books not bombs' philosophy. Weapons of mass instruction are far more effective than weapons of mass destruction. At the end of the day, all these military interventions are used as recruiting tools for the caliphate.
It is a long game. Ideological battles are abstract. It can feel like nothing is happening for a long time. US governments change every four years and it is just easier to start military campaigns rather than focus on long-term education. We are talking about educating a whole lost generation – a generation that has been destabilised, in part thanks to all the wars. Somebody has to do that work if a liberal, pluralistic society is to have any hope of emerging.
spiked: What role can Arab history play in liberalising the Middle East?
Chen: We named our translation programme 'The House of Wisdom', or Bayt al-Hikma in Arabic. This was a private library in 8th-century Baghdad that was founded by the Caliph al-Rashid during the Abbasid dynasty. At the time, scientists and scholars came from all over the world to study and exchange ideas. There was a time when cities like Baghdad and even Cairo were like what Paris was to the West during the Enlightenment. Numerous works from the Greek canon were collected and translated in this library and it had a huge effect on Arab thought. Between the 9th and the 13th centuries, the libraries in the Arab world, from Cordoba to Damascus and Baghdad, contained many more books and manuscripts than the Greek world.
The Islamic Golden Age was a period of intellectual growth and discovery. Young Arabs need to know that life was not always like what they experience today – a region rife with extremism, dominated by authoritarian governments, lagging behind in scientific output and ranking very low in terms of political freedoms and human rights. There was a time when the Arab world was great. We want to draw them into this larger narrative. This is not an identitarian vision but a universal one. These are ideas that everyone can aspire to. When you value the pursuit of knowledge and the development of science, it allows space for the kind of social and cultural transformation that will encourage tolerance and pluralism.
I think it is really important to tap into that narrative. There was a time, historically, when their religion and their culture was compatible with all these great advances. The fact that words like 'algebra', 'alchemy' and 'algorithm' all have Arabic roots shows just how advanced the Arab world used to be.
Melissa Chen was talking to Fraser Myers.
Picture by: Getty.
To enquire about republishing spiked's content, a right to reply or to request a correction, please contact the managing editor, Viv Regan.