Now the right-wing snowflakes are going after movies
The decision to pull The Hunt is a new low for the culture wars.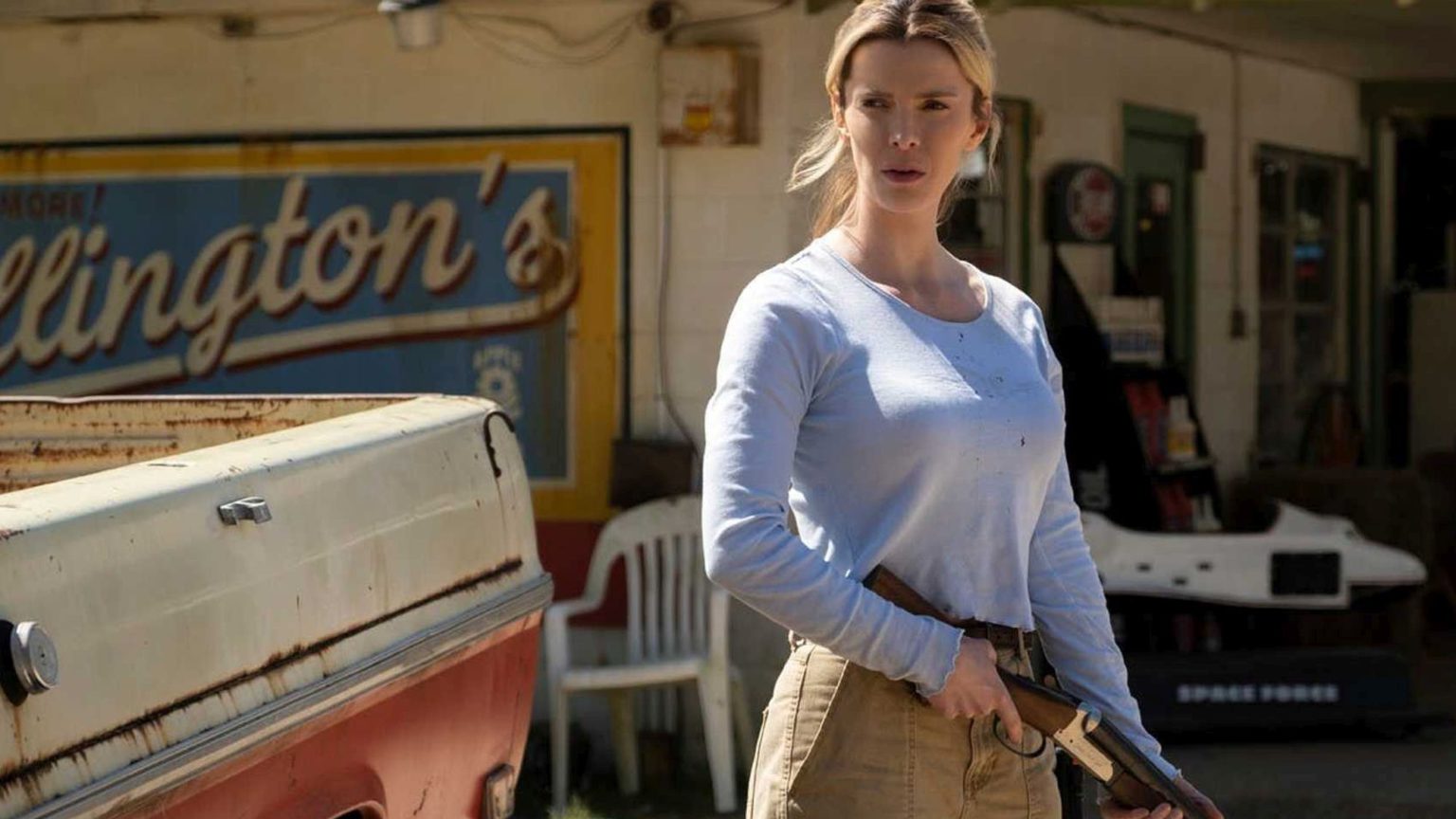 The Hunt, a violent satirical thriller starring Hillary Swank and Betty Gilpin, has been pulled from release after the killings in Dayton and El Paso and criticism from Donald Trump.
The film focuses on a group of Trump country hicks who are kidnapped and then hunted for sport by rich liberals. According to the Hollywood Reporter, in the script the 'hunters' bash the 'ratfucker-in-chief' and salivate over 'slaughtering a dozen Deplorables'.
The weekend of those two mass shootings, ESPN pulled a trailer it was due to run and the studio behind the film, Universal, suggested it was reassessing its promotional strategy. Then Trump piled in, tweeting:
'The movie coming out is made in order to inflame and cause chaos. They create their own violence and then try to blame others. They are the true racists and are very bad for our country!'
Though he didn't mention it by name, he was clearly talking about The Hunt. Not least because, as the Daily Beast points out, Fox News (Trump's go-to source for all information) had as of last weekend broadcast 21 segments on the film, with pundits blasting it as 'sick' and 'twisted'.
Under pressure, Universal pulled it from release entirely, issuing a ridiculous statement that proclaimed 'we stand by our filmmakers' before conceding that 'now is not the right time to release this film'.
A studio feeling skittish about promoting a violent film just days after two mass shootings is, perhaps, understandable. Executives care about the bottom line. Their bet is that punters might be that little bit less receptive to a gory, gun-toting thriller in the wake of such real-life horror.
This sort of thing has happened before. Collateral Damage, an Arnold Schwarzenegger flick about a firefighter doing battle with terrorists, was originally slated for release a few weeks after 9/11. It was recut and had its release pushed back to February.
Though it is patronising, and undoubtedly chilling to artistic freedom, to assume audiences need to be sheltered from all-too-relevant subject matter, you understand why Hollywood does it.
But there is clearly more to this particular story. A good chunk of Hollywood's output is incredibly violent. While 9/11 may have made some studios think twice about certain projects, mass shootings certainly haven't stopped gun-toting thrillers being released year on year. To pull The Hunt entirely seems strange.
It is hard not to conclude that the interjections of Trump and assorted wingnuts had some impact on Universal's decision. And that's a shame. Because not only do these right-wing snowflakes need to be resisted, but they also had no idea what they were talking about where this film was concerned.
From what we do know about The Hunt, it was clearly not a sick exercise in violent coastal-elite wish fulfilment. Going by the trailer alone, which is all Trump and Co could possibly have seen before making their comments, the Deplorables look like the good guys in this movie.
The morality of the piece looks a touch more murky: according to the Hollywood Reporter, the 'hunters' pick their prey because they express anti-choice positions or use the n-word on Twitter. But few liberal moviegoers hate Trump voters enough to side, wholeheartedly, with prole-murdering rich people.
That Trump and Co are spitting blood about a film they haven't seen and do not understand, purely to bash liberals and distract from more pressing issues, is hardly surprising. What is surprising is the willingness of Universal to cave in, and the noticeable lack of outrage from some liberals.
Variety's chief film critic, Owen Gleiberman, says Universal made 'the right call'. He argues, remarkably, that it is bad political strategy to release a film like this at a time when the Republicans are on the backfoot about gun control, presumably as it tosses Republicans a lifeline in the form of a conveniently distracting talking point.
But pop culture must not be reduced to just another weapon in the culture war. And it's a damning indictment of where politics is at right now that both sides increasingly see it as such. As Scott Shackford puts it in Reason, this film, which set out to satirise the culture war, has been cancelled by the culture war.
Pray for America.
Tom Slater is deputy editor at spiked. Follow him on Twitter: @Tom_Slater_
To enquire about republishing spiked's content, a right to reply or to request a correction, please contact the managing editor, Viv Regan.