After El Paso: America at a crossroads
Identity politics of both left and right is tearing the nation apart.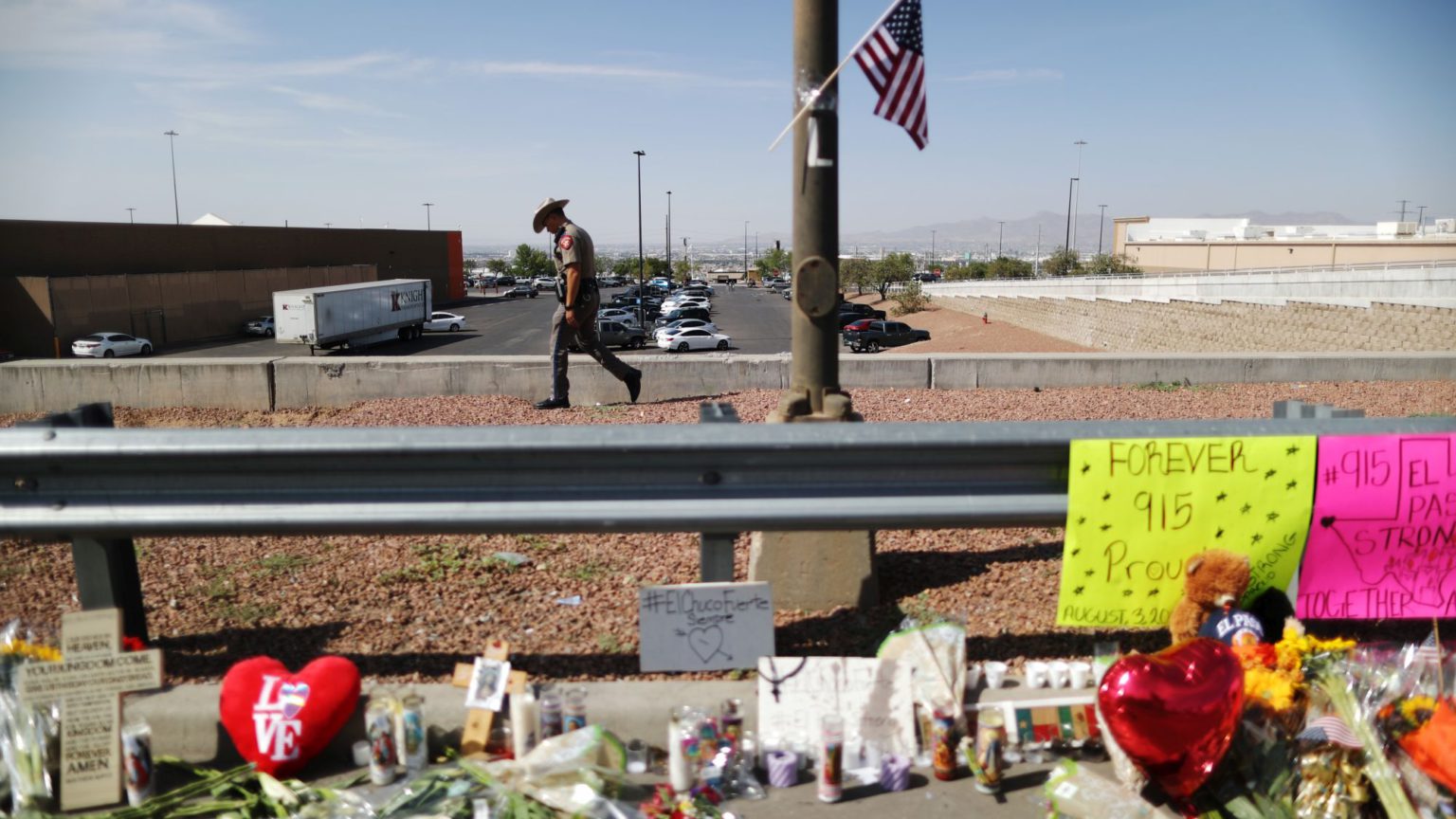 The horrific act of white-preservationist terrorism which struck the Texas city of El Paso last weekend has sent shockwaves through the US and much of the Western world.
Perpetrator Patrick Crusius, a resident of Dallas, gunned down Walmart shoppers in Cielo Vista Mall, killing 20 people. According to a document posted on 8chan in advance of the attack, Crusius specifically targeted Hispanic people in the name of 'defending' Texas from a 'Hispanic invasion'. He saw his attack as part of a fight against the processes of 'cultural and ethnic replacement' in the US. This follows the growing presence of the theories of 'white genocide' and 'cultural replacement' in right-wing extremist circles.
Similarly to the manifesto produced by the Christchurch terrorist Brenton Tarrant, Crusius's manifesto is more ideologically complex than one might think. Finding common ground with Tarrant, Crusius is scathing of corporate globalism and the environmentally harmful effects of consumer culture. 'Corporate America' is, according to Crusius and Tarrant, the root of many perceived problems – including the importation of cheap foreign labour, aggressive promotion of consumerism, and environmental damage in rural communities.
That this warped ideology has claimed yet more lives warrants a strong, determined response. But so far the response to the El Paso attack has been disappointing. Somewhat predictably, much of the American left has firmly put the blame at the door of President Trump, identifying his 'white supremacist' and 'fascist' rhetoric as a driving factor behind this act of domestic terrorism.
Now, Trump's initial reaction to El Paso was underwhelming, to say the least. He labelled this racist attack merely an 'act of cowardice'. Trump has also taken the opportunity to emphasise, dubiously, the role of mental-health issues and videogames in mass shootings.
The reality of the matter is that America is being eaten alive from the inside by the deeply corrosive politics of grievance and victimhood. And neither Trump nor his critics seem capable of grappling with it. In fact, they are contributing to it.
Trump is anything but a unifying patriot. He plays on a sense of white victimhood. Meanwhile, he denigrates entire areas and communities. A patriotic US president would not label one of his own American cities as a 'disgusting, rat- and rodent-infested mess', as Trump did when referring to Baltimore recently. Nor would he be selective in his readiness to call out clear instances of domestic terrorism.
But the American left, with its holier-than-thou attitude and eagerness to play the blame game, is also in serious need of introspection.
Trump's political ascendancy was partly a backlash to the growing influence of a regressive political left that is utterly obsessed with identity politics. Much like the British left and its multicultural obsession with 'difference' over 'cohesion', all the American left offers is the politics of grievance. It tends to identify America as the root of all ills in the world.
The American left needs to understand that its victimhood politics is not holding Trump to account, nor is it helping to foster social cohesion. On the contrary, it is counterproductively boosting Trump's appeal and unhelpfully intensifying social tensions.
These social-justice warriors are ultimately focused on whipping up feelings of injustice and resentment through their favourite buzzphrase of 'white privilege'. On the flipside, the identitarian right is far too occupied with chasing electoral gains by capitalising on insecurities within economically and culturally 'left behind' white communities.
The divisive identitarian politics of the left and right is pulling apart the social fabric of a great nation.
What the US needs is courageous political leadership – intent on cultivating a positive, uplifting, optimistic, inclusive civic patriotism based on shared values and providing a sense of common purpose. This civic patriotism should be family-oriented and community-spirited, emphasising the value of hard work and promoting equality of opportunity. It would acknowledge the importance of human relations and encourage social responsibility, to carve out a society that is bound by the ties of mutual obligation and a fundamental respect for the rule of law.
And most crucially, such a model of civic patriotism must rise above the divisiveness of group identity politics. The El Paso massacre reminds us of how deadly such a politics can be.
Dr Rakib Ehsan is a spiked columnist and a research fellow at the Henry Jackson Society. Follow him on twitter: @rakibehsan
To enquire about republishing spiked's content, a right to reply or to request a correction, please contact the managing editor, Viv Regan.