Richard Branson's rank hypocrisy
It's a bit rich for this ruthless profiteer to denounce material wealth.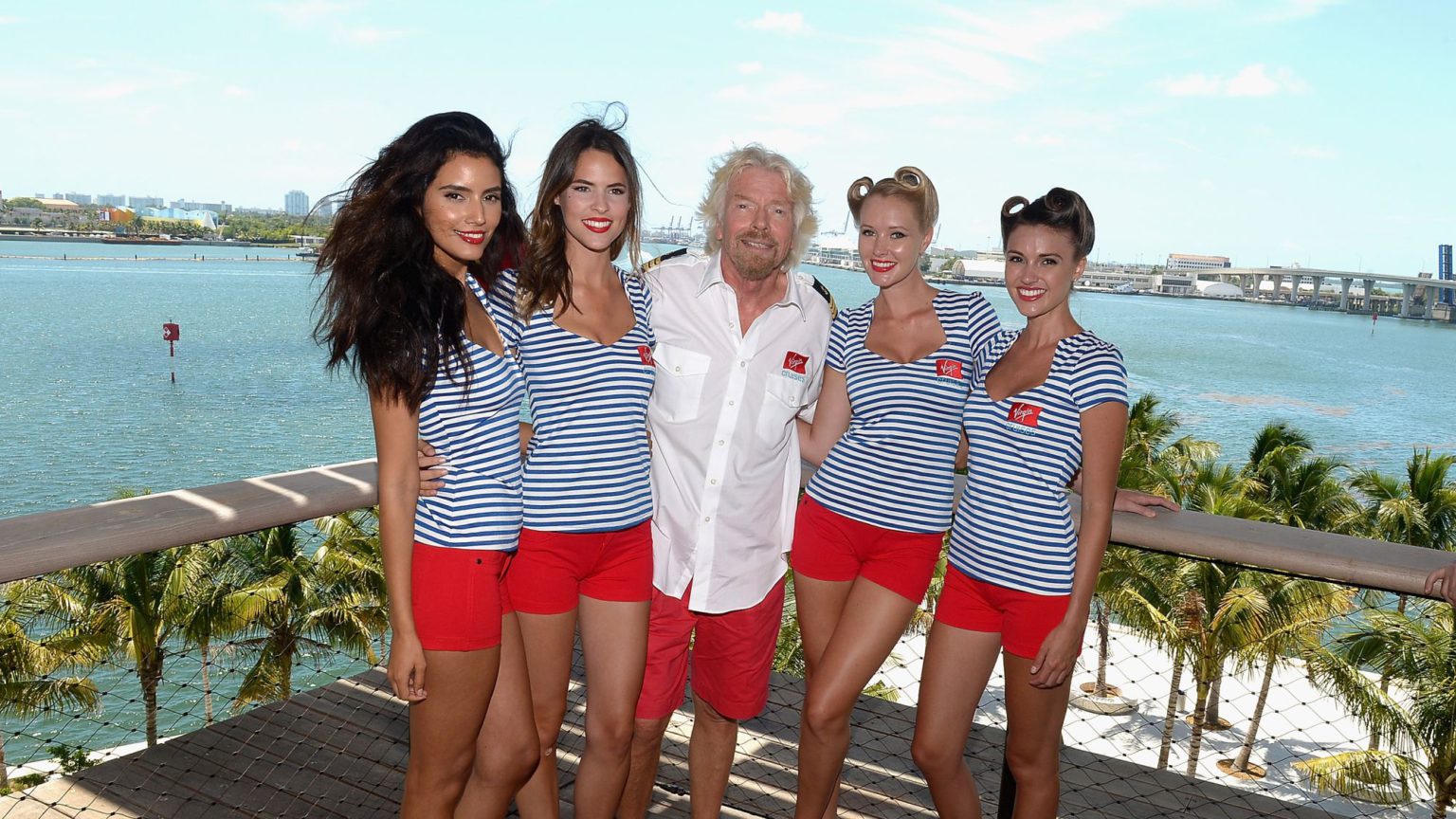 If you are a famous billionaire with your own tropical island, it is perhaps unwise to dismiss the joys that mountains of money can bring. If your name is Sir Richard Branson, owner of an expensive and rubbish railway service, then it's even more advisable to keep those thoughts to yourself.
In a recent blog entry, titled 'Happiness doesn't come from stuff', Branson writes that, 'Family, friends, good health and the satisfaction that comes from making a positive difference are what really matters… Fortunately, early on in my life I realised that personal "stuff" really didn't matter.'
But a quick look at Branson's history suggests otherwise. Branson started out selling records via mail-order before launching a chain of Virgin record stores and a Virgin record label. Back then he was certainly not blasé about Virgin's profits and bank balance – just ask the Sex Pistols.
Virgin was the only record label to really profit from the Sex Pistols in the 1970s. Previous labels EMI and A&M both gave the Pistols large advances for producing very little – a victory for the band and their shrewd manager, Malcolm McLaren. McLaren expected to strike gold a third time at Virgin. The band initially took Branson for a naïve hippy, but McLaren and lead singer John Lydon were soon taken aback at how ruthless and canny he was. Branson managed to negotiate a deal that was both more modest and tied the band to Virgin for a longer term. When it came to haggling record contracts, 'stuff' in the bank clearly mattered a lot to Branson.
However, in his later ventures, his view that material things – say, like decent wages – 'don't matter' probably explains the reputation he developed as a trade union buster. Virgin's American arm fought hard against recognising the Transport Workers' Union for nearly five years. In the UK, Virgin Media withdrew its recognition for the Communication Workers' Union.
The Twittersphere went berserk – justifiably, for once – at Branson's blog. 'It's easy to lecture the world on the value of wealth when you never have to spend a minute of your day wondering whether you'll be homeless or hungry soon', commented one user. 'If your stuff doesn't make you happy, I'd take enough of it to buy a modest flat', said another.
Labour leader Jeremy Corbyn, who once threatened to take the Virgin rail franchise into public ownership, also chipped in. Corbyn joined angry tweeters in highlighting Branson's legal battle with the NHS. 'Perhaps our NHS could have the money back from when you sued it?', he tweeted. Branson's company, Virgin Care, infamously sued the NHS after it lost out on an £82million contract to provide children's health services across Surrey.
On one level, Corbyn is right to point out Branson's hypocrisy. If having wealth is overrated, why sue the health service for millions of pounds for not allowing Virgin to make more money? But at the same time, Corbyn is also uncomfortable with defending people's personal wealth and possessions. Last year, he called for a maximum wage. His critique of Branson has to be couched in the caring, sharing language of the NHS.
Branson's ill-judged comments may have rightly provoked outrage, but the anti-material sentiments he expressed are on the rise. Few politicians or public figures today would champion the idea that we should obtain more wealth, more possessions and more 'stuff'. A desire to consume more is either denounced as harmful to the planet or as a sign of selfishness. But as many tweeters rightly point out, having money can make all the difference in living a happier and freer life. Family life is certainly important, but a happy family and personal life is dependent on having enough to live on.
Of course, on a practical and business level, Branson will have to ensure his companies are profitable and keep expanding. That's just how the market works. But on an ideological level, when major business leaders like Branson publically denounce materialism, it is bad news for all of us. It is a sign of what economics writer Daniel Ben-Ami calls 'cowardly capitalism'. In today's environment, business owners seem to lack the confidence to innovate, invest and contribute to wealth creation. Making banal statements about a stuff-free existence, promoting low expectations, is far easier than innovating and developing new products.
Branson's anti-stuff and anti-wealth blog post speak not only to his rank hypocrisy, but also to the degeneracy and decay of the business class.
Neil Davenport is a writer based in London.
Picture by: Getty.
To enquire about republishing spiked's content, a right to reply or to request a correction, please contact the managing editor, Viv Regan.