Everything is offensive now
A US college is suggesting staff should avoid saying 'hip hip hooray'.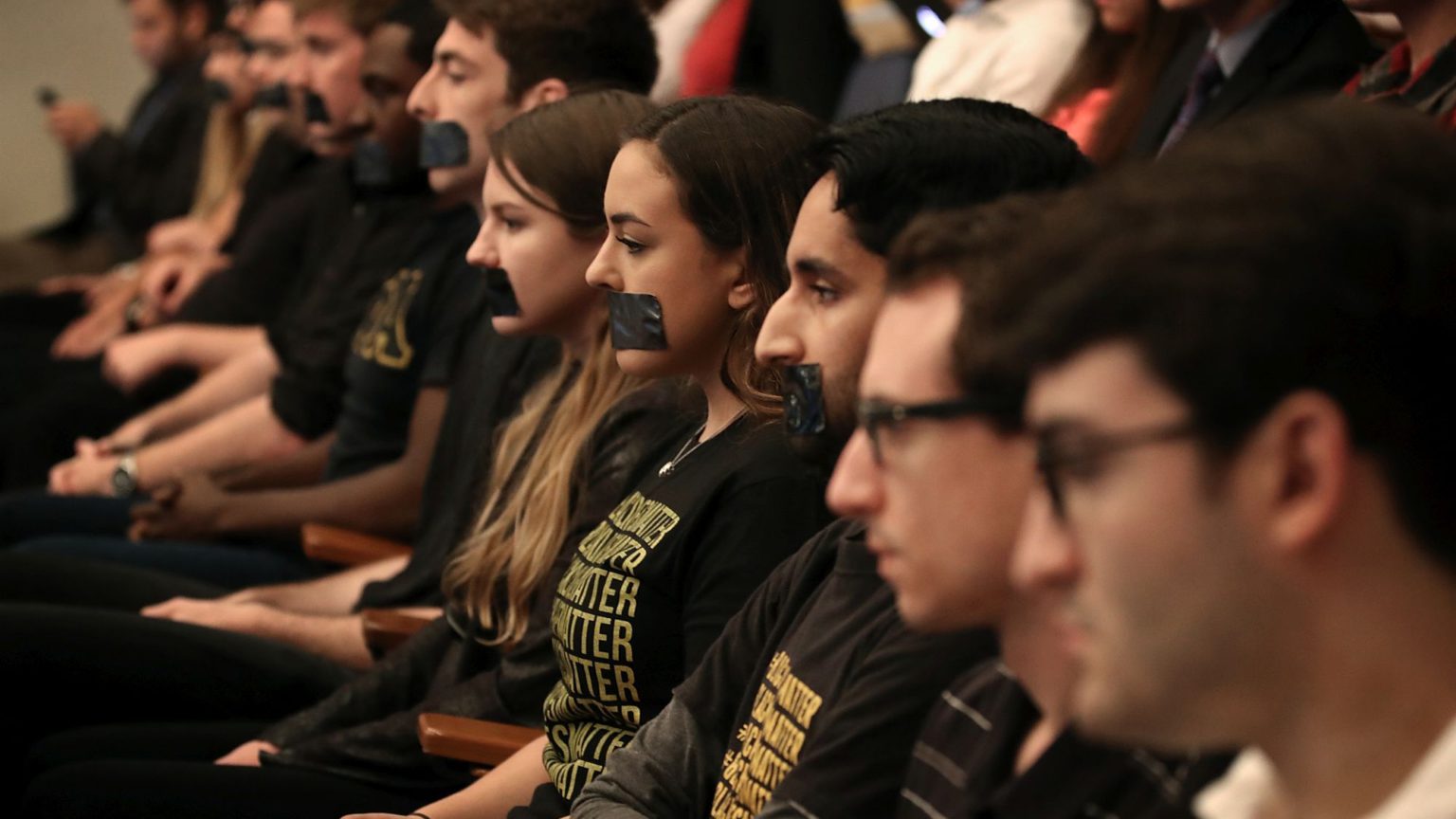 Colorado State University has produced an 'Inclusive Language Guide' for its employees. It advises against using 49 apparently problematic words and phrases. While many of the terms listed in the guide are commonly known to be outdated, such as the term 'coloured' to describe people of colour, it also includes a number of phrases that are less obviously offensive. Phrases like 'hip hip hooray', 'long time no see' and even the pronouns 'he' and 'she' are liable to cause offence, it says.
The guide was drawn up by Colorado State's 'inclusive communications taskforce' and was published earlier this year. It came to the media's attention recently when a draft version was leaked online. The draft version warned against using the word 'American'. It explained that the Americas encompass far more places than the US, and that using it in this way has the potential to erase other American cultures. It suggested using 'US citizen' or 'person from the US' instead. In the final version, this suggestion was deleted.
One phrase that has made the final cut is 'long time no see'. Instead, staff are advised to say, 'I haven't seen you in a long time'. Apparently, 'long time no see' was originally used to mock Native Americans, though few would make this association today.
Similarly, 'hip hip hooray' is apparently offensive. You have to delve quite far back into the phrase's (disputed) history to understand why. The 'Inclusive Language Guide' claims that 'hip hip hooray' comes from the German hep hep. This was what shepherds said when herding their sheep. However, the phrase became tainted by the Nazis. 'German citizens started using it as a rallying cry when they would hunt down the Jewish citizens who were living in the ghettos', according to the guide. The task force suggests that Colorado State staff should just say 'hooray' from now on. This etymology is heavily disputed by other academics, but perhaps we should delete 'hip hip' from our vocabulary just to be safe. Otherwise, we might become unwitting Nazi sympathisers.
Other words to avoid include 'he' or 'she'. These pronouns are deemed un-inclusive and disrespectful because, in the words of the inclusivity task force, they imply that 'gender is binary'. This 'fails to acknowledge that a person's biological sex does not match the gender they subjectively identify with'. 'They', 'them', 'theirs', 'ze' and 'hir' are all offered as acceptable alternatives.
What's more, even the relatively woke concept of 'preferred pronouns' is apparently problematic now. The 'preferrred' part needs to go because it 'suggests that gender identity is a choice'. Apparently, it is offensive to suggest that non-binary or gender non-conforming students are 'chosing' these pronouns or 'preferring' them over their 'true' pronouns. (Which sounds a lot like what they are doing.)
Once the guide caught the attention of the press, the university's chancellor clarified that there was no obligation to follow it. In a statement on Facebook, he says the guide was intended as a 'free resource' for those worried they might 'needlessly offend someone'. Staff members asked for the guide to be produced, he says. The chancellor says the university takes free speech seriously and sees no evidence of any 'chilling effect' caused by the guide.
But the existence of such a guide and the words it chooses to problematise clearly point to a free-speech problem. What does it say about the climate on campus if staff feel that they are likely to unwittingly offend people with harmless phrases? And why are university staff walking on eggshells when communicating with students or each other? When even new, woke ideas are deemed problematic, perhaps people have run out of things to be offended by.
Universities should help students communicate their ideas effectively – and argue back against ideas that they object to. Instead, they are shielding students from harmless phrases. It's time students stood up to this patronising attitude.
Aaron Gonzalez is a spiked intern and a student at University of the Arts London.
Picture by: Getty.
To enquire about republishing spiked's content, a right to reply or to request a correction, please contact the managing editor, Viv Regan.