How Boris and his cabinet broke the left
The response to Johnson's appointment of ethnic-minority ministers has been ugly and undignified.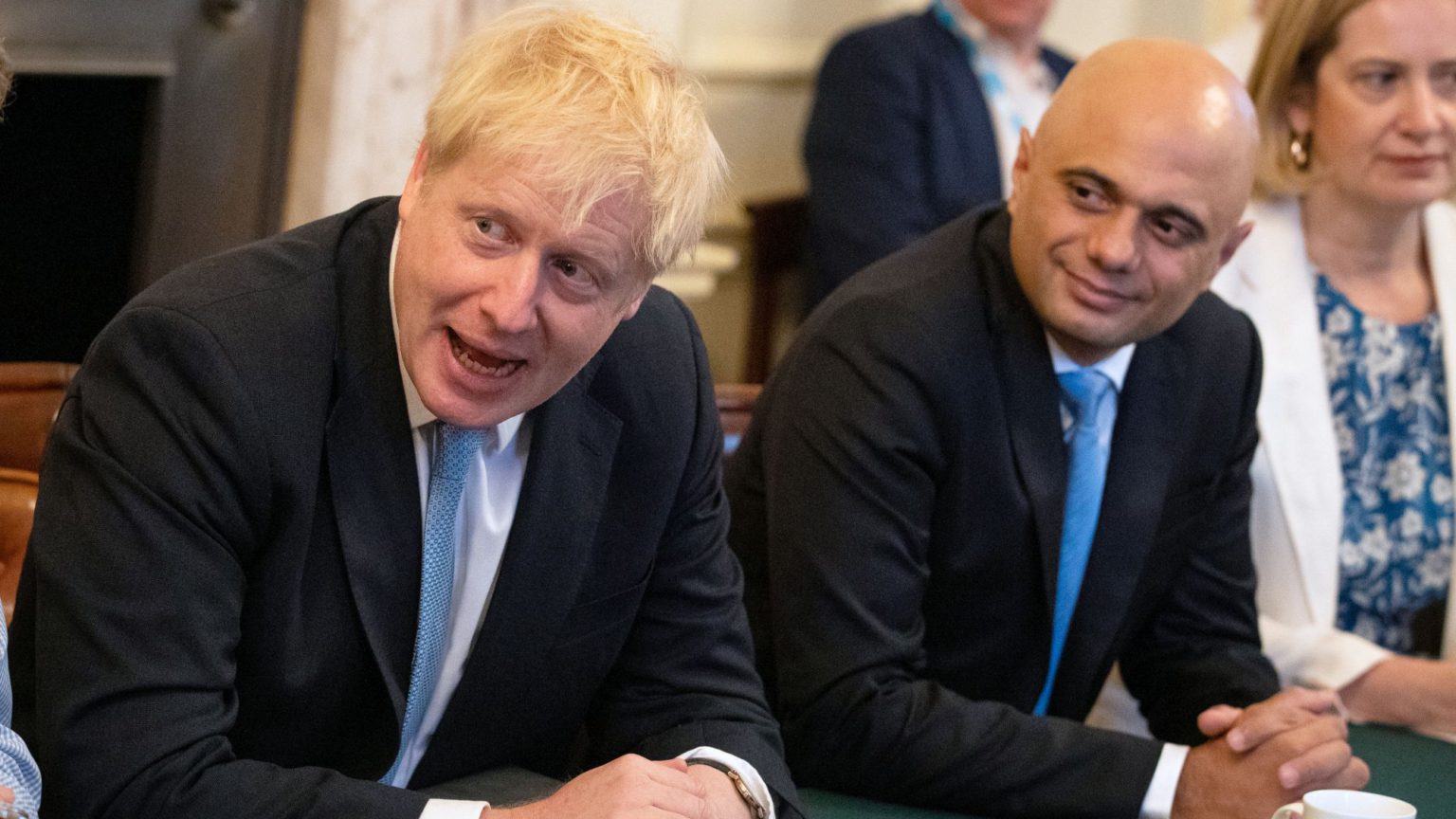 The left's reaction to Boris Johnson's first week in office, and to the appointment of his new cabinet, has been unhinged.
Since becoming PM, Johnson has been called a 'fascist' and has been accused of leading a 'far-right' administration. Calling Johnson a 'fascist' and labelling his new cabinet 'far-right' doesn't only trivialise the suffering of those who experienced the brutality of fascist regimes — it is also an odd way to describe a liberal Tory like Johnson. While fascist dictators of the past systematically oppressed and brutalised minority groups, Johnson has long supported an amnesty for long-term illegal immigrants and has just removed the government's cap on new migrant arrivals.
He has also handed two of the great offices of state to ethnic-minority ministers: Sajid Javid is now chancellor and Priti Patel is home secretary. Javid, of Pakistani-Muslim origin, and Patel, of Gujarati-Hindu stock, are part of a diverse cabinet which also includes Alok Sharma as international development secretary and Rishi Sunak as chief secretary to the treasury.
But this development was also greeted with rage. Had Johnson selected an all-white, all-male cabinet, he would have been absolutely hammered by the left. But his appointment of non-white cabinet members was also derided. It was dismissed by the likes of Kehinde Andrews, a commentator and professor of Black Studies at Birmingham City University, as 'window dressing'. According to Kerry-Anne Mendoza, editor-in-chief of the Canary, the black and Asian MPs serving in Johnson's cabinet are 'turncoats of colour'. By being Tories with non-white skin, they are legitimising 'oppression', she argues.
This is nothing but vile bigotry. Ethnic-minority conservatives are increasingly being subjected to slanderous attacks from the left. Instead of being congratulated for reaching the highest offices of state, the likes of Javid and Patel are derided as 'coconuts', 'bounties', 'turncoats of colour' and 'Uncle Toms'. They are accused of being traitorous upholders of 'white privilege'. One of the worst responses came from Cambridge academic Priyamvada Gopal. Gopal asserted that 'Asian Toryism' is primarily based on 'anti-blackness'. According to her, 'Asians have a good line in white supremacy'.
Following Johnson's rise, the left seems to be in complete meltdown. While many of these responses are so ridiculous as to be almost comical, we must not underestimate how divisive some of the language being used is. For an academic at one of our leading universities to attempt to drive a wedge between Asian Tories and black Brits, in such a shameless and careless manner, is not only embarrassing for British academia but also quite worrying for society at large. Besides, if 'Asian Toryism' is based on anything, it is a belief in economic self-sufficiency, a positive approach to integration and a deep love for family. It has nothing to do with 'anti-blackness' or racism of any kind.
Javid, born in Rochdale to working-class parents of Pakistani-Muslim origin, is the epitome of the self-made man. He attended a state comprehensive near Bristol before obtaining a degree from the University of Exeter. At the age of just 25, he rose to become vice president of Chase Manhattan Bank. He then worked at Deutsche Bank. He had to take a hefty pay cut to enter politics.
Javid's background is not too dissimilar to that of Munira Mirza, the new director of No10's policy unit. Born to working-class Pakistani migrants in Oldham, Mirza's career has spanned politics, academia, the media and the arts. Mirza is a vocal critic of the British model of multiculturalism for its championing of difference over cohesion. She has also called out misogynistic behaviour and patriarchal structures within migrant communities.
But for the left, it seems that ethnic-minority achievement is only worthy of celebration if it fits within the left's own agenda or narrative. If you are successful, non-white and have sympathy with either a left-wing or identitarian worldview, expect to be congratulated by the left. But if you hold different views, you can expect to receive a torrent of abuse.
There is another reason why the likes of Mirza, in particular, will be targeted by the more regressive sections of the left. It is because their personal life stories undermine the left's prevailing narrative of ethnic-minority victimhood. In their worldview, 'white privilege' is understood to be society's greatest scourge, standing in the way of socioeconomic progress for non-white people. But this grievance narrative is weakened by the success of people like Mirza.
For all of his many flaws, Johnson is a welcome break from the stale, lacklustre and uninspiring leadership we have recently had to endure as a country. The PM's confident, optimistic, inclusive brand of patriotism will go down well with many voters – including those who do not usually vote Conservative. In sharp contrast, the British left increasingly offers very little apart from divisive negativity and personal attacks against anyone who challenges the politics of grievance and victimhood. The left's divisive identity politics and hysteria could play right into Johnson's hands.
The wing of British politics which supposedly celebrates diversity is increasingly hostile towards diversity of thought. And our politics is much poorer for it.
Dr Rakib Ehsan is a spiked columnist and a research fellow at the Henry Jackson Society. Follow him on twitter: @rakibehsan
To enquire about republishing spiked's content, a right to reply or to request a correction, please contact the managing editor, Viv Regan.