Trump's high crimes and misdemeanours
If impeachment is the only way to hold our corrupt president to account, so be it.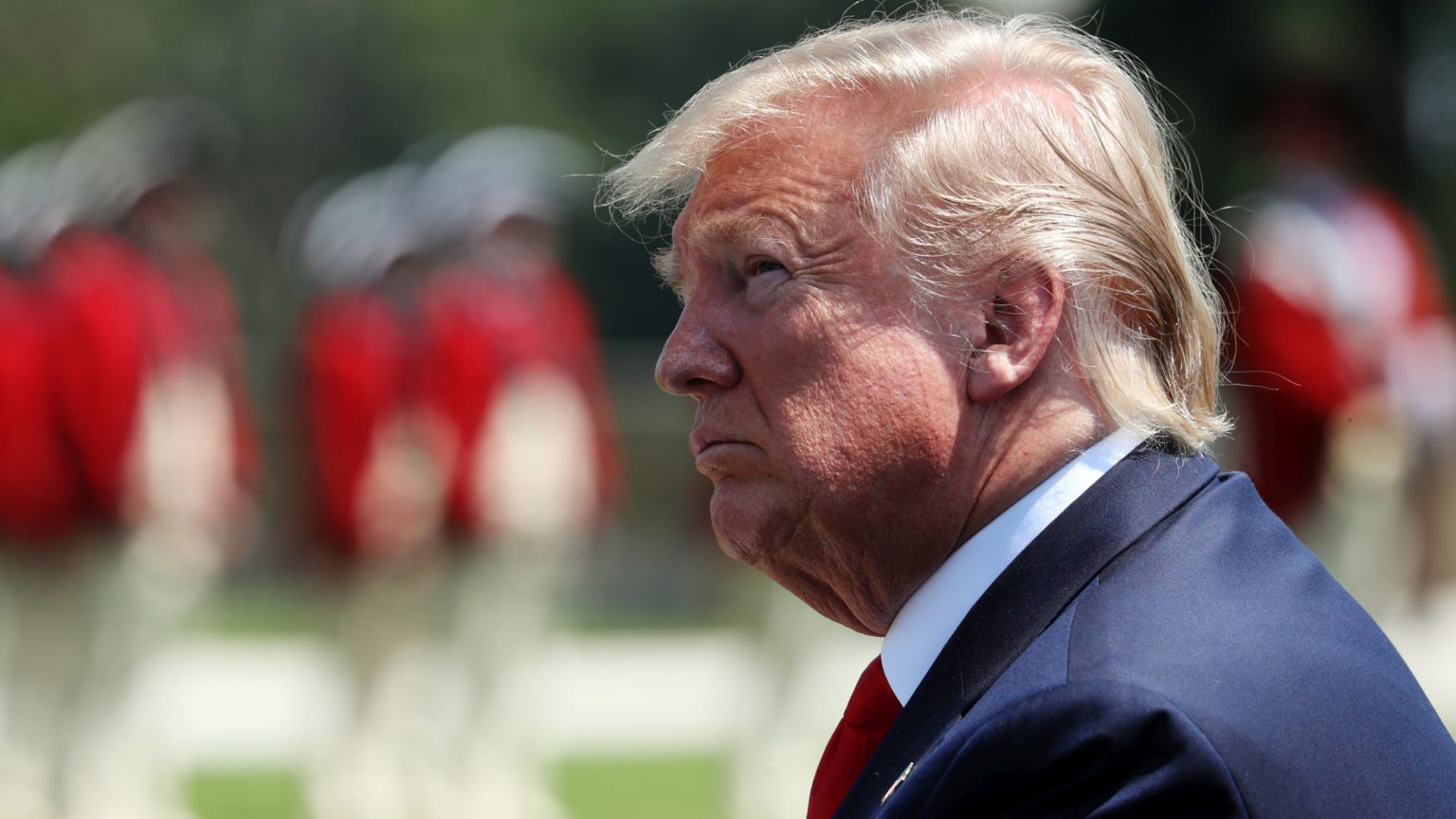 'Darker spirits' have been cavorting in the halls of Congress, the House chaplain, a Jesuit priest, intoned in an 18 July chamber prayer: 'In Your most holy name, I now cast out all spirits of darkness from this chamber; spirits not from You.'
Desperate times, desperate measures, but the exorcism failed. One week later, Republican Senate majority leader Mitch McConnell refused to allow bipartisan election security bills to reach the Senate floor for a vote. Why? As McConnell correctly stated, legislation aimed at safeguarding elections from foreign (or domestic) interference and requiring campaigns to report offers of help from foreign agents to the FBI would confer a 'political benefit' upon Democrats.
This is the state of our union. The Senate majority leader feels free to state openly and shamelessly that he chooses preserving Republican power over defending the integrity of our elections and protecting our democracy. He need not don even a pretense of patriotism. There is no real dispute about the fact that Russian operatives interfered in the 2016 election, on the side of Donald Trump, 'in sweeping and systematic fashion', the Mueller Report documented and Robert Mueller personally confirmed to Congress. His testimony was halting and its 'optics' were widely disparaged, but on the subject of election interference he was forceful and clear. Russians are preparing attacks on the 2020 election, 'as we sit here', Mueller testified, while other foreign actors are developing similar plans and capabilities. Or as a bipartisan Senate Intelligence Committee report found, Russia targeted election systems in all 50 states in 2016, in what is suspected to have been a reconnaissance mission, seeking out vulnerabilities for future attacks. Russia's cyber-activities pose a 'real and urgent threat', Republican Senate Intelligence Committee chair Richard Burr warned, to no avail. The president refuses to acknowledge the future threat or the previous, heavily documented Russian assistance he received in 2016, and the Senate majority leader is content to allow foreign interference so long as it aims to benefit Republicans.
Privately many Republicans in Congress are critical and wary of their ignorant, thuggish, autocratic president. Publicly they praise and pander to him in order to retain favour with the Republican base. Trump doesn't have to shoot someone in broad daylight on Fifth Avenue to demonstrate his cultish support, as he once assured us he could do without consequence. He has been shown to have welcomed Russian electoral interference in his behalf, to have lied about his business dealings with Russia during the 2016 campaign, when he hoped to build or brand a Trump Tower in Moscow, to have lied repeatedly about his efforts to obstruct the Mueller investigation and to have lied in written testimony to Mueller. Still Republican obeisance to him has not wavered.
Trump and his congressional acolytes respond to these damning facts mostly by ignoring them and distracting their voters with conspiracy fantasies, painting the always aggrieved president as the victim of an attempted 'deep state' coup. (You'd never know Republicans once tried impeaching Bill Clinton merely for lying about sex.) They respond to these facts by race-baiting virtually everyone and red-baiting Democrats, labelling them socialists or even communists in a callback to the 1950s. No matter that socialists are a tiny minority among Democrats, communists are non-existent, and the Republican party favours arguably socialist subsidies for its farming base, as well as generous corporate welfare programmes.
Republicans have helped Trump smash through the 'guardrails' and constitutional norms that were once supposed to contain him. 'I have the right to do whatever I want as president', he recently declared. Of course Trump doesn't have that right under the Constitution (which he has probably never read), but supine Republicans have given him that power – after lambasting Obama's exercises of executive authority. These days, believing in the health and resilience of American democracy or the patriotism of the president and his minions is like believing in the tooth fairy, or the House chaplain's attempted exorcism.
In relatively normal or less abnormal times, we could hope to vote the administration out of office, but given the documented vulnerabilities of our electoral systems and decreasing faith in their fairness, thanks partly to successful voter-suppression campaigns and false claims of voter fraud, that hope dims. An impeachment effort by the Democratic House may prove necessary and inevitable, even though it is bound to fail in the Republican Senate. Indeed, as some legal commentators have suggested, the House Judiciary Committee has effectively begun an impeachment inquiry by asking a federal court for access to grand jury testimony underlying the Mueller Report. The inquiry will be divisive, but no more so than the racially charged re-election campaign on which the president has already embarked. The impeachment process could at least draw attention to his high crimes and misdemeanors. It could, perhaps, restore some focus on the facts.
'Everyone is entitled to his own opinion, but not to his own facts.' Usually attributed to the late senator and presidential adviser Daniel Patrick Moynihan, this pithy statement of the obvious has never seemed more quaint.
Wendy Kaminer is an author, a lawyer and a former national board member of the American Civil Liberties Union.
Picture by: Getty.
To enquire about republishing spiked's content, a right to reply or to request a correction, please contact the managing editor, Viv Regan.