'The Electoral Commission thought I was an easy target'
Darren Grimes on how he was branded a criminal for campaigning for Leave.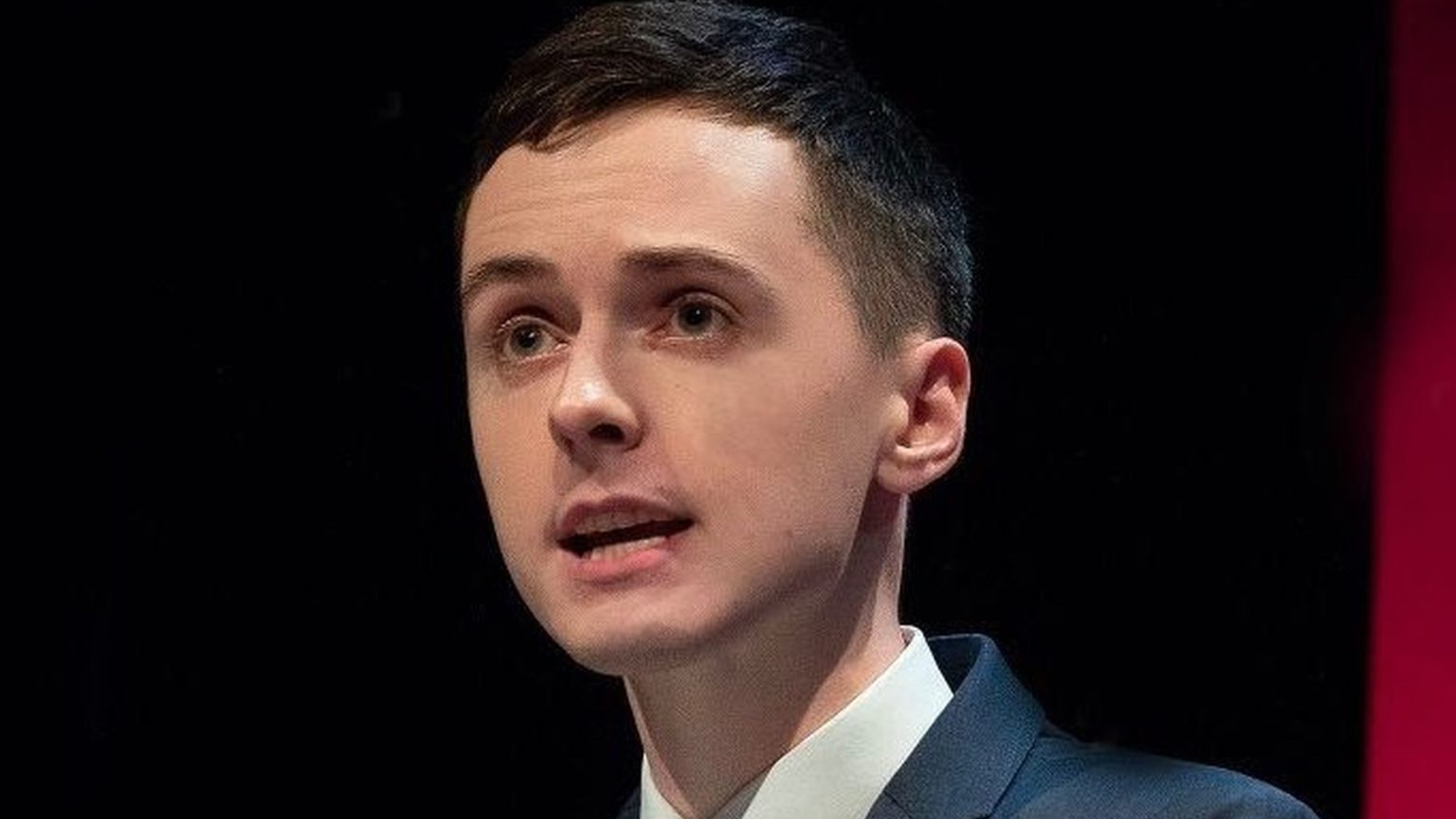 Ever since Leave won the referendum, those unhappy with the result have sought to delegitimise it. Brexit has been blamed on everything from Russian meddling to data mining. Some Remoaners have tried to label Brexit a 'criminal enterprise' and a product of electoral fraud.
One of their targets has been Darren Grimes, a young Brexit campaigner who set up BeLeave to fight the referendum. The Electoral Commission has made three attempts to investigate and fine Grimes, but last week he successfully quashed the charges in the court of appeal. spiked caught up with him after the verdict.
spiked: How did the accusations against you come about?
Darren Grimes: I set up BeLeave in December of 2015. We were doing things with digital and doing media appearances. Vote Leave made a donation to BeLeave, which the Electoral Commission said was permissible. It was totally permissible for the designated campaign to make donations to smaller campaigns. It wasn't until after the referendum, when Buzzfeed started sniffing around, that the Electoral Commission opened up an investigation. It was scary. I've never been under investigation for anything before.
It shut down the investigation quite quickly. But then in 2017, it opened a second investigation. And I thought the investigators just wanted to be sure. They were looking into whether VoteLeave basically managed BeLeave, which I will maintain until my dying day that it absolutely didn't.
After I was cleared the second time, Jolyon Maughan, a wealthy Remoaner QC, started a judicial review into the second investigation, asking why the Commission hadn't found me guilty of anything. He applied political pressure through the courts with this judicial review.
The Commission then opened a third investigation, basically kowtowing to pressure from wealthy Remainers. The investigators must have thought to themselves that they couldn't actually get me, they didn't have any concrete evidence, so all they could say in the end was that I'd ticked the wrong box on a form. So after two years, three investigations, they find that I've ticked the wrong box on a form that was filled out in early 2016. Finally, under pressure from Remain activists, they had something.
If you ask me, the Electoral Commission is supposed to be an independent body, the 'guardian of our democracy', but it has become the provisional wing of the Remain campaign. It's entirely unsustainable. This quango is judge, jury and executioner and it should not wield so much power for such a biased organisation.
spiked: How did the investigation affect you personally?
Grimes: It completely turned my life upside down. My mam started getting hounded by a newspaper – I won't tell you which one but you can probably guess. The saddest moment for me was when she said she was going to sell her house that she bought under right to buy – it's an ex-council house. My little brother has been hounded by the press, too. Journalists were saying things to them like 'You should talk to us, it will help Darren.' It was properly dodgy.
But it has not been easy at all. Every day I was getting emails and tweets that say things like 'I can't wait for you to be raped in prison'. And the reputational damage… I was offered a job by a publication that then rescinded the offer. The BBC said I was too controversial to invite on as well.
Then, I'm thinking I don't know how I'm going to pay for this legal challenge. Obviously, I will be eternally grateful to everyone who donated to the crowd-justice campaign that I set up. Otherwise, there's no way in hell I would have been able to fight this at all. So I thank God that I had any platform at all. 'Infamous Brexit criminal' is what the media called me. But it gave me a platform to crowdfund and fight the charges – and then win.
The Electoral Commission needed to be seen to be 'getting' the Leavers and I was an easy get-out. The people in charge probably thought, 'There's no way in hell he can afford to fight this. We can clobber him and it will be an easy win for us.' But, obviously, I'm made of stronger stuff than that. I used to be bullied and beaten at school. I'm not going to let some puffed-up quango call the shots.
spiked: What did the case come down to in the end?
Grimes: The judge said in court that, having read all the evidence, he could see some massive inconsistencies in the witness statements against me. And if he could see that these people were either playing fast and loose with the truth or couldn't get their facts right, then why couldn't the Electoral Commission see that? It heard what it wanted to hear.
There's a possibility that the Electoral Commission will appeal the decision. They have already spent half-a-million quid dragging me through the courts. And if they appeal, you're talking another few hundreds of thousands for that as well. It's a complete abuse of taxpayers' money to pursue a £20,000 fine like this. But there is a real possibility this will happen.
spiked: How do you feel about the people who falsely accused you of being a 'criminal'?
Grimes: Well, I've noticed a lot of them have started deleting their tweets and making apologies, which is interesting. There was a braying Twittermob. spiked writes about things like this so eloquently and so well. The mob was out to get me as soon as anything was said about me. All without looking at the facts, without asking me for my side of the story, without ever giving me a platform to be able to make my case for why this whole thing was always complete and utter anti-Brexit nonsense. There is a mob mentality against any politics that these people don't like. And what they can't stand more than anything is that they lost. That's what this is all about. That is what it has always been about.
But I've had the last laugh, haven't I? I just can't wait to move on with my life. I honestly feel like a massive weight has been lifted.
Darren Grimes was talking to Fraser Myers.
To enquire about republishing spiked's content, a right to reply or to request a correction, please contact the managing editor, Viv Regan.