Europe's unelected leader
Ursula von der Leyen's coronation is an insult to democracy.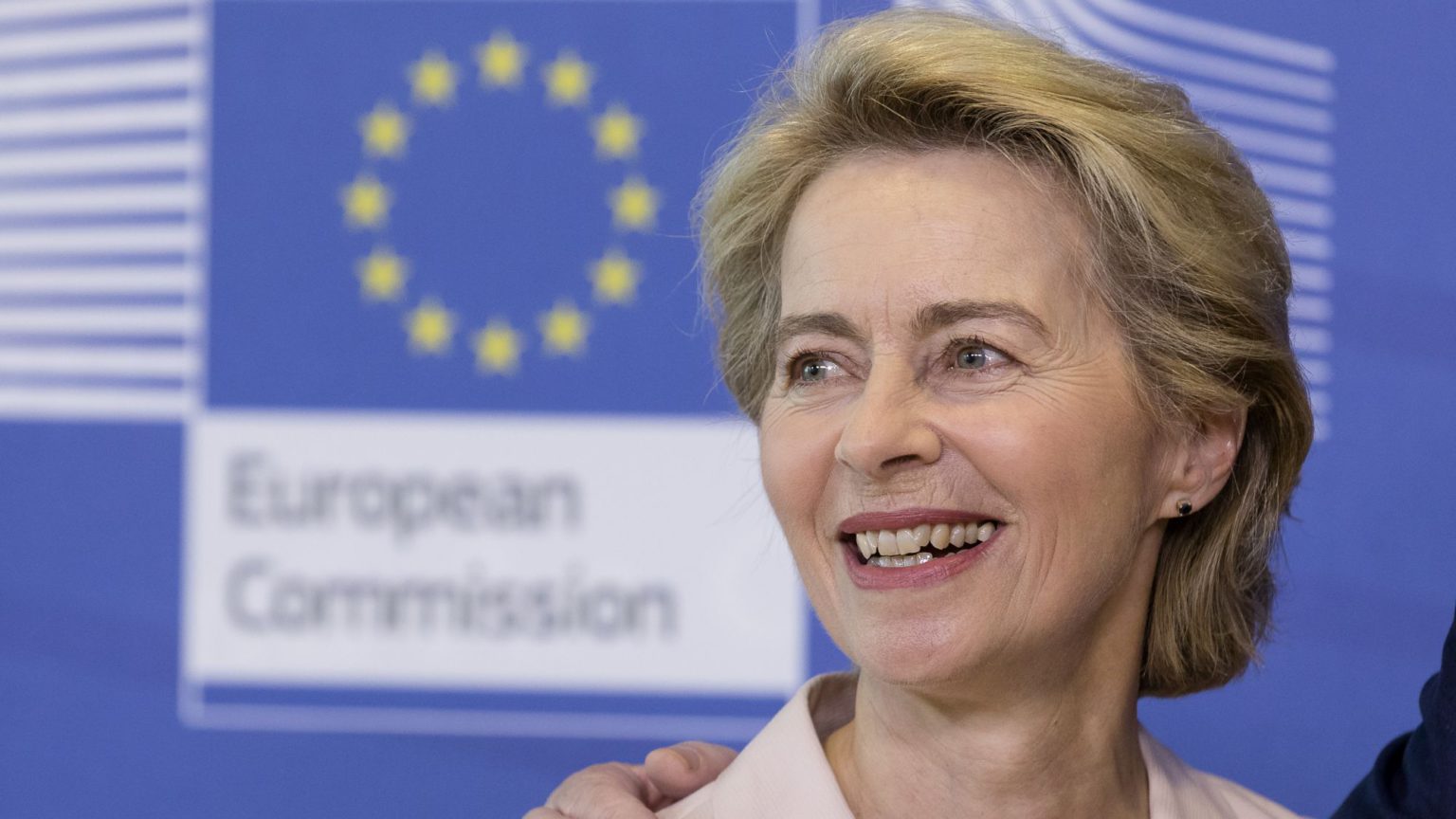 Ursula von der Leyen has been confirmed as the next president of the EU Commission, winning a vote in the European Parliament by 383 to 327.
But despite the involvement of MEPs, the process that put von der Leyen in place was nothing short of a coronation. MEPs were today presented with a single candidate and offered only the choice to accept or reject her in a secret ballot. Von der Leyen, a former defence minister in Angela Merkel's government, is among the most unpopular politicians in Germany. Fortunately for her, popularity is not an issue for unelected Eurocrats.
The EU elections held in May had no bearing on this result. As the elections were taking place, voters were led to believe that the EU Commission president would be decided by the so-called Spitzenkandidat (or lead-candidate) process, whereby the candidate leading the electoral bloc with the most parliamentary seats would be the favourite to head the Commission. Though you could be forgiven for missing it, candidates for each of the major groupings ran campaigns and even took part in TV debates.
But the Spitzenkandidat system was always a sham. Established in 2014, it was a feeble attempt to add some democratic gloss to the inevitable selection of Jean-Claude Juncker as Commission president. Legally, the European Council always retained the final say on who to nominate for the job. With the appointment of von der Leyen, the EU has abandoned any pretence of democratic influence over its governing structures.
Von der Leyen was nominated for the job six weeks after the elections took place. After around 50 hours of behind-closed-doors horsetrading, we the people learned that Germany's defence minister was going to take on the role. Since then, she has had just two weeks (and just one parliamentary speech) to persuade MEPs to back her 'programme' for the next five years of her rule. But her successful appointment was never really in doubt.
Von der Leyen's coronation is an important reminder that the EU is a democracy-free zone. The sooner this bureaucracy crumbles, the better.
To enquire about republishing spiked's content, a right to reply or to request a correction, please contact the managing editor, Viv Regan.