The case against anonymity in sex-crime cases
It is crucial that justice is done and seen to be done.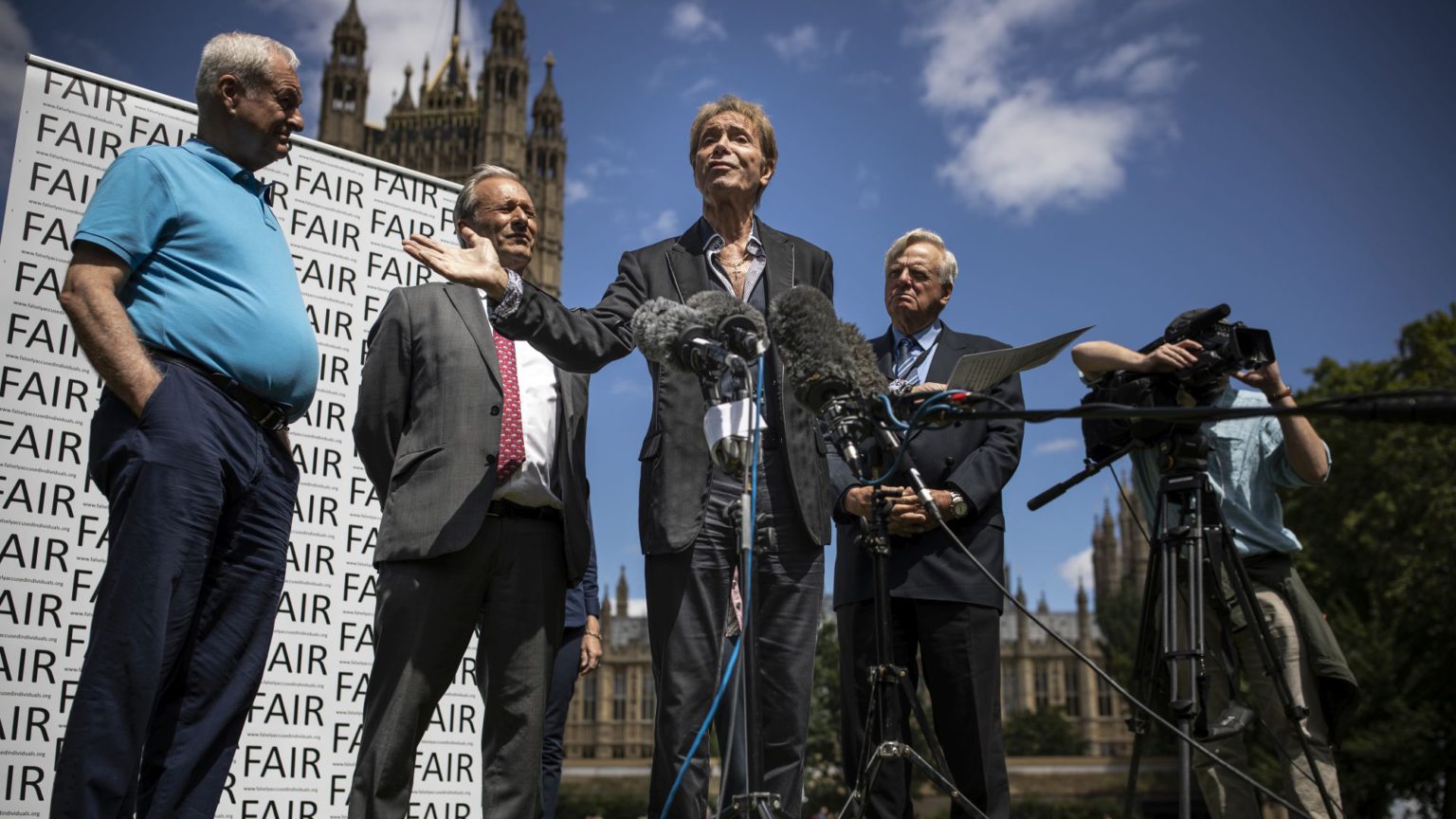 Paul Gambaccini and Cliff Richard renewed their calls this week for those accused, but not charged, with sexual offences to keep their anonymity. Richard called for a 'rebalancing of the legal system'. They have launched a parliamentary petition, which reached 10,000 signatures by Monday afternoon. Both Richard and Gambaccini were subjects of high-level investigations into historical sex abuse, but in the end neither had charges brought against them.
I have sympathy with Gambaccini and Richard. There is a very clear problem here. Complainants in sexual-offence cases have been afforded lifelong anonymity in certain cases, thanks to Section 1 of the Sexual Offences (Amendment) Act 1992. It is not right that a complainant can make an allegation under the protection of lifelong secrecy, while the defendant is submitted to a lengthy investigation in the full glare of the media. But there are good reasons for why anonymity is not the answer – for both parties.
Above all, it undermines open justice. Justice ought to be done and seen to be done, at every stage. Closing off any stage of a criminal case to public scrutiny creates a real risk for injustice. And if you allow greater anonymity into one part of the legal system it can be introduced elsewhere. Lawyers will say that open justice is always a qualified principle. We already allow for 'special measures' allowing witnesses in certain cases to be anonymised. There are a number of areas of our courts where anonymity is relatively routine, such as in the family courts. But this doesn't mean that extending anonymity further is a good thing.
There is also no reason why the rights of rape defendants should be protected to a greater extent than any other defendant facing serious criminal allegations. Perhaps these cases do carry more 'stigma' for defendants, but we are at risk here of undermining the very thing we seek to protect: the presumption of innocence. The suggestion that extending anonymity up until charge suggests that a defendant's rights should change once they are charged. There should be no difference between a defendant who has been charged and one who has not been. By drawing a line at the stage at which a defendant is charged with a particular offence, campaigners are actually undermining the idea that all defendants should be presumed innocent right up until a guilty verdict.
There are practical issues too. The fear of breaching any anonymity requirement will make the police less able to investigate allegations. There is an obvious risk that the Crown Prosecution Service will simply charge more people who are accused of sexual offences, even when the cases are weak, in the hope they will be supported by further corroborating evidence as a result of the defendant being named. The CPS has already come under fire for failing to charge enough defendants in these cases. Anonymity until charge would drive up the number of defendants charged on weak evidence.
Cliff Richard is right that the legal system needs rebalancing. It is not right to extend protections to complainants that are not extended to defendants. But the progressive solution to this issue would not be to extend anonymity to defendants in sex-offence cases, but to end it entirely.
Anonymity for complainants is justified on the basis that sexual crimes are apparently different to other crimes. They carry with them a certain stigma and shame, which means they should be treated differently. So goes the argument. No doubt that is true. But surely the answer is for society to recognise that there is no stigma or shame about being a complainant in these cases. Rape and sexual violence is not about sex. It is about force and power. Reporting an allegation like this should be no more shameful than reporting an assault or a robbery.
Of course anonymity lends some comfort to victims of sexual violence. But going to court is inevitably traumatic, whether you are anonymised or not. We should do everything we can to support women to ensure they get justice. But we should bring these allegations out into the open, rather than hiding them away.
By ending the stigma around reporting and prosecuting sexual violence, we could achieve a real 'rebalancing' of the system – one that affords equal protection to both the accuser and the accused.
Luke Gittos is a spiked columnist. His new book, Human Rights – Illusory Freedom: Why We Should Repeal the Human Rights Act, is published by Zero Books. Order it here.
Picture by: Getty.
To enquire about republishing spiked's content, a right to reply or to request a correction, please contact the managing editor, Viv Regan.