Christopher Booker: slayer of sacred cows
The Private Eye co-founder was among our fiercest critics of groupthink. RIP.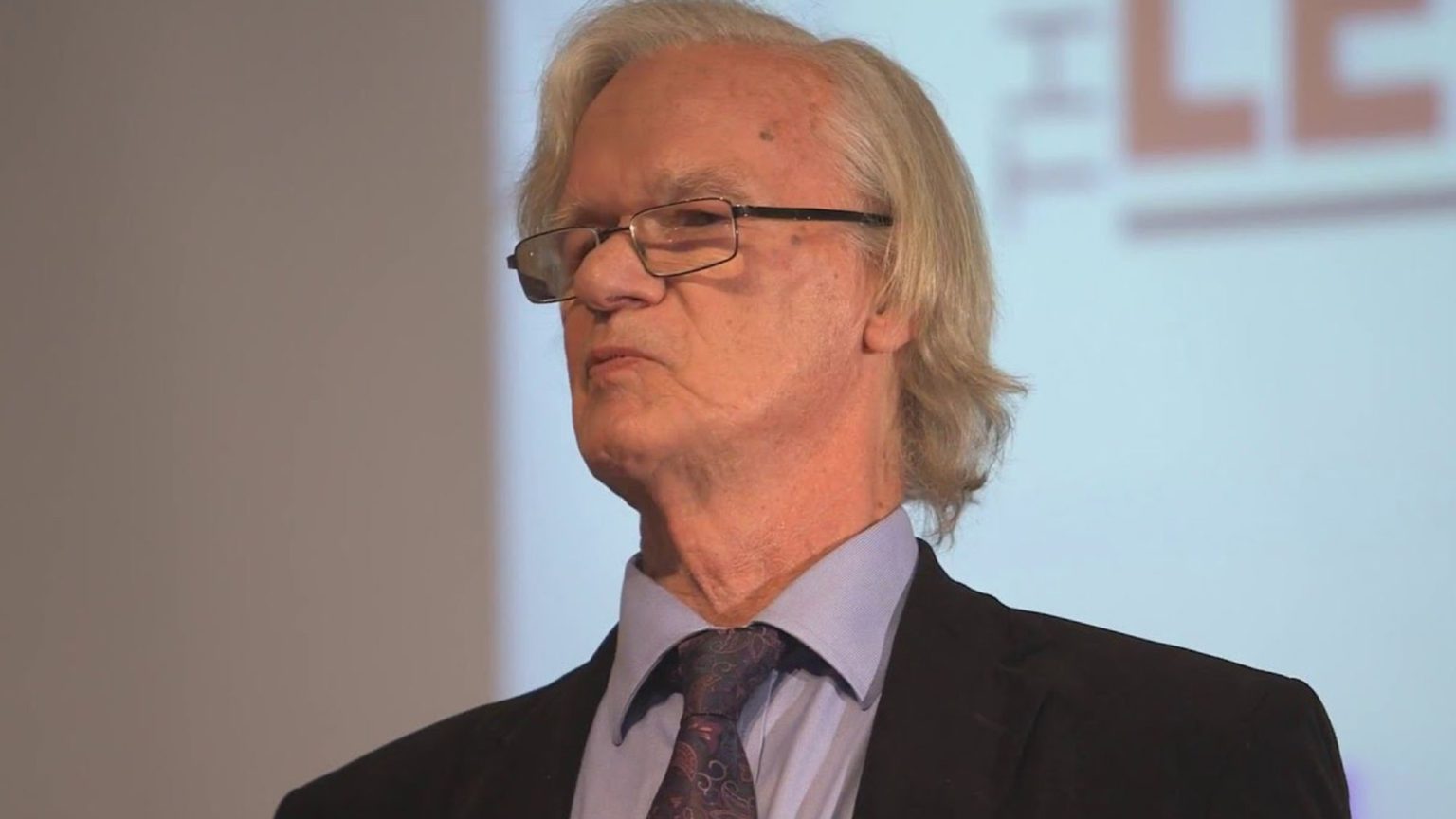 I was very saddened to hear this week that Christopher Booker – founding editor of Private Eye magazine, author and campaigning journalist – had died.
Booker was prodigious. He is known to literature students for The Seven Basic Plots, a seminal book on storytelling tropes. In the early 1960s, he wrote scripts for David Frost and the BBC late-night satirical reviews, including That Was The Week That Was, where he parodied everyone and everything.
Booker had an instinctive suspicion of groupthink. His articles and books meticulously punctured our collective delusions. He enjoyed satirising those who think they know best but simply echo received wisdom.
I was lucky enough to meet Booker once. We also talked many times over the phone and by email. Recently, Booker and I were trying to figure out why there is so much comedy being made today that considers itself to be satirical, but isn't funny. 'It's groupthink', he told me. 'How can you parody a viewpoint when you share it and actively promote it?… If everyone thinks the same, you can't see the alternative.' He was critical of the BBC for encouraging conformity and promoting a particular agenda. He even told me last year that Private Eye, in recent times, had become '95 per cent groupthink and devoid of satire'.
Booker was working on a new book (his 13th) when he died. It was to be wide-ranging exploration of groupthink across a range of issues, based on the work of psychologist Irving Janis. He wanted to apply the characteristics of groupthink Janis identified to everything from the current 'climate crisis' to more historical incidents of groupthink, from Galileo's punishment for defying the church's 'consensus' to McCarthyism.
We will never get to read the full book, but he made a start with a paper in 2018, which examined the role of groupthink on climate change. He had been writing for over a decade on the issue, questioning the notion that global warming is a looming crisis. In his 2009 book, The Real Global Warming Disaster, he charts how the once obscure theory of climate change came to dominate Western ideology.
For Booker, Hans Christian Andersen's The Emperor's New Clothes, offers the perfect description of groupthink:
'When the emperor parades through the streets in what he has been talked into imagining is a dazzling new suit, all his deferential subjects acclaim it as handsome beyond compare. Only the little boy points out that the emperor is not wearing any clothes at all, and is stark naked. And, of course, those caught up in the "consensus" all viciously turn on him for pointing out the truth.'
The world is full of emperors. And it is up to all of us to check that they are fully clothed.
Booker's columns in the Sunday Telegraph consisted of meticulously researched challenges to the prevailing consensus. In recent years, he questioned received wisdom about the causes of the Grenfell Tower fire. Booker was also Eurosceptic. The Great Deception: Can the European Union Survive?, co-written with Richard North, is a stand-out work on the subject.
Booker's son lived in India, and he regularly visited him there. There he saw the rapid improvements resulting from economic development and a more rational and pragmatic approach to life. The stoicism and optimism he encountered in India jarred with the irrationality and thoughtless groupthink that he saw as so prevalent in the West. He became convinced that the future for humanity lay in Asia.
There is certainly no 'consensus' on Christopher Booker's challenging work. But that is just what he would have wanted. Many of us will miss him greatly.
Andy Shaw is co-founder of Comedy Unleashed and a regular contributor to Spectator Life.
To enquire about republishing spiked's content, a right to reply or to request a correction, please contact the managing editor, Viv Regan.