San Fran's idiotic war on e-cigs
The only beneficiaries of a ban on vaping will be tobacco companies.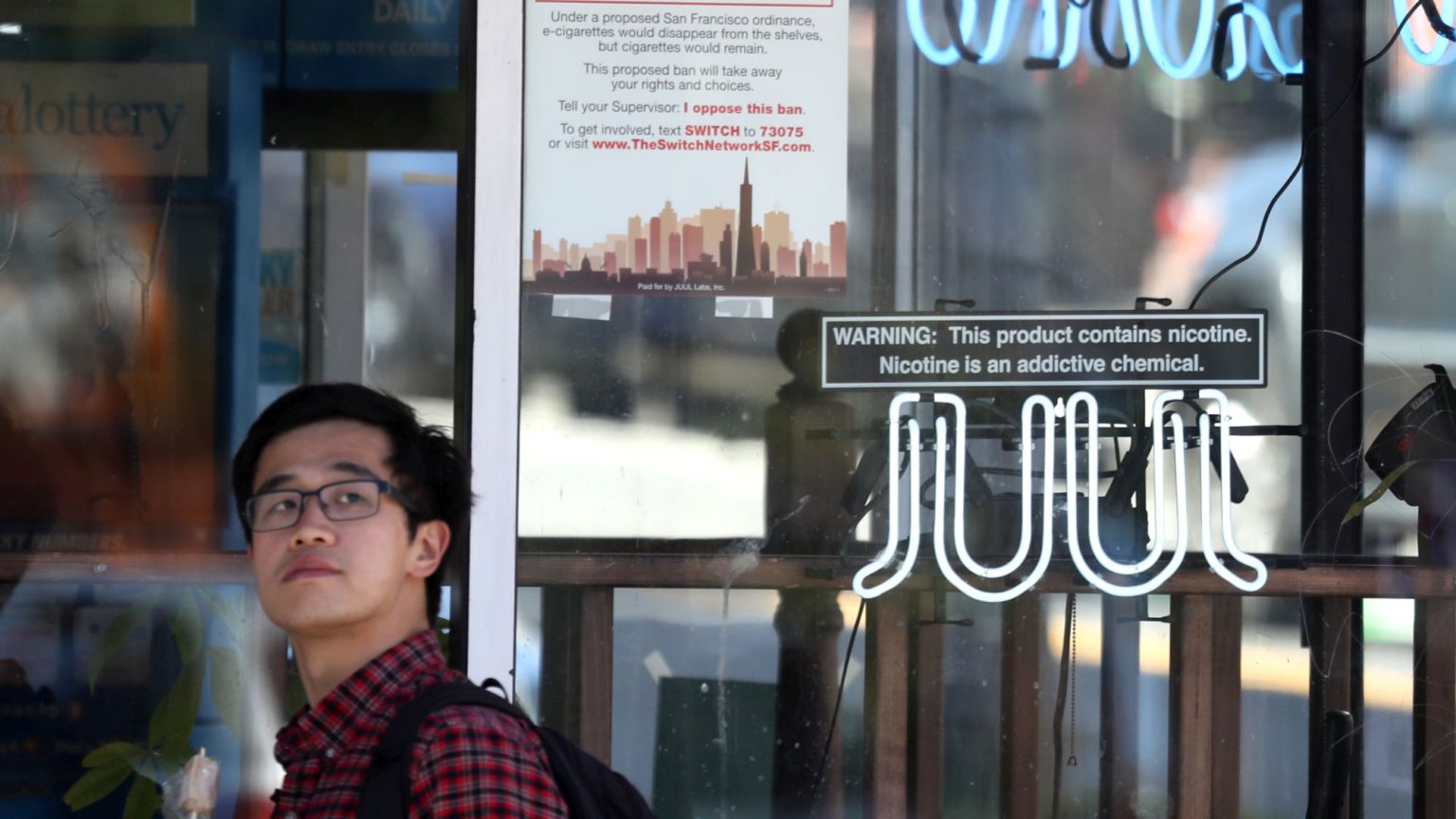 On Tuesday, San Francisco became the first city in the US to ban the sale of e-cigarettes within its jurisdiction. According to San Francisco's Board of Supervisors, the law will ban all e-cigs that have not already received pre-market approval by the Food and Drug Administration. Supporters of the ban argue that it will promote public health, but it is likely that it will actually result in an increase in the use of traditional cigarettes.
Over the past few years, e-cigs have become increasingly popular. Since the first e-cig devices were released in 2004, an estimated 10.8million Americans have started vaping. But as e-cig use has become more widespread, so lawmakers, interest groups and industry titans have increasingly started lobbying for tighter regulations. Last year, New Jersey imposed a tax on liquid nicotine (which is used in e-cig devices), and just this month, Massachusetts and Ohio began considering their own taxes on vaping.
However, San Francisco, famed for its progressive liberalism, is the first jurisdiction to go as far as prohibiting the sale of e-cigs entirely. This is ironic given Juul, one of the leading players in the e-cig industry, is headquartered in San Francisco.
E-cigs are not a cool new fad intended to lure young people into nicotine addiction. On the contrary, they provide a way for many to quit smoking, supplying the nicotine that smokers crave, minus the health risks. Indeed, a report issued by the Royal College of Physicians in the UK found that vaping was 95 per cent less dangerous than smoking traditional cigarettes, and even helped people quit smoking altogether.
Whether the citizens of San Francisco will appreciate the e-cig ban remains to be seen. But Big Tobacco certainly will, given it has been struggling to compete with its health-conscious rival.
Without access to e-cigs, it seems probable that many people will return to traditional cigarettes to get their nicotine fix. This may be why large tobacco companies have been so active behind the scenes, pushing the FDA to regulate e-cigs further. As political commentator George Will writes in the Washington Post, tobacco companies have become the bootleggers to the anti-smoking coalition's baptists.
While San Francisco takes a hard-nosed stand against e-cigarettes, not all policymakers are as opposed to vaping. In the UK, government officials are telling the opposite story, with Public Health England (PHE) promoting e-cigs as an effective alternative to smoking. John Newton, a PHE director, has decried the fearmongering tactics used to discourage smokers from making the switch. The NHS has even offered a tool to help smokers make the switch to e-cigs.
San Francisco officials should take a leaf out of the UK's book on public health, and reconsider their priorities. Through this ban, San Francisco is pushing smokers back into the arms of large tobacco companies, and preventing them from taking control of their own health. Hopefully, in the very near future, the ban will go up in smoke.
Elise Amez-Droz is a Young Voices contributor and a healthcare policy associate in the Washington DC metro area.
Trace Mitchell is a research assistant at the Liberty & Law Center and a JD candidate at George Mason University, Antonin Scalia Law School.
To enquire about republishing spiked's content, a right to reply or to request a correction, please contact the managing editor, Viv Regan.