Boris is right about sin taxes
The sugar tax is illiberal, regressive and doesn't work.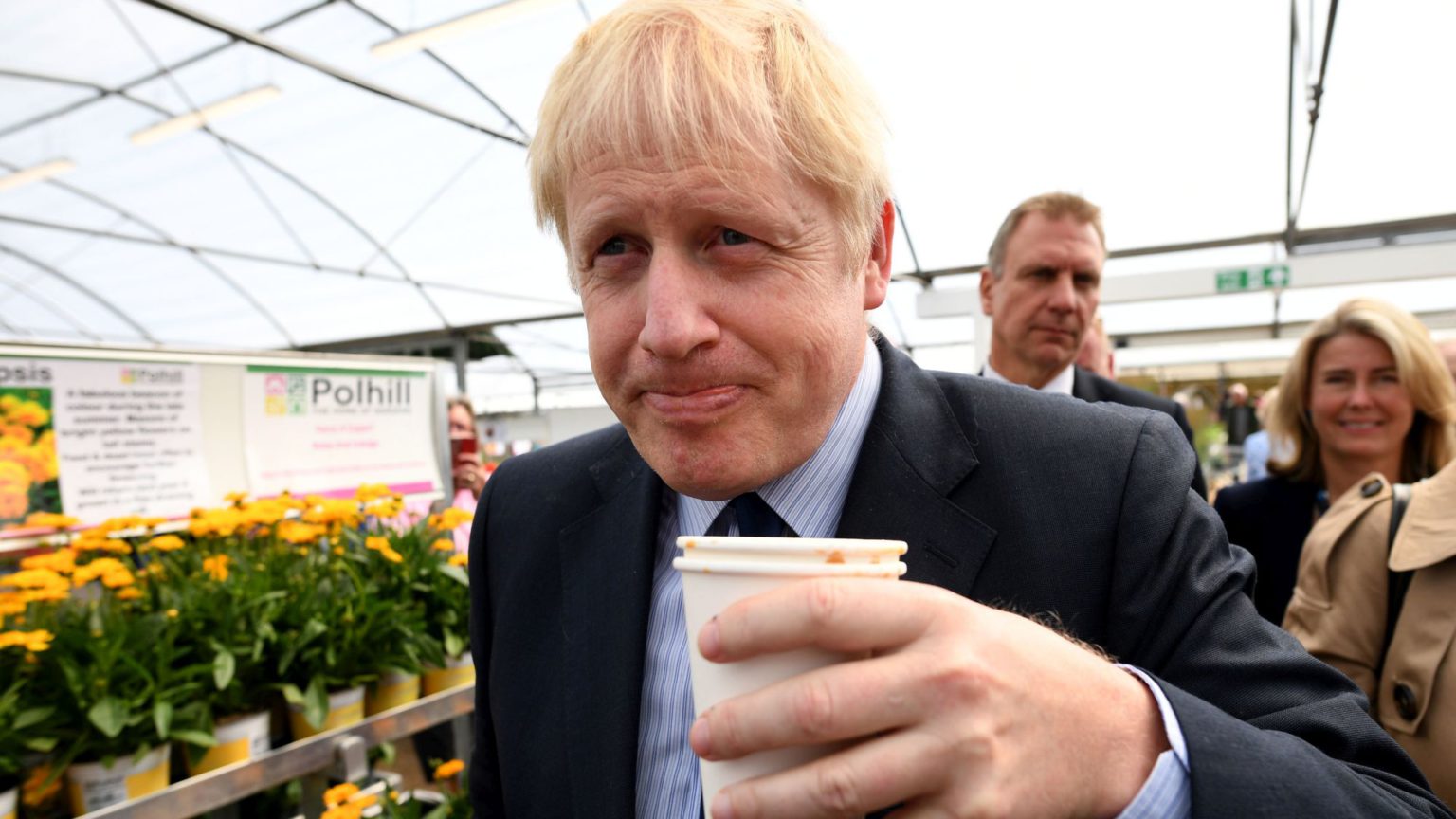 Boris Johnson has said he is 'seriously considering' a sugary drinks tax. Okay, he said that in October 2015, when he was mayor of London. And to be fair to him, he did implement the idea at the café at London's City Hall in early 2016. He's clearly a man of principle who doesn't just say any old nonsense to please whatever crowd he happens to be speaking to.
Oh no, that's not right.
Fast forward to the current Conservative leadership campaign and Bozza has left a bitter taste in the mouths of health campaigners by pledging to review the current sugary drinks levy, introduced in April last year, and other 'sin taxes' to see if they are actually effective. He said he wanted proof that taxes on sugar 'actually stop people from being so fat', adding: 'We have got to deal with obesity, but we have got to do it in a way that is evidence-based.' Given that his rival, Jeremy Hunt, has supported extending the sugary drinks levy to milk-based drinks that are currently excluded from it, Johnson's latest pronouncement puts him on the side of the nanny-state haters.
But does it really? Johnson has a track record of flip-flopping on policies and statements as the political winds change. His first move as mayor of London was to ban boozing on London's public transport, hardly the action of a lifestyle liberal. So even if he does follow through on some kind of proper review, it is far from assured that the result will be a reversal of the illiberal sin taxes and other policies enacted in the past few years by both Labour and Conservative governments.
What is more interesting is the reaction to Johnson's comments. Steve Brine, who was a junior minister in the Department of Health when the policy was introduced, called it 'dog-whistle politics dressed up as something thinking. It is the exact opposite.' Camilla Cavendish, a Times columnist and former policy chief for David Cameron, provided a succinct statement of the patrician thinking behind such policies: 'Boris is talking about not clobbering people on lower incomes, but actually I think that tax is one way to help people just drink better.'
Surely we, as individuals, are the best people to decide what we should eat or drink? It seems that for public-health crusaders, it is government, informed by so-called experts (ie, lobbyists), who should fashion the 'choice environment' on our behalf – leading to taxes, restrictions and even outright bans.
Others have gone further. Labour's deputy leader, Tom Watson – famous for losing a lot of weight through diet and exercise and infamous for his conspiracy theories – accused Johnson of 'pandering to the regressive right' and siding 'with big sugar over ordinary families'. But it was the conspiracy-finder general herself, Observer columnist Carole Cadwalladr, who went furthest, declaring on Twitter: 'Ok, so shall we play What Bung Did He Take?? Boris Johnson's sudden sugar conversion is truly the political whodunnit we deserve. Which lobbyist does he owe? Whose favour is he currying? So many suspects! There's nothing more Brexity than Big Sugar…' In our era of who-pays-the-piper politics, it seems no one can just have a policy because it makes sense – it must have been bought and paid for by shadowy forces.
One wonders why proponents of sugar taxes are so alarmed. They claim that the sugary drinks tax has been an enormous success. It is indeed true that most manufacturers have changed the recipes of their drinks to avoid the tax, swapping much of the sugar for artificial sweeteners. Only Coca-Cola and Pepsi have held out, refusing to tamper with the recipes of their most popular drinks, but even they now only seem to promote their sugar-free drinks.
But on the other hand, in terms of seeing a change in people's waistlines, the policy is likely to be a failure. Hardcore fans of sugary drinks will just pay the extra or find substitutes. Even then, because sugary drinks actually only make up a small fraction of overall calorie intake, any impact on obesity rates is likely to be trivial. The one clear effect of the policy has been to deprive fans of Irn-Bru, Lucozade and other drinks of the option to drink a full-sugar version. It is also very likely to cost some poorer people a bigger chunk of their precious income. The sugary-drinks tax is a regressive measure that hits everyone the same, regardless of their ability to pay. Extending such a regressive policy, that has not been shown to meet its own health goals, to other kinds of drinks seems premature, to say the least.
In fact, Johnson's proposal should be welcomed by everyone. Let's set out the aim of policies clearly and then review their effectiveness against those stated aims after a reasonable period. If the policy doesn't clearly work, especially when it is as illiberal as a food tax, it should be scrapped. If the sugary-drinks tax is so brilliant, it should sail through such a review with flying colours. Perhaps campaigners are really worried that their ongoing attempts to nationalise our lifestyles will fall foul of the evidence.
Not that anyone opposed to nanny-state policies should hold their breath waiting for a bonfire of puritanical policies. The reality is that such policies get introduced, largely fail in achieving their claimed goals, and the bandwagon moves on to the next Big Idea, leaving the detritus of failed policies and the climate of illiberal interference in our lives untouched. If Johnson were really serious about a hard-headed review of these lifestyle interventions – and had the political cojones to scrap them all – that would be wonderful. But when it comes to sugar taxes, there's much more chance he'll do sweet FA.
Rob Lyons is science and technology director at the Academy of Ideas and a spiked columnist.
To enquire about republishing spiked's content, a right to reply or to request a correction, please contact the managing editor, Viv Regan.