Who's afraid of stop-and-search?
Knife crime isn't a 'public health' matter – it's a police matter.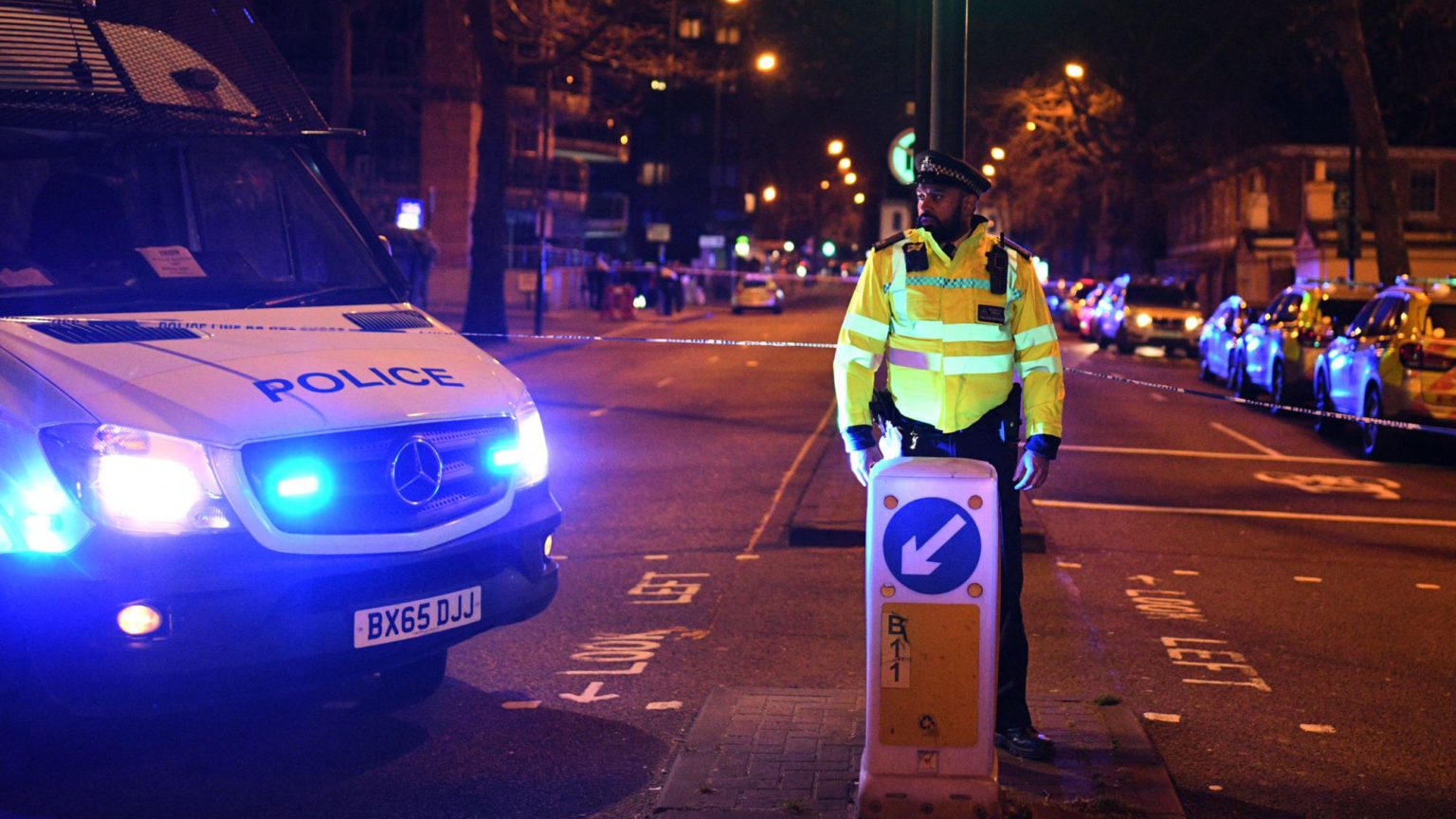 It was outgoing prime minister Theresa May who, as home secretary in 2014, made the decision to reduce the use of stop-and-search. 'It is unfair, especially to young, black men', she said. 'It is bad for public confidence in the police.' A new code of practice with the threat of disciplinary proceedings was introduced, 'unconscious-bias awareness' training insisted upon, and there was a limiting of so-called 'no suspicion' powers. 'If the numbers do not come down', she warned the nation's police forces, 'the government will return with primary legislation'.
The numbers did come down. There were 1.5million searches across England and Wales in 2008/09. By 2016/17 this had fallen to 304,000, the lowest since records began. But knife crime, which was dipping in the first half of the decade, went up. It began to rise sharply from 2015 on. There were 285 homicides with a knife or sharp instrument in 2017/18 – the highest since records began. Public concern about crime has also risen, competing only with concern about the health service and the economy for second place after Brexit in the national consciousness.
In recent days, there has been a protest in Islington in London following a stabbing. Teachers at a Birmingham school are on strike following knife threats from pupils and lack of support from bosses in confronting poor behaviour. Figures from the Office for National Statistics (ONS) show increasing numbers of people leaving London, reported a little excitedly as an 'exodus'. According to Christopher Snowdon, head of lifestyle economics at the Institute of Economic Affairs (and spiked contributor), people are leaving partly 'to get away from the stabbings'.
So what has been the response of the authorities to this apparent upswing in violent crime? They have adopted what is called a public-health approach. The London mayor's Violence Reduction Unit, launched last year, brings together 'specialists in health, police and local government' with the aim of 'supporting the vulnerable at an early stage and giving young Londoners better life opportunities'. The government, too, in its Serious Violence Strategy, describes early intervention and prevention as being 'at the heart of [the] approach to tackling serious violence'.
Advocated by the World Health Organisation and popularised by its claimed success in Glasgow, public-health advocates boast about how they are tackling the 'root causes' of knife crime. But the wholesale adoption of this off-the-shelf policy is indicative only of the cluelessness in government and in City Hall. London mayor Sadiq Khan has been criticised for his handling of knife crime by everyone from President Trump to Liam Gallagher, who bluntly suggests the only thing London is 'open' for is knife crime. Khan vaguely cites 'poverty, social alienation, mental ill-health and a lack of opportunity' as having something to do with the outbreak of serious violence in his city. What he doesn't explain is why any of these things should provoke one young person to stick a lethal object into another.
The proposed public-health duty on teachers, nurses, social workers and others, to have 'due regard to the prevention and tackling of serious violence', is objectionable. Quite apart from the serious consequences for the liberties of those on the receiving end, imposing such a duty on public servants with respect to knife crime or anything else can only distract them from fulfilling their actual roles, thereby undermining their relationships with the communities they are supposed to serve. And yet the illiberalism implicit in the public-health approach of policing people's behaviour is in stark contrast to the marked reluctance of the authorities (for want of a better word) to police the streets.
At a youth-violence summit in Downing Street, the prime minister explained that 'we cannot simply arrest ourselves out of this problem'. Indeed, the causes of knife crime are likely deep-rooted in our society, our culture and in affected communities – with commentators blaming everything from austerity and materialism to family dysfunction and community breakdown. But it is police officers, not youth workers, GPs or civil servants, who are ultimately responsible for tackling the growing incidence of knife crime.
Stop-and-search, used correctly – not politically correctly – is surely more effective than any of the initiatives currently being touted as part of the government's or the mayor's public-health strategies. The ramping up of these powers in the worst-affected areas has resulted in searches in the capital going up from 1,836 in 2017/18 to 9,599 in 2018/19. Figures released last month show the numbers killed have fallen by a quarter, and stabbings of under-25s resulting in injury by 15 per cent. Commissioner Cressida Dick puts this down at least partly to a 30 per cent increase in stop-and-search, although other violent crimes, including acid attacks and moped-enabled crimes, have also fallen.
So for all the cod-sociology of commentators, and medical modelling of policymakers, the recent spike in knife crime may, as a consequence of a more old-fashioned approach to policing, have already peaked. Time will tell.
The signs are promising. But if the violence is an expression of the same nihilism that was a feature of the English riots of 2011, then it is unlikely to go away anytime soon. One resident asked to comment following a recent stabbing in Stratford, east London, told the Guardian: 'I see the police and they're doing all they can, but they can't control the young people.'
Has there been a breakdown of authority in society? Certainly the state, not least in its therapeutic interventions in so-called troubled families, and in its public-health response to violent crime, risks undermining parents' authority. And parents have come in for criticism – not least from the mayor insisting that they stop their children leaving the house with a knife. This accusation – not in itself unreasonable – was angrily rejected as another example of the mayor offloading officialdom's responsibilities on to affected communities.
The mayor's knife-crime strategy is all about building resilience, providing 'positive alternatives', addressing mental-health issues, exploitation, and the adverse childhood experiences (ACEs) that those affected by knife crime are said to experience. It is striking that among the traumatised and exploited, little, if any, distinction is made between offenders and victims. Do policymakers' assumptions about the supposed vulnerability even of those carrying out murderous knife attacks on their peers effectively absolve young people of responsibility for their actions? By adopting the neutral, judgement-free, even scientific-sounding language of the new public-health outlook, policymakers implicitly reject the making of moral judgements.
Whatever the complex of factors behind the recent rise in knife crime, is it any wonder that some young people are so apparently adrift?
Dave Clements is a writer, adviser to local government and founder of the Academy of Ideas Social Policy Forum.
To enquire about republishing spiked's content, a right to reply or to request a correction, please contact the managing editor, Viv Regan.