You really will want this
Kristen Roupenian's collection of short stories is chilling and brilliant.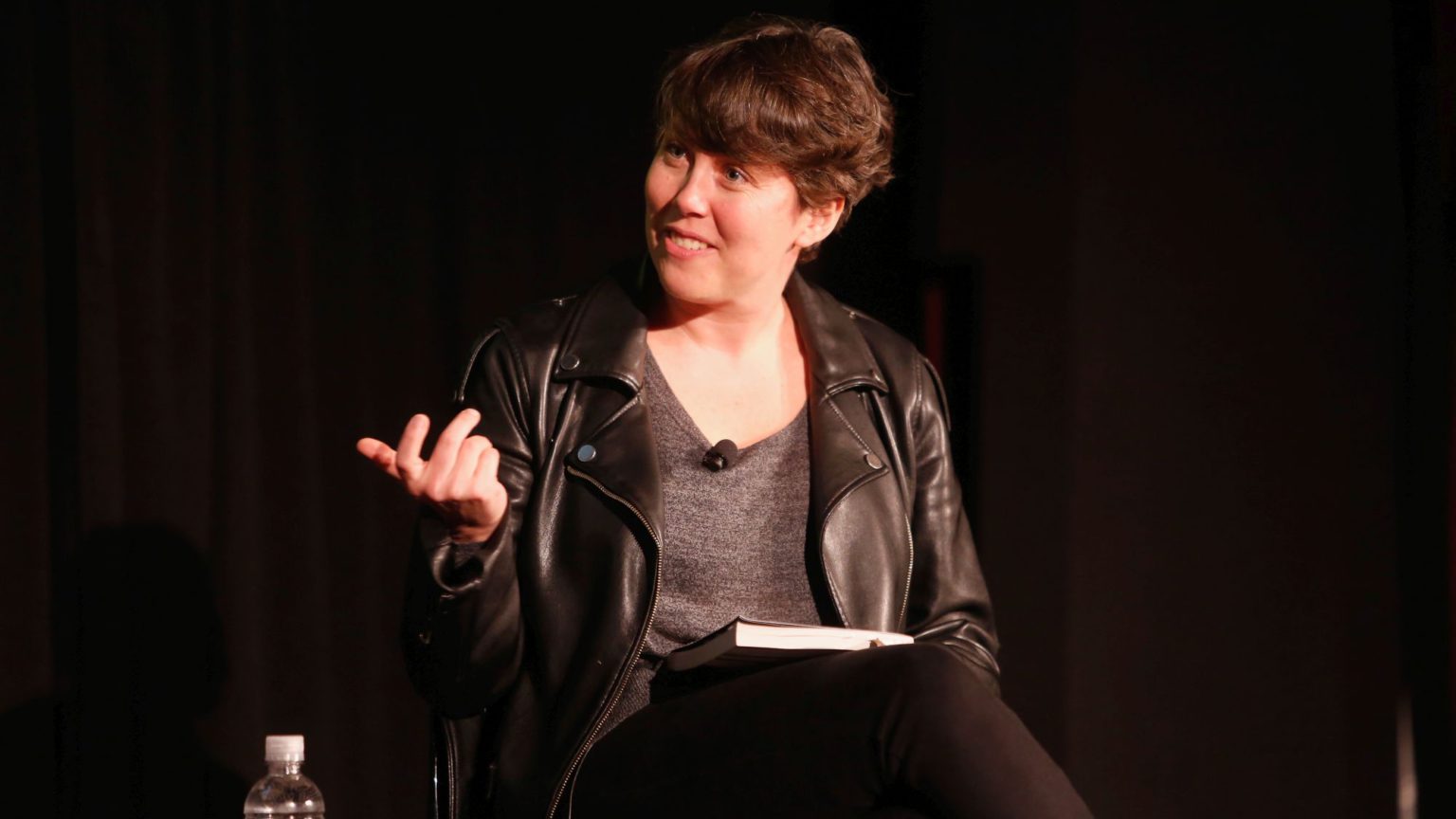 You might not have heard of Kristen Roupenian, but you will have heard of 'Cat Person', her short story, which was widely praised when it was published in the New Yorker in December 2017. Following its success, Roupenian signed a lucrative book deal and released her first collection of short stories, You Know You Want This – this time purposefully remaining elusive, with no mention of her name on the front or back cover.
You Know You Want This is an alarming but compelling book. Roupenian's short stories, weaving together science fiction, confession and fantasy, are like infections spreading across the senses, blocking out everything except the compulsion to read on. This is intentional – in a follow-up article for the New Yorker, Roupenian writes that her desire as a writer is to take over: 'I've wormed my way inside your head (hi!) and briefly taken over your mind.' In fact, one of the best in the collection, 'The Matchbox Sign', details the spread of what is initially thought of as a psychosomatic infection. Like the opening sequence of David Lynch's Blue Velvet, the surface of Roupenian's stories often hide a writhing, shudder-inducing infestation, much like the 'thousand swarming hatchlings' of 'The Matchbox Sign' itself.
But not all of You Know You Want This is so blatant about the maggoty horror beneath. Her fourth story, 'The Night Runner', follows Aaron, a young, naive American aid worker in Tanzania. He is having a tough time teaching his class, whose members have taken it upon themselves to meow at him constantly (it seems Roupenian has a thing for cats). This escalates until Aaron is visited by the 'nightrunner', a superstitious character who runs around at night, naked, defecating on people's doorsteps as an act of rebellion. It is a weird and wonderful tale, tracing Aaron's realisation that he is simply another do-gooding white guy, who thought he would be seen as a saviour only to find he is treated as a laughing stock. But it is the way in which Roupenian peels back the layers of the fictional reality that is particularly impressive.
'Cat Person', the story that won Roupenian her fame, is troubling. For many it captured the essence of #MeToo, focusing, as it does, on a girl who feels pressured into sex. It tells the story of Margot, who, after an unremarkable sexual encounter with a guy called Robert, is then pestered by Robert by text. It's a credit to Roupenian's power as a writer that she can finish a story in text language and still make it feel like you've been punched in the stomach when you read Robert's final insult.
But it is far more than a fictionalised interpretation of #MeToo. It also asks complex questions about blame, responsibility and guilt in intimate situations. Little wonder that Roupenian mourned the simplifying social-media response: 'The lines hardened, thinkpieces proliferated, and disagreements were amplified to the point of absurdity, until the story threatened to become the blue-dress/white-dress moment of the #MeToo era.' That it prompted such a response, however, is surely testament to the power of 'Cat Person', in which Roupenian achieves something few other writers have: providing a balanced reflection on a very difficult subject.
There is a lot of Angela Carter in Roupenian's collection. You could argue, if you were feeling uncharitable, that some of her stories have all the gore and guts of Carter's The Bloody Chamber, but less of the power. 'Death Wish', for instance, is just a really horrible story of a woman who wants to be kicked in the stomach until she gets sick, but which explores what that feels like for the man who has been asked to kick her.
'The Mirror, The Bucket, And The Old Thigh Bone', however, is one of the best in the collection – perhaps because it is instantly reminiscent of Marina Warner's 1993 collection The Mermaids in the Basement. In 'The Mirror…' Roupenian, giving a feminist twist to a folkloric tradition, takes a dark look at female beauty, and what happens when its pressures and constraints are turned on itself.
There has been a surge of interest in feminist literature recently, from Margaret Atwood's The Handmaid's Tale to the recent spate of feminist retellings of Ancient Greek and Roman history. Roupenian's publicist clearly has this in mind, with You Know You Want This described on the jacket as 'a long, hard look at the messed-up power dynamic between men and women'. But it would be wrong to pigeonhole this collection as yet another feminist-themed attack on patriarchy. Instead of pointing the finger at men, Roupenian invites us to look at ourselves through the prism of her characters. The effect is both unnerving and morbidly fascinating. Short stories have to grab you within seconds to be successful – Roupenian's would not let go of me for days.
Ella Whelan is a spiked columnist and the author of What Women Want: Fun, Freedom and an End to Feminism.
You Know You Want This, by Kristen Roupenian, is published by Jonathan Cape. (Buy this book from Amazon (UK).)
Picture by: Getty.
To enquire about republishing spiked's content, a right to reply or to request a correction, please contact the managing editor, Viv Regan.