In defence of Martin Luther King
The neverending gossip about his private life is cheap and cynical.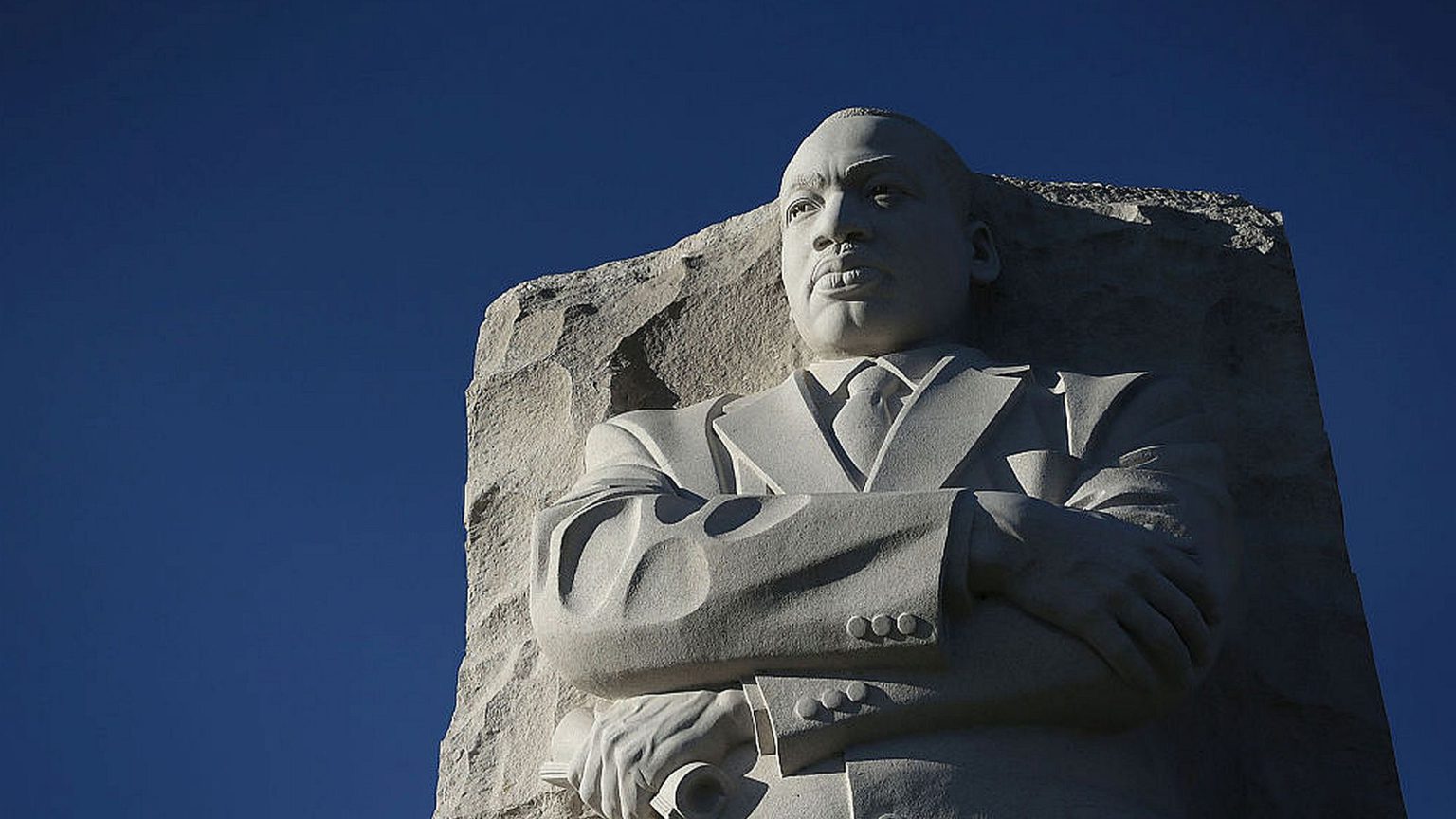 The American Federal Bureau of Investigation (FBI) dedicated a huge amount of its time and resources to trying to prove non-existent ties between the Communist Party of America and the civil-rights movement. As these connections failed to materialise, the FBI turned its attentions to the 'moral failings' of civil-rights movement leaders. As admitted by its first director J Edgar Hoover, who remained in place until he died in 1972, FBI agents were directed to 'expose, disrupt, misdirect, discredit, or otherwise neutralise' the activities of civil-rights movements and especially their leaders.
The FBI's interest in Martin Luther King is widely known among historians. COINTELPRO, the counterintelligence programme headed by William C Sullivan, sent a charming letter encouraging King to kill himself. 'No person can overcome facts, not even a fraud like yourself', the blackmailing letter said. 'Lend your sexually psychotic ear to the enclosure. You will find yourself and in all your dirt, filth, evil and moronic talk exposed on the record for all time.'
So why does David Garrow, a Pulitzer prize-winning biographer of King, seem keen to continue to do the FBI's dirty work by attacking King's legacy? In a very long and salacious piece published in Standpoint magazine, Garrow relates the at times pornographic details of King's already well-known dalliances with various women. Apparently, King joked that he had started the 'International Association for the Advancement of Pussy-Eaters'.
The most explosive revelation – culled from a handwritten notation by an unknown person who refers to a tape recording of the incident on a typed FBI summary – is that King looked on, laughed and gave instructions as a Baptist minister raped a woman parishioner in a hotel room.
Garrow seems to accept the allegations made by the FBI, saying the fact that King 'either actively tolerated or personally employed violence against any woman, even while drunk, poses so fundamental a challenge to his historical stature as to require the most complete and extensive historical review possible'. He ends the article by warning that 'a profoundly painful historical reckoning and reconsideration' of King's life 'inescapably awaits'. As one historian noted, Hoover must be laughing in his grave at Garrow's story.
The first point to make is that Garrow's assertion rests upon very questionable sources. He cites FBI officers' handwritten recollections of recordings that Garrow has yet to hear (the tapes are sealed until 2027) and which, as Donna Murch has pointed out, may involve the FBI officers' use of their own imaginations. After all, it is difficult to work out that King 'looked on' from aural evidence. Also, if the FBI really had evidence, why wouldn't they have prosecuted King? That would have brought him down.
One rule that students of history must employ when evaluating sources is cui bono? That such tales would please Hoover, that FBI officers have been proven to have lied on many other occasions in order to destroy people they don't like, and that the sources are so indirect means that, at the very least, they should be corroborated before being included. These are the ABCs of history.
Most of Garrow's article dwells upon other revelations about King's flawed character. But not only were his extramarital affairs known about (though perhaps not the 40 to 45 that Garrow alleges), it has also already been proven that King plagiarised his PhD dissertation. King was awarded a doctorate in systematic theology in 1955 but it was discovered in 1991 that he copied entire sections of his thesis. A committee at Boston University even considered posthumously negating his PhD. These facts are out there. How much do they matter to the important historic work of the civil-rights movement?
Much worse than doing the FBI's bidding of bringing down public figures with gossip and scurrilous details, the Standpoint article, with its pornographic detail, is surely historical up-skirting – an attempt to destroy the dignity of a public figure by exposing what should remain private. This is the modern phenomenon of the elision of public and private life.
It is hard to ignore the gleefulness of conservatives at this story, though Garrow is a man of the left. Standpoint's editor, Michael Mosbacher, asked: 'Is not the whole point of the #MeToo movement that no one, regardless of their stature or position, should be above examination of their personal behaviour?'
Joanna Rossiter in the Spectator states that 'the allegations place [King] in the same morally murky category as the Weinsteins of this world'. Monica Showalter in the conservative publication the American Thinker puts it bluntly: 'For the left, which has lived by the statue-toppling, it can now die by the statue-toppling.'
The image of chipping away at a statue of the giant of a man who was Martin Luther King is apposite. This tawdry story illuminates only a few dark corners of the past but exposes the preoccupations of the present. Those who are resentful of their inability to win political arguments in public forums have long stooped to gossip. Today, the need to destroy heroes stems from the same poisonous political nihilism that inspires ISIS, which was also, it should be noted, keen to pull down statues and eradicate the reputations of those who went before.
In the balance sheet of history, King surely gave history a nudge in the right direction. In a sermon delivered in 1968, he acknowledged imperfections: '[T]here are times that all of us know somehow that there is a Mr Hyde and a Dr Jekyll in us… There's a tension at the heart of human nature. And whenever we set out to dream our dreams and to build our temples, we must be honest enough to recognise it.' His dreams will, I hope, long outlive the tittle-tattle of Garrow's piece.
Kevin Yuill teaches American studies at the University of Sunderland. His book, Assisted Suicide: The Liberal, Humanist Case Against Legalisation, is published by Palgrave Macmillan. (Buy this book from Amazon (UK).)
Picture by: Getty Images.
To enquire about republishing spiked's content, a right to reply or to request a correction, please contact the managing editor, Viv Regan.