Yes, right-wingers can be funny
The idea that half of the human race aren't good at jokes is bizarre.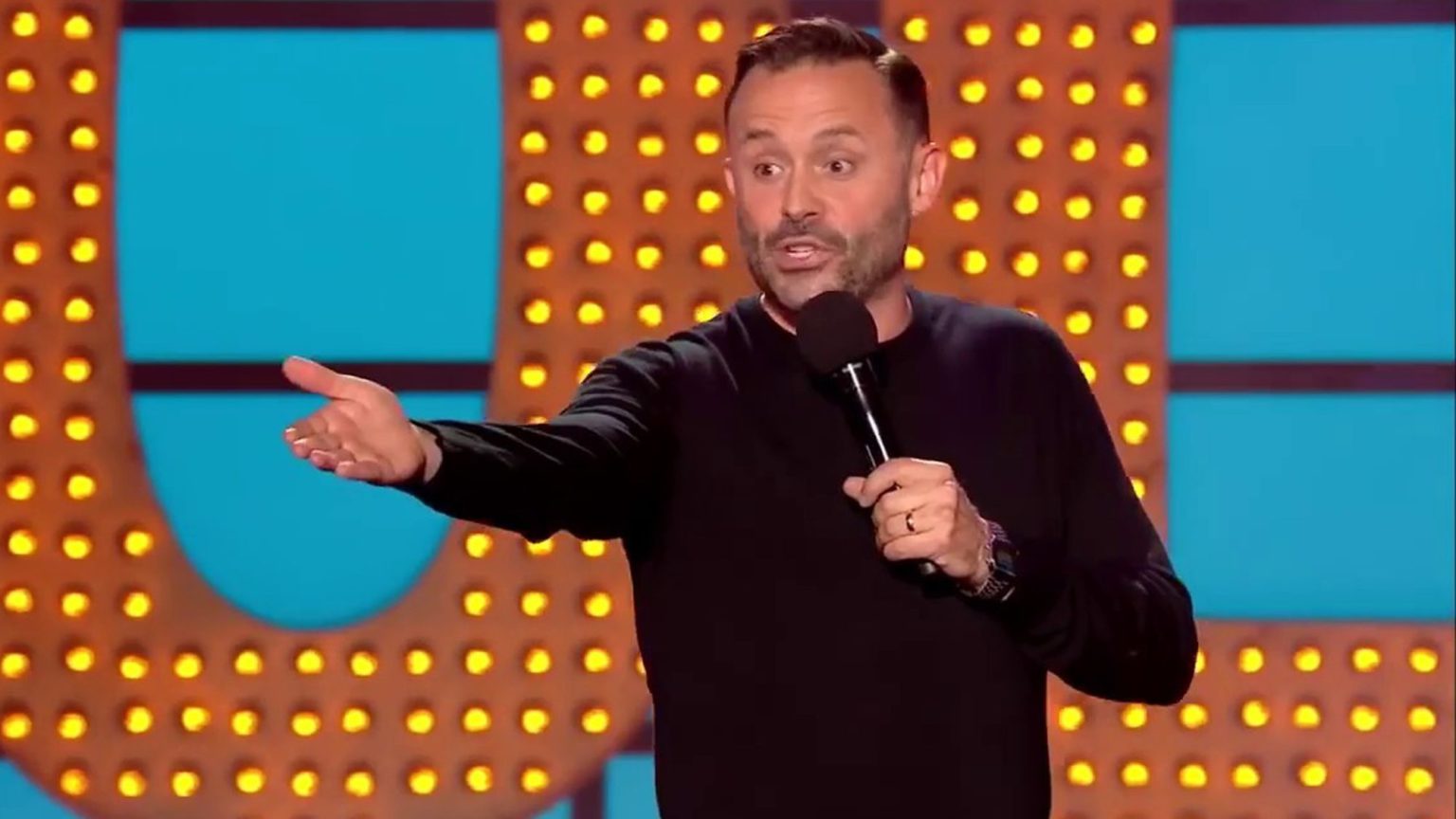 Just when I think I've banged on about right-wing comedy too much, events remind me that the rebalancing of political humour has a long way to go. After a couple of high-profile news stories, the most recent being Jo Brand's battery-acid joke on Radio 4, it is clear that many people still are not even aware that political comedy can come from both sides of the divide. In a way, they're right: 'right-wing comedy' doesn't exist, or shouldn't.
Comedy should come from stand-ups with a broad cross-section of personal political bias. However, the direction of travel in British satire went in one way for so long that left-wing came to seem like the default and right-wing the exception.
It has resulted in an entrenched 'entitlement' culture in some quarters. There will be the usual bright spark on Twitter who confidently asserts that the reason right-wing comedy doesn't exist is because we 'can't' be funny. Ironically, they sound like those hoary reactionaries who thought women couldn't be funny, either.
Think about it, humour is one of the oldest instincts in humans. Right from when my ancestor bared his teeth moments before being speared by a woolly mammoth, and all his mates pissed themselves laughing, we've been using it as a defence mechanism. To think that fundamental impulse could somehow bypass approximately half of the population is fatuous.
It also ignores the evidence, even if you just analyse politics. Right-wing politicians are often good columnists, public speakers or panel-show contestants precisely because they are witty. When you've spent your life being portrayed as the villain, the very least you needed to develop was a sense of irony. And even if you were the baddie, it's commonly accepted that the devil had all the best tunes, so it seems unlikely he would have failed to pack a couple of decent one-liners, too.
On social media, one reason people believe right-wing comedy doesn't work is because 'punching down' is never funny. It is almost child-like in its simplicity. 'What would a right-wing comedian say?', they wonder. 'Well I guess they would probably open with something about redundancies, move on to jokes about the disabled, and then goose-step their way off to a routine about black mother-in-laws.'
Recently on my podcast, Simon Evans made a great point about 'punching'. He felt a comedy performance should be more like a boxing match, with punches going both ways and the balance constantly shifting, thereby making it a satisfying spectacle. 'No punching down' seems to have become an absolute rule for some. Comedy with 'rules' sounds as exciting as sex with jumpers on.
One thing that qualifies comedy as being 'right-wing' is that it critiques or ridicules ideas from the left. That's all political comedy ever does, really: rip the piss out of those you disagree with. I have often been challenged to do a routine that makes conservative views funny. It misses the point that the left is rarely able to get big laughs out of the things they believe in, like welfare statism or social justice. Indeed, openly imagining oneself holy would usually make you the subject of a joke rather than its architect.
There are some comedians who – if not all explicitly right-wing – are not what you would call 'conventional'. People like Simon Evans, Andrew Lawrence, Leo Kearse, Lee Hurst, Alistair Williams, Konstantin Kisin. The problem is representation. On TV or radio, those kind of bookings are often still seen as a novelty. We're called 'contrarian'. Contrary to what? It might be contrary to the sensibilities of the liberal establishment, but it tallies pretty well outside that bubble.
We definitely exist. However, looking at my list, a more pointed question arises: where are the right-wing female comics? That's a yawning chasm. I understand their hesitance to 'come out'. If the left has a bias against the idea of right-wing comedy, it is worse for women, who, for some reason, are imagined to be even greater traitors to the cause, because, you know, the left is 'nice', and women really should be 'nice'.
I've seen the stick that right-of-centre female political commentators get online. The hypocrisy is rank. Blokes who would otherwise imagine themselves as feminists are quick to call women 'silly little girls' if they happen to disagree on Brexit. Women who work for the Taxpayers Alliance are never credited to be there because of shared political values, but instead get dismissed as giddy fiscal groupies.
My social media has given me a wake-up call that there are still lots of people engaging in this self-congratulatory circle-jerk that their side inherited all the funny. That in itself makes me laugh. If someone turned up at a party saying, 'I'm Gavin. I'm really nice and funny', you would presume the opposite in both cases.
Ironically, the left gave us the idea of diversity, so if they ever see me on TV they are part of the reason I'm there. Cheers. However, when it comes to the political divide, the numbers are so great on left and right, and Leave and Remain, that we have only scratched the surface of making comedy more representative.
Geoff Norcott is a stand-up comedian. His new show, Taking Liberties, tours between September and November this year. Get tickets here. Meanwhile, Geoff's upcoming BBC documentary, How the Middle Class Ruined Britain, is out at the end of July. Follow him on Twitter: @GeoffNorcott
To enquire about republishing spiked's content, a right to reply or to request a correction, please contact the managing editor, Viv Regan.