Why should anyone have to pay the licence fee?
In the age of Netflix, there is no justification for this state-enforced telly tax.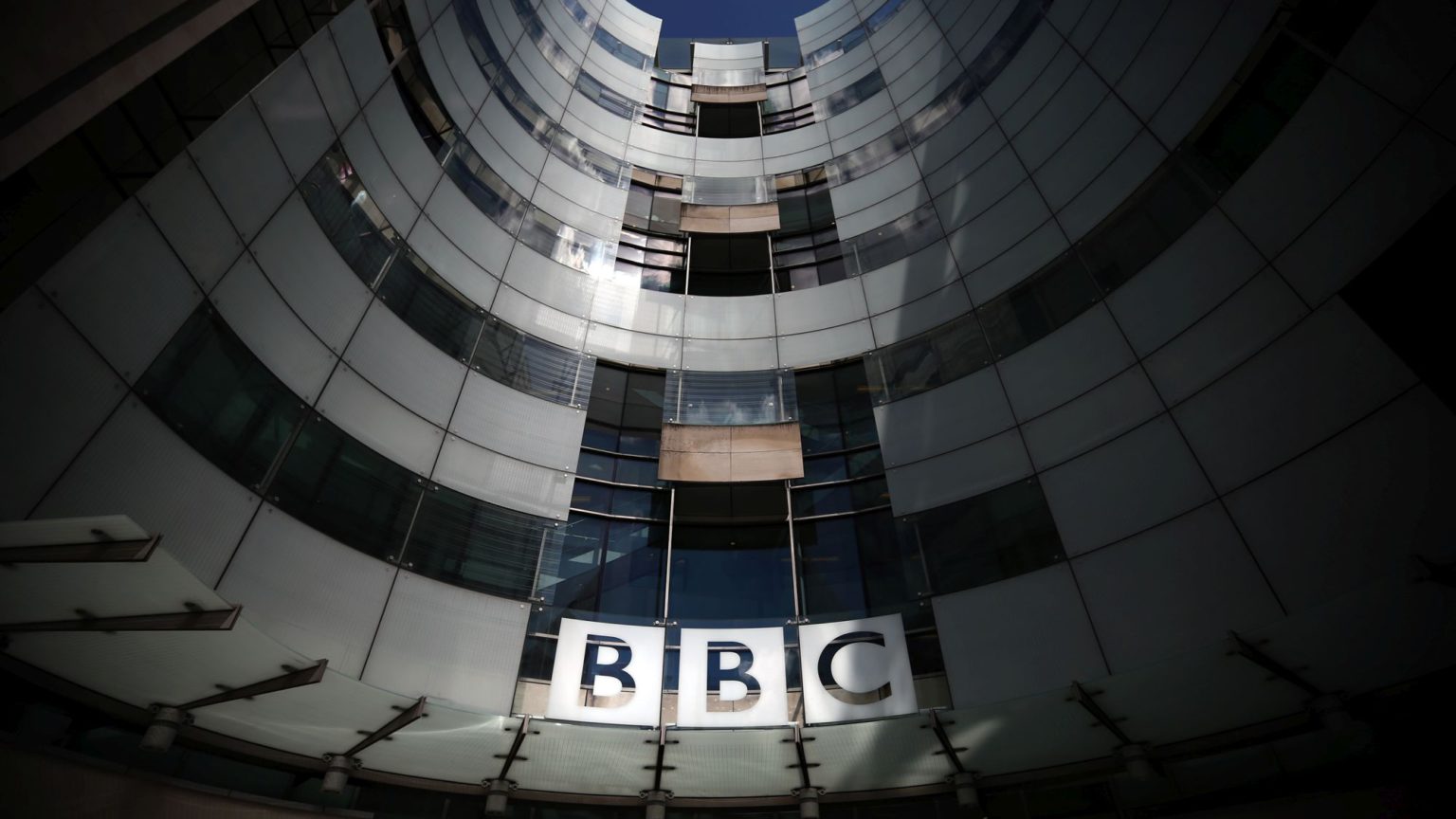 The BBC's announcement that it is going to end free TV licences for most pensioners over the age of 75 has been greeted with outrage in many quarters.
Those entitled to Pension Credit will continue to get the TV licence for free, but other over-75s won't. Caroline Abrahams, charity director of Age UK, told BBC News: 'Make no mistake, if this scheme goes ahead we are going to see sick and disabled people in their eighties and nineties who are completely dependent on their cherished TV for companionship and news forced to give it up.' With a maximum fine of £1,000 for anyone caught not owning a TV licence, it's a serious possibility they will have to go without.
The provision of free TV licences for the over-75s started with the Labour government in 2000. (The normal cost, for a colour TV, is £154.50.) But the Conservative government cut the funding for the scheme in 2015 as part of a deal to allow the BBC to continue raising the licence fee in line with inflation. The BBC now claims it can no longer afford to give this concession, which it says will cost the BBC £745million by 2021/2022. The new arrangement will slash that cost to £250million. If the BBC had been forced to cut costs instead, BBC News reports, then 'BBC Two, BBC Four, the BBC News Channel, the BBC Scotland channel, Radio 5live, and a number of local radio stations would all have been at risk'.
What this change means is that millions more people will be forced, by law, to pay for the BBC's services. As it goes, older pensioners are more likely to rely on Auntie Beeb, being comparatively less likely to have broadband internet and a web-enabled TV. But this doesn't just affect their ability to access BBC programming. You need a TV licence to watch or record programmes as they're being shown on TV (or live on an online TV service), regardless of the channel. In other words, no TV licence, no TV at all – even though the cash goes almost exclusively to the BBC.
That might make sense if the BBC were the only provider of TV and radio, as it was back in 1936 when regular TV services began. But there has been an enormous proliferation of both in recent years. There is plenty of news, drama and other forms of entertainment available on other channels that are funded by advertising or by subscriptions. There has been free-to-air, non-BBC TV in the UK since ITV started in 1955; the UK's other state-owned broadcaster, Channel 4, is also funded by advertising. Since Netflix broadcast its first original TV show, Lilyhammer, in 2012, there has been an explosion of subscription-only new content available on Netflix, Amazon Prime and Sky (available online as Now TV).
What could be the justification today for a state-enforced subscription to the national broadcaster? Fans of the Beeb say that its 'unique funding' allows it to be more daring and to appeal to niche audiences. But the much-derided salaries of the BBC's top 'talent' aside (why does the BBC need to pay Gary Lineker so much to be a bit blokey and read an autocue?), let's face it: the Beeb produces an awful lot of programming that could just as well be produced by other channels. ITV would give a major organ to get its hands on Strictly Come Dancing and would drop The X-Factor like a hot brick to do so. The Great British Bake-Off has moved to Channel 4 with great success. The 72 varieties of Masterchef could easily do the same.
There is also a great deal of BBC output that the world could easily live without. If the end of the TV licence meant an end to the overweening self-importance of the Today programme on Radio 4, the generally risible 'investigative journalism' of Panorama, the weekday schedule-cluttering The One Show, and the stale, humourless anti-politics of Have I Got News For You, it would be a huge bonus. Where the chattering classes rise up against the idea of scrapping the licence fee, you rather suspect that it is because the Beeb is the pre-eminent way of beaming their liberal, middle-class, politically correct view of the world into the nation's living rooms. Little wonder they are horrified that the great unwashed might go elsewhere.
If the BBC is so great, why does the licence fee have to be compulsory? If it were turned into a subscription service, there is no doubt that lots of people would be willing to pay for it. The BBC does produce a lot of very good TV and radio, alongside the aforementioned dross. A subscription model might also rein in the BBC's ambitions to be a major player in every single sector of broadcasting. If the government thinks there are certain types of content that would never make money, let's have a debate about subsidies for broadcasting in the same way that the arts are subsidised (though I doubt this is necessary for television).
There is no need for a licence-fee funded broadcaster. If we retain this unjust flat-tax on the entire population, many will continue to be denied access to news and entertainment.
Rob Lyons is science and technology director at the Academy of Ideas and a spiked columnist.
Picture by: Getty.
To enquire about republishing spiked's content, a right to reply or to request a correction, please contact the managing editor, Viv Regan.