Mickey Mouse degrees: selling out education
Universities must stop promising career prospects over intellectual enrichment.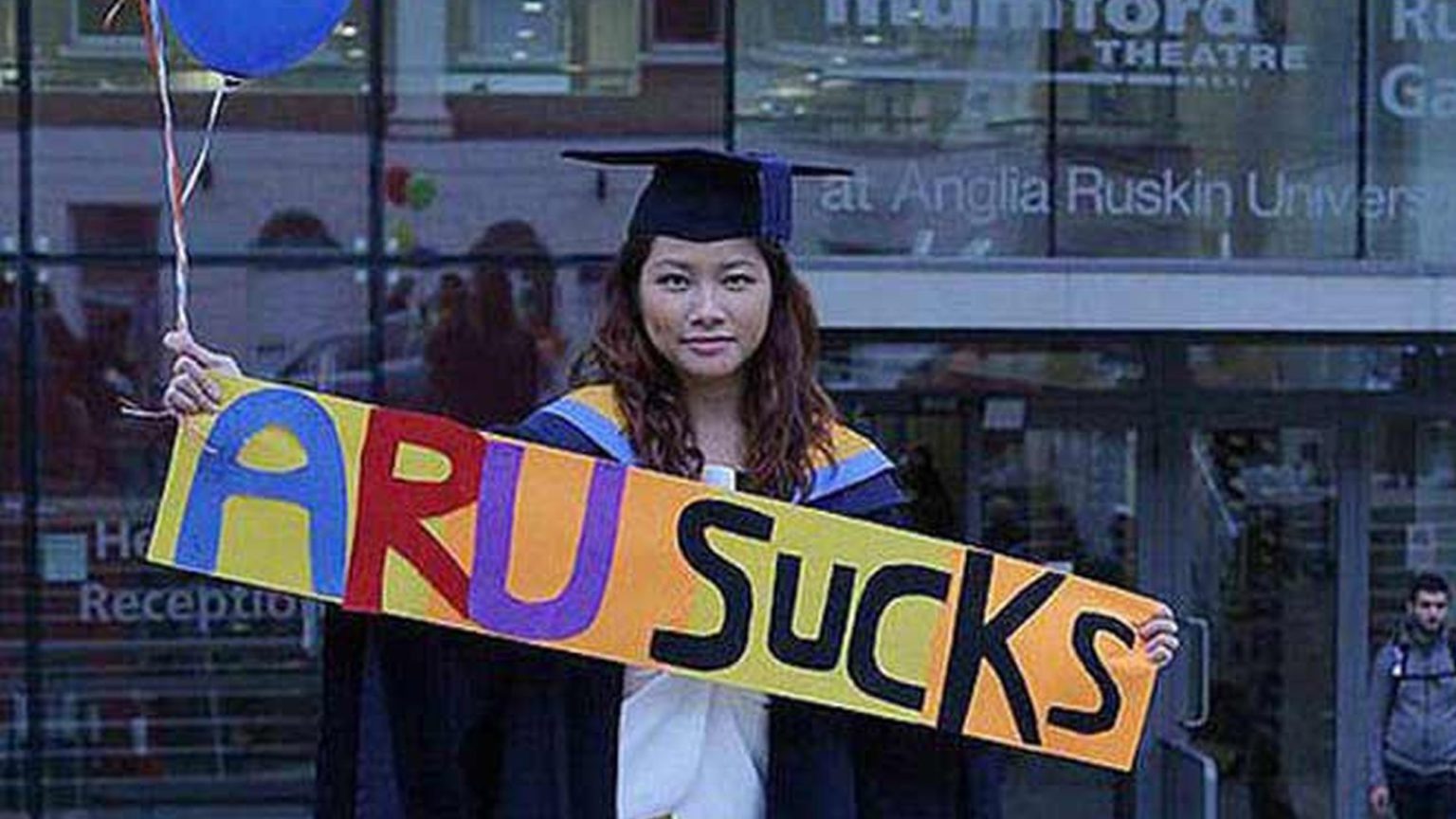 If one of my students told me they were going to read International Business Strategy at Anglia Ruskin University, I would probably advise them to make a better choice.
International student Fiona Pok Wong could have used this advice before enrolling on that course. After three years at Anglia Ruskin, she graduated with a first-class degree in 2013. Recently, she sued Anglia Ruskin for awarding her what she calls a 'Mickey Mouse degree' and for making false promises about the quality of the career prospects that would follow. She received £60,000 in an out-of-court settlement, though her claim was never upheld in court and was settled without any admission or underlying suggestion of liability from Anglia Ruskin University.
This is not the first lawsuit of its kind. Last year, Faiz Siddiqui lost a case against Oxford University in the High Court. He blamed the university's inadequate teaching for his failure to achieve a first-class degree. The presiding judge in Siddiqui's case warned students of the risks and hurdles of taking this kind of legal action against universities.
However, it has been clear for some time that in higher education, the winds of change are blowing in the opposite direction. For instance, the Office of the Independent Adjudicator, a body set up to review student complaints, recently ruled that students should be refunded at least 50 per cent of their tuition fees for teaching time lost when lecturers go on strike. It was only a matter of time before someone with sufficient financial and legal resources would take a university to court for a 'mis-sold' degree. Now the Higher Education Policy Institute is warning that more value-for-money claims will follow.
It is difficult to blame students for taking such a mercantile approach to tertiary education. For the vast majority of undergraduates, you can't get a degree without a loan of £50,000 – a big price tag. When a degree represents such a large financial burden, students are bound to ask themselves if it's all worth it.
What's more, outside of the top-tier Russell Group universities, quality of teaching is becoming very patchy. In some places – including some higher up the food chain than Anglia Ruskin – it can be appalling.
Mickey Mouse degrees are just the tip of the iceberg in a culture that has reduced getting a degree to a necessary, mechanical step in one's career. The value of a degree is routinely based, by those at all levels of education and outside it, on future wage-earning potential.
The question of what is of value in a modern university is an important one. Faculties and departments do everything they can to sell their wares on promises of higher wages, glamorous careers, foreign travel and exclusive professional networks. They aggressively target foreign students in particular because of the higher revenue they bring in, while subject courses are often drawn up not on the basis of their academic value but of their commercial viability.
What this latest case demonstrates is that those going to university just to get a prestigious job are likely to be unlucky and out of pocket. But it also reveals that, increasingly, universities are unable to convince young people of other reasons to attend.
The true value of a university education is to be found in the sheer joy – and occasional terror – of the intellectual experience. And this cannot be measured in financial gain. Sadly, with such poor-quality teaching becoming the norm in so many places, those who want to go to university for the right reason – the thrill of learning – stand to be the most disappointed of all.
Gareth Sturdy teaches mathematics and English in London and is co-organiser of the Academy of Ideas Education Forum.
Picture by: Facebook
Correction: An earlier version of this article said that Pok Wong won her case against Anglia Ruskin University and was awarded £60,000 in damages and costs. The £60,000 came from an out-of-court settlement, which was reached without any admission or underlying suggestion of liability on the part of Anglia Ruskin.
To enquire about republishing spiked's content, a right to reply or to request a correction, please contact the managing editor, Viv Regan.