Can we change sexuality?
Ann Widdecombe's comments about homosexuality weren't actually that outrageous.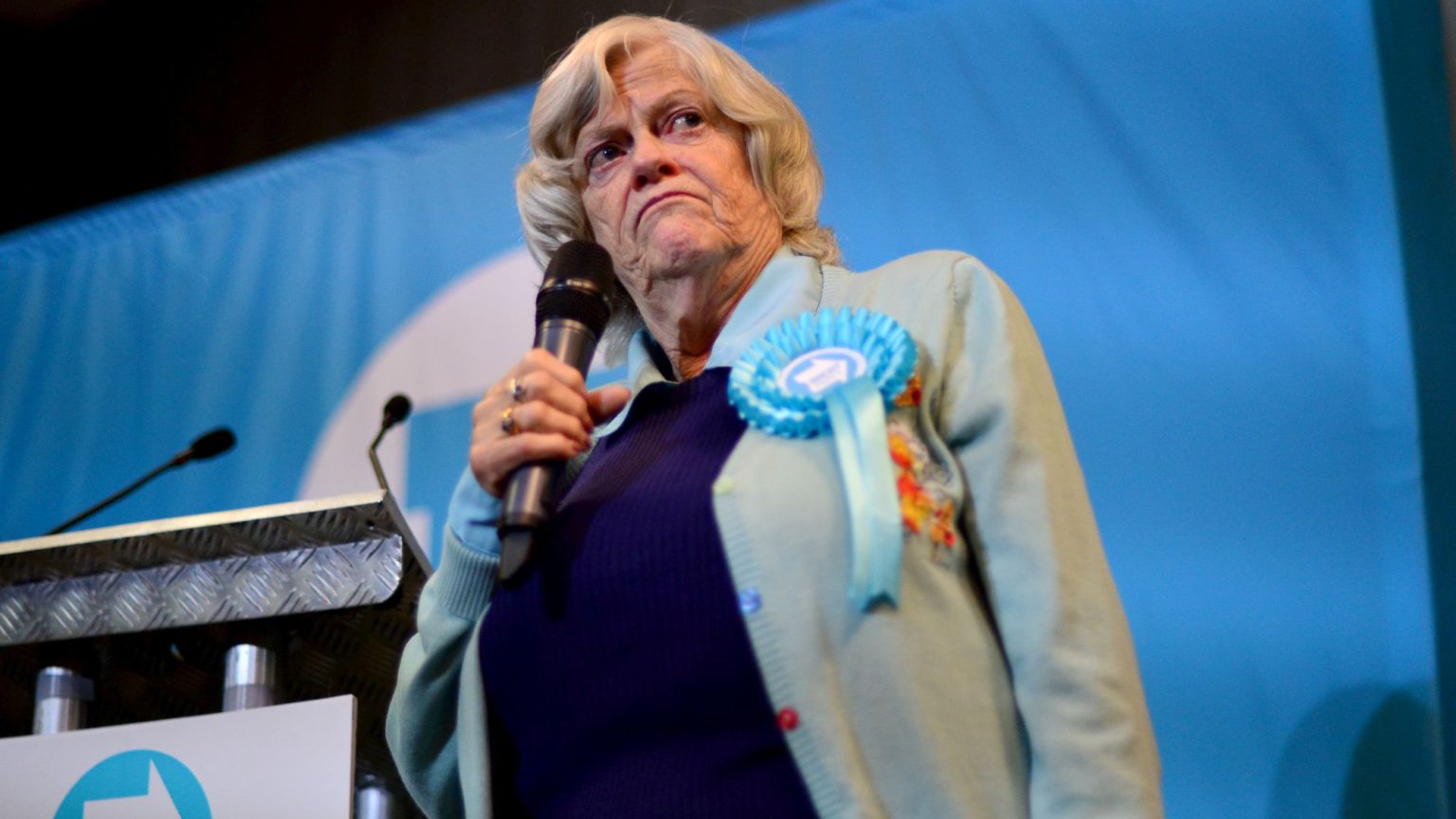 Newly elected Brexit Party MEP Ann Widdecombe has come under fire for saying that we cannot rule out the possibility that homosexuals might, in the future, be able to become heterosexuals through science. She drew an analogy to transgenderism to demonstrate her point, saying that, a few decades ago, nobody would have contemplated the idea we could use science to change someone's sex, and yet this is something that is now practised. So, she says, the same might be true of sexuality.
Some people are up in arms about this. It seemed odd to me that the BBC LGBT correspondent (long enough acronym for you?) said people were 'shocked' by her comments, since this is hardly the first time Widdecombe has come out with something controversial about sexuality. Clearly, people felt that she was presenting homosexuality not as a something predetermined, but as a choice which one can make or unmake. Or, indeed, as an aberration that science might correct.
She did not actually say these things, though. There was no mention of a 'cure' for homosexuality, which seems to be what Justine Greening read into the comments. The defence that it would not be surprising if Widdecombe did hope for a world free of homosexuality is not sufficient basis to assume that she does hope for such a world. Anyway, regardless of what her intentions may have been, her point got me thinking.
Some months ago, Matthew Parris wrote a fascinating article in the Spectator on the topic of fluid sexuality. He said that while presenting homosexuality as innate, and not a choice, had been essential for gaining the recognition and respect that gay people deserve, it doesn't tell us the whole story. He wrote:
'Some of the men I slept with have gone straight despite a strong cultural barrier to a gay man doing this. Some friends I thought – knew – to be straight have gone gay, or "bisexual". All in all, I've probably slept with as many straight men as self–identifying gay or bisexual ones: I doubt most were lying, and in some cases have reason to know they weren't.'
The implication of Parris's words is that the nature of one's sexual attractions can change. Indeed, he went on to state this explicitly: 'I've noticed in myself and heard reported from others how the shapes of our desires can shift with the years.' This shouldn't be controversial. It's pretty well-known that teenagers' sexuality can often be more fluid than it ends up being in adult life. As Parris points out, in the UK 49 per cent of 18- to 24-year-olds, when asked to say how heterosexual they were on a scale of 1 to 100, put a figure less than 100, compared with 23 per cent among the whole population. For reference, only about four per cent of folk call themselves gay. This suggests that a rigid straight/gay/bisexual categorisation doesn't really fit. But it also suggests that, because these categories exist in our discourse, people feel a need to put themselves into one of them.
Parris wrote that it was seen as treacherous among fellow homosexuals in the 1970s to cross the divide and become straight. This position holds that one could choose whether or not to cross the divide; one could choose to remain gay or become straight. Evidently, then, some homosexuals have believed for decades that not only is sexuality pretty fluid, but that we can have a huge influence on our sexuality. So when Widdecombe says we might one day be able to shift our preferences, is she being that outrageous?
Her use of the term 'science' certainly makes things more complex. And, of course, from fluid sexuality does not follow the conclusion that we have total control over our sexuality, or even that we would want it. I don't think individuals 'choose' to be gay or straight, as such. But it's an idea and a debate that doesn't get heard enough. The modern liberal zeitgeist expresses itself in ways that encourage rigid sexual categorisations that do not reflect reality.
To me, it is evident that it isn't science we need to allow sexual fluidity. Nor do we need conversion therapy. It's much simpler: we just need people to chill out and stop scrambling to define everything. We need people to accept that binary sexual divisions aren't helpful for all, and that a fluid sexuality is perfectly normal. And that goes as much for flag-waving lefty activists as it does for gay-bashing conservatives.
Parris ended his article by saying: 'Don't demand admittance to a new category. Don't crave a different badge. Dare to believe that there are no categories, no badges, and no walls.' Surely the fact that the LGBT acronym now has a '+' on the end of it is as good an indication as any that trying to put everyone in a box is a neverending task that will eventually see every individual having their own specific sexual definition. As has happened with the proliferation of countless gender pronouns, this creates a minefield where it becomes impossible not to offend. The hoped-for future should be a landscape not where we must always tread carefully lest we offend somebody's self-definition, but one where the boxes don't define us.
Paddy Hannam is a history student based in London.
Picture by: Getty.
To enquire about republishing spiked's content, a right to reply or to request a correction, please contact the managing editor, Viv Regan.