The Brexit Party's free-speech problem
The Brexit Party is threatening to sue an SNP politician. This is a really bad move.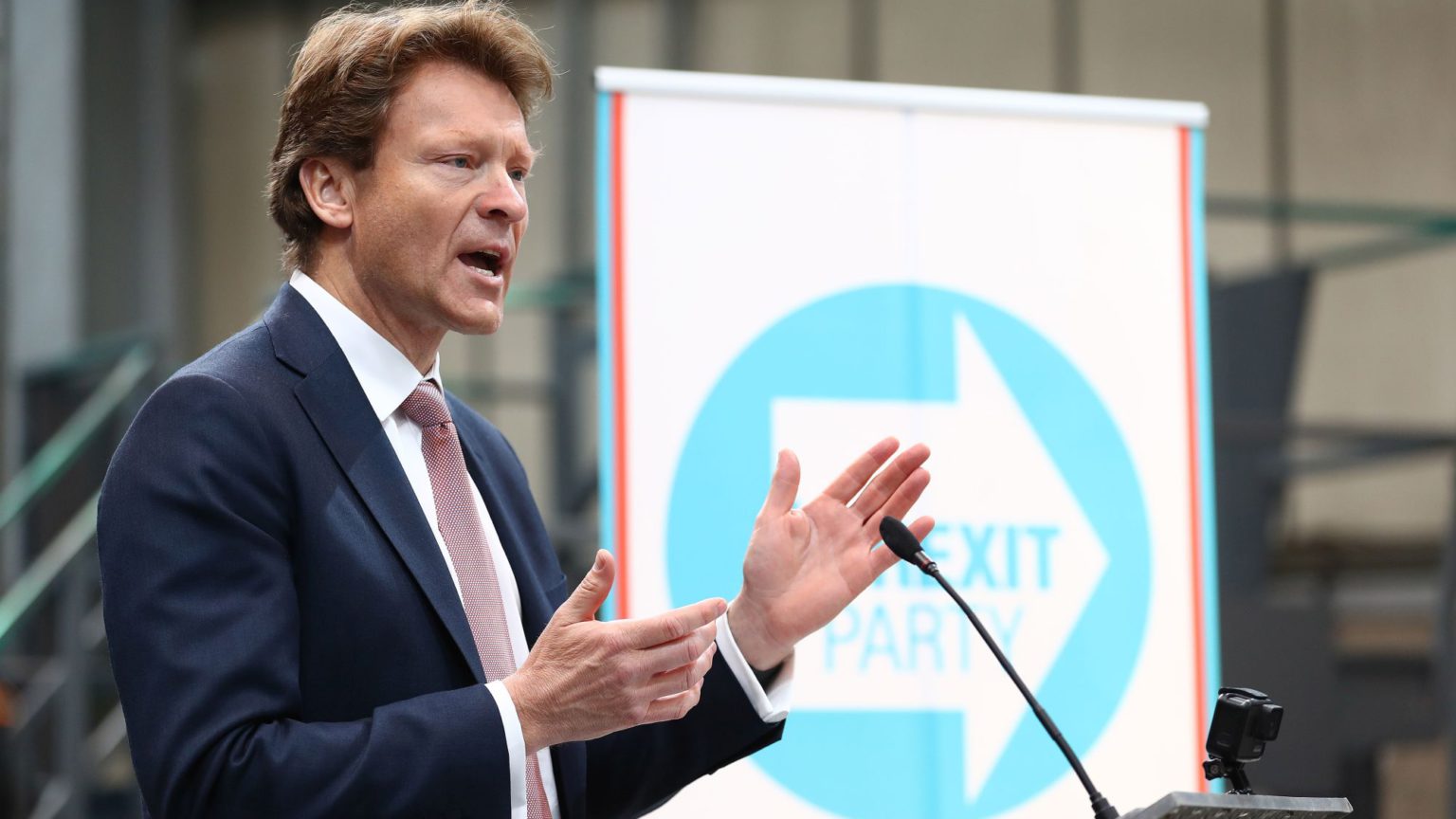 If the Brexit Party is so keen to 'change politics for good', why does it seem reliant on the tactics of the old politics?
Its latest move is straight out of the Corbynista playboook: its chairman, Richard Tice, is threatening to sue a Scottish National Party MEP for defamation.
The MEP, Alyn Smith, described the Brexit Party as a 'money-laundering front'. He said the authorities must ask 'which laws [the Brexit Party] have broken and where their campaign finances have come from'. In response, Tice has instructed lawyers to write to Smith demanding he retract his 'false and highly damaging claim'.
New: The Brexit Party has issued SNP MEP Alyn Smith with a legal letter which claims he defamed Richard Tice, the party's chairman, on Sky News —says he must issue a Ben Bradley-style retraction or be sued.

Here's the letter: pic.twitter.com/OUx7NyQDej

— Thomas Colson (@tpgcolson) May 29, 2019
It seems pretty clear to those of us who don't buy into the conspiracy theories of the Brexitphobic lobby – which views every pro-Brexit organisation as a filthy-rich front group for Putin or Satan – that Smith's comments were false.
But that shouldn't matter. Not in politics at least. In politics, debate must be allowed to get as heated and angry as possible without the intervention of lawyers to punish one side or the other. It is anti-democratic to legally police speech in a realm – the political realm – where the people ought to be the final arbiters of what is true and what isn't, and who is and who isn't worth supporting.
The Tory MP Ben Bradley was also wrong when he said that Jeremy Corbyn had 'sold British secrets to communist spies' in the 1980s. But it was more wrong for Crobyn's team to threaten Bradley with a libel action and extract a huge amount of money from him (for charity).
On the 19th of February I made a defamatory statement about @jeremycorbyn. I have apologised to Mr Corbyn and here is the complete text of my apology. Please retweet. pic.twitter.com/6JZc8O9E82

— Ben Bradley MP (@bbradleymp) February 24, 2018
Corbyn has a vastly bigger public platform than Bradley. He should have said Bradley was lying and informed the public of the truth. The Brexit Party – now the largest party in the European Parliament, and a party with a phenomenal social-media presence – should have done the same with Smith.
It was established in the 1990s, in a famous legal case, that groups and people standing for election should be open to 'uninhibited political criticism'. Inviting the legal sharks of England's archaic, censorious libel system effectively to inhibit political criticism is a recipe for authoritarianism.
Picture by: Getty.
To enquire about republishing spiked's content, a right to reply or to request a correction, please contact the managing editor, Viv Regan.