'This is not a victory for the Brexit Party'
Here are some of the maddest Remoaner takes on the EU elections.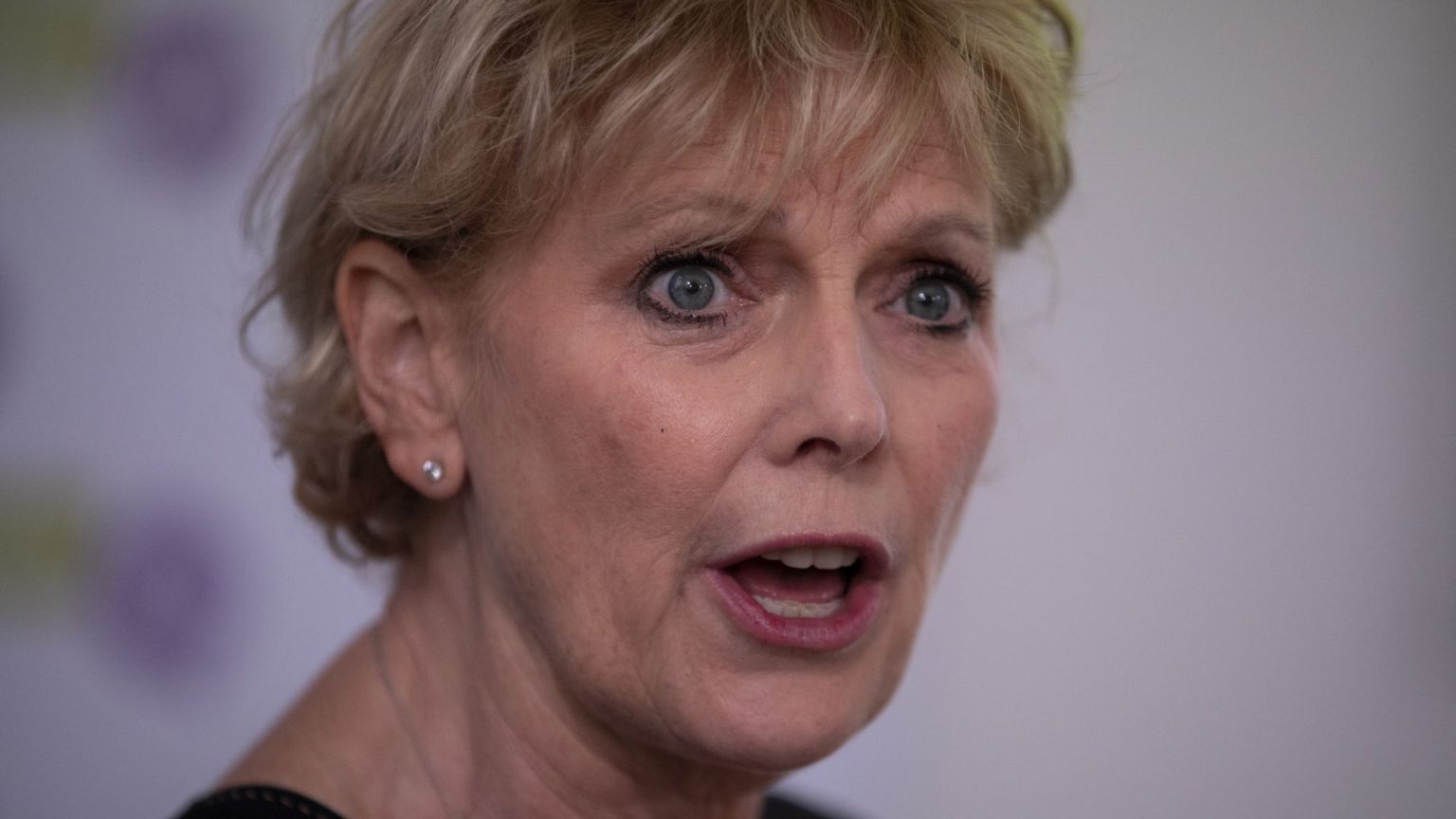 The Brexit Party won the EU elections last night, taking 31.6 per cent of the vote, more than 10 points clear of the Liberal Democrats in second place, and just six weeks after it was founded. It's a huge victory by any measure. But some elite Remainers beg to differ.
All night and day we've been treated to increasingly hilarious attempts to spin this remarkable win for the Brexit Party – which will become the biggest single party in the European Parliament – into a win for Remain and a clear sign that the British people want a second Brexit referendum.
Green Party leader Sian Berry was straight out of the blocks last night, insisting that the Brexit Party hadn't really won. Her argument, along with many other Remoaners, is that if you add up the vote share of the anti-Brexit Greens, Lib Dems and Change UK, you get more than the roughly 32 per cent the Brexit Party scored.
"This is not a victory for Nigel Farage's Brexit Party" – Green Party co-leader Sian Berry says #EuropeanElectionResults show strong support for Remain partieshttps://t.co/hc8SwLuCTK pic.twitter.com/k0R3oBwkwI

— BBC Politics (@BBCPolitics) May 27, 2019
It's a desperate argument at best. But if we are going to play that game, the combined vote share of the Brexit Party, the Tories and UKIP is still higher than that of the supposed Remain alliance. But who cares about facts? Certainly not Change UK MP Anna Soubry, who suggested today that her party's zero-seat result was a great victory, because it polled 'better than any genuinely new UK party' – 'genuinely new' is presumably code for 'excluding the Brexit Party'.
Thank you to over 600,000 people who voted @ForChange_Now and our excellent candidates. We have polled better than any genuinely new UK party. We are at the beginning of changing British Politics with #Labour and the #Conservatives in sharp decline #EuropeanElectionResults

— Anna Soubry MP (@Anna_Soubry) May 26, 2019
It isn't just politicians who have been grasping at dubious statistical straws. Channel 4 News's Matt Frei compared the vote share for the so-called Hard Brexit parties with the six million signatures on that e-petition calling for the revocation of Article 50, suggesting a kind of equivalence. The leading newsman doesn't seem to appreciate the difference between a few clicks and an actual vote.
6 million people for petition to revoke 50. 5.3 million voted for pure Brexit parties. UK divided by two warring tribes…

— Matt Frei (@mattfrei) May 27, 2019
But the top delusional bullshitter of the past 24 hours has to be former New Labour spindoctor and leading Remoaner Alastair Campbell. Not only did he claim the Brexit Party didn't really win in Wales because it didn't get over 50 per cent of the vote – he also said, before the results were announced, that there would be no mandate for No Deal even if the pro-No Deal Brexit Party won 'every bloody seat'.
Looking forward to debating with @Nigel_Farage on @lbc at 10pm, and making sure he knows that even if he wins every bloody seat, there is no mandate for no deal, and eventually this whole sorry mess will have to go back to the people

— Alastair PEOPLE'S VOTE Campbell (@campbellclaret) May 26, 2019
Brexit Derangement Syndrome continues to take its toll. Elite Remainers are not just out of touch with the people – they are out of touch with reality.
To enquire about republishing spiked's content, a right to reply or to request a correction, please contact the managing editor, Viv Regan.