Children of terror
Two Trinidadian boys, rescued from ISIS, have been treated appallingly by the authorities.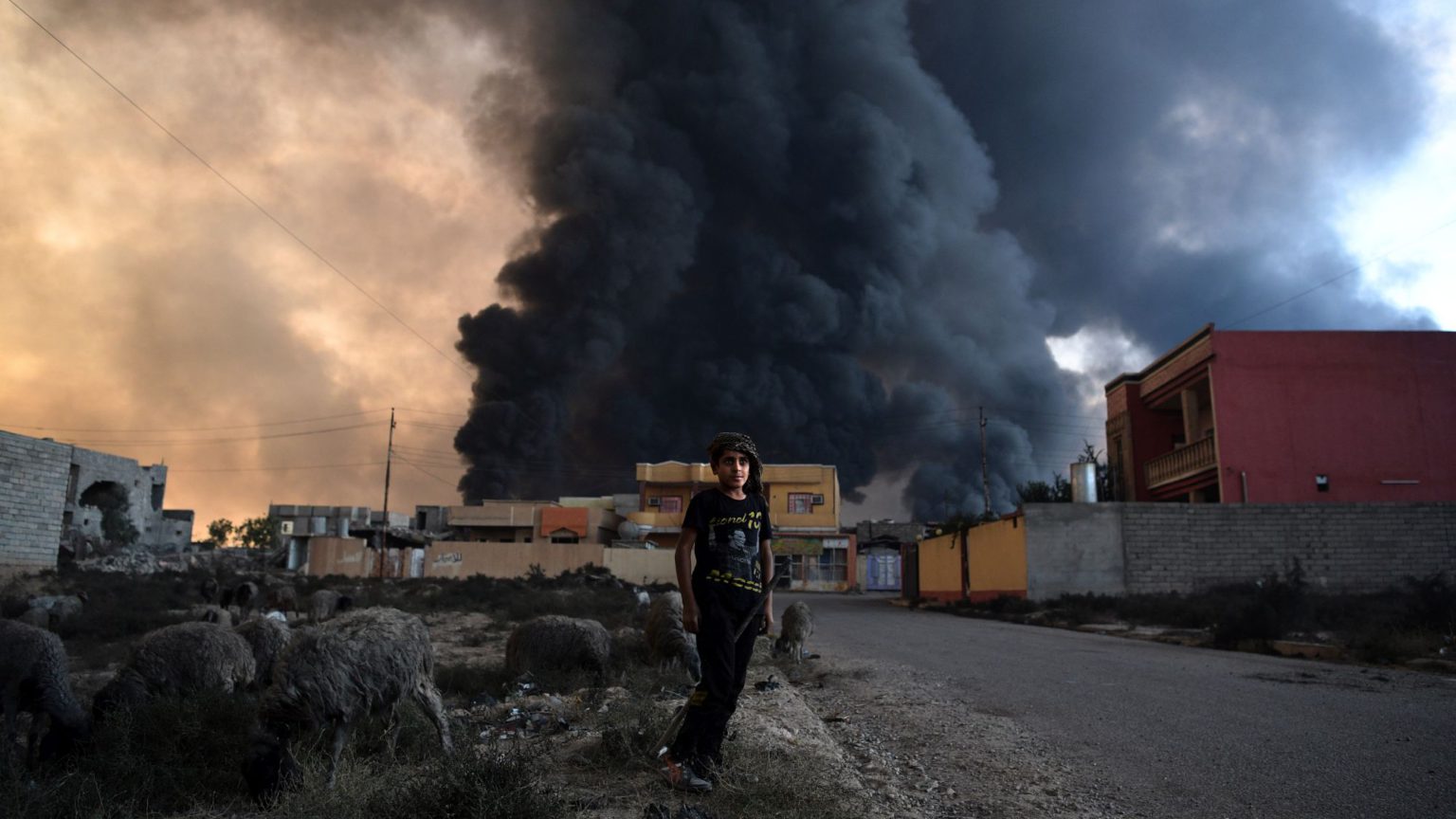 How various governments have been handling the return of the children of ISIS is an issue that needs more attention. In many cases, the children's treatment at the hands of their own governments is a continuation of the abuse they have already suffered.
In April, the German government began repatriating children of jailed ISIS fighters who were being held in Iraq. On 28 April, relatives of the jihadists along with German nationals staged a demonstration in front of Germany's Foreign Ministry to highlight the plight of ISIS wives and children still being held in Syria.
This issue came to international attention last January, when Roger Waters, co-founder of the rock band Pink Floyd, chartered a jet to rescue two boys, 11-year-old Mahmud Ferreira and seven-year-old Ayyub Ferreira, brothers from the Caribbean island of Trinidad, who had been taken by their father to Syria when he joined ISIS. Trinidad has one of the highest per capita rates of recruitment to ISIS in the Western hemisphere, even though Muslims comprise just five per cent of the country's 1.3million people.
Letta Tayler, a senior counterterrorism researcher at Human Rights Watch, in a piece for the Guardian, noted that most governments balk at bringing back the children, claiming they may pose a security threat. The issue is complicated by the fact that even governments willing to take back the children are often reluctant to accept the mothers, who in turn are understandably unwilling to separate themselves from their children.
This wasn't the case with Mahmud and Ayyub, though, since their father didn't take their mother with him when he went to Syria. Apparently, he later left the children with a woman he married there, who then abandoned the boys on a roadside where they were picked up by the Kurdish-Arab Syrian Democratic Forces and placed in a security camp. But the Trinidad and Tobago government (the country is a twin-island republic) also displayed a complete lack of readiness to deal with the situation.
When news first broke that the boys were being reunited with their mother, the government tried to defend its inaction by issuing a public statement that the mother had not reported her boys missing and had made no request for the Ministry of National Security for assistance. When the boys were returned, the ministry then claimed that it had been working with international bodies all along and had even set up a special task force to 'deal with the possible repatriation and reintegration of [Trinidad and Tobago] nationals who have been held in refugee and detention camps in Iraq and Syria'. This claim has been denied by human-rights lawyer Clive Stafford Smith, head of the London legal action charity Reprieve, who was also part of that rescue team. He described the government's statement as 'insulting drivel'.
On top of all this, the government took the boys away from their mother two days after they landed in the country. On 23 January, High Court judge Justice Sharon Gibson handed down an order making Mahmud and Ayyub wards of the state, in the care of the Children's Authority. That order allows the state to monitor the children for an initial period of six months – there is no guarantee that the boys will be returned to their mother after that time is up in June. Gibson also ordered that the media not publish or broadcast the identities of the children, even though this had already been done in local and international reports.
To date, not one children's advocate has raised any objections to the boys being taken away from their mother by the state. But if the argument is that Mahmud and Ayyub need some sort of specialised care that the mother cannot provide, why weren't they placed with her and visited by relevant personnel? Surely the separation from their mother, even if she is visiting regularly, cannot help in healing the boys' trauma.
So why the silence from advocates? Either they know something about the mother / family that we don't, or they don't have any problem with the state taking custody of the boys. Perhaps it is both. Regardless, it is worth pointing out that children's advocates in Trinidad and Tobago depend on the government for their salaries, and even those who don't are always seeking state funding for their pet projects.
Their studied silence on this case suggests that, when it comes to protecting children, state-funded activists are often part of the problem, rather than any solution.
Kevin Baldeosingh is a professional writer and author. He lives in Trinidad.
Picture by: Getty.
To enquire about republishing spiked's content, a right to reply or to request a correction, please contact the managing editor, Viv Regan.