The EU's mental ban on menthols
This ridiculous ban shows how little Brussels trusts European people.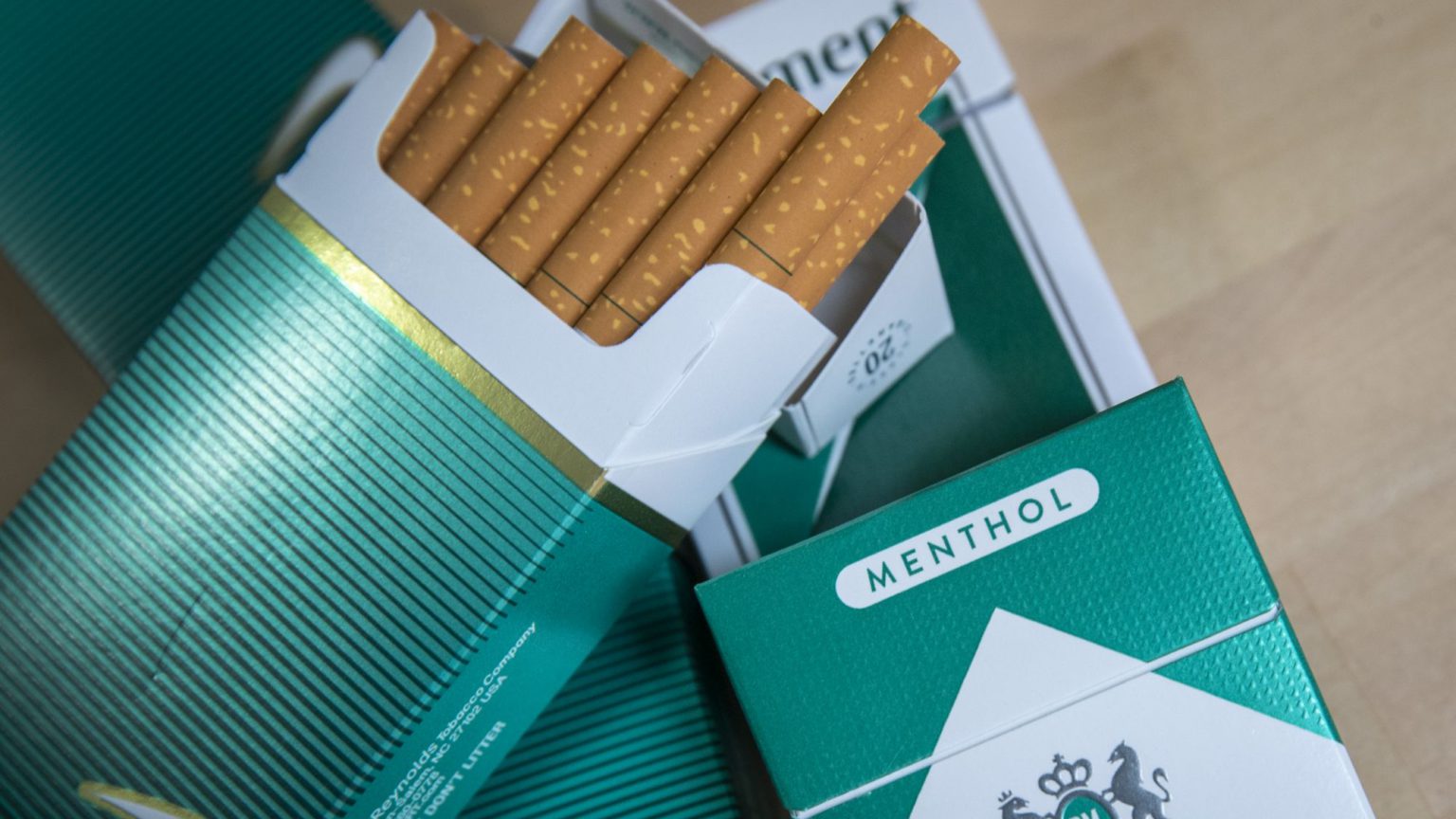 In just one year's time, on 20 May 2020, cigarettes will be banned in the EU. Admittedly, it won't be all cigarettes, just those with a 'characterising flavour' other than tobacco. Since hardly anyone smokes with any other added flavour, this is in reality a ban directed at menthol cigarettes. While there have been many restrictions on smoking in recent years, they have related to where you can smoke or the promotion of cigarettes. This is something different: the outright prohibition of a complete class of cigarettes.
While not exactly flavour of the month with most smokers, a significant minority prefer to puff on a cigarette with a mildly minty taste. According to Eurobarometer statistics from 2017, eight per cent of EU smokers choose menthol brands, with menthol particularly popular in Finland (24 per cent), Denmark (20 per cent) and the UK (18 per cent). According to figures from the UK Office for National Statistics in July 2018, there were 7.4million current smokers – suggesting about 1.3million people in the UK use menthol cigarettes.
The justification for banning cigarettes with menthol or other flavouring is that by masking some of the flavour of tobacco, they are more palatable to younger people. That may or may not be true, but the evidence that many of these young people would give up smoking if menthols were banned is hardly conclusive. After all, smoking is attractive to young people because it is seen as a rite of passage to adulthood or as a means of rebellion, not because of any particular flavour.
There is also the question of social and cultural differences. Women are clearly more likely to use menthol cigarettes than men; black Americans more than white Americans. The reason why some groups are more likely to smoke menthols surely goes way beyond making nasty old tobacco taste better. The claim that menthol cigarettes are key to getting kids hooked, thanks to that winning combination of nicotine and the great taste of Colgate, seems a bit feeble.
There have already been plenty of measures restricting adult choices justified by protecting young people. As has previously been noted on ​spiked, children under the age of 18 can't buy cigarettes, can't see them behind shop counters and aren't 'exposed' to attractive cigarette branding now that all packs are uniformly covered in health warnings and cigarette disease porn. Even if menthol cigarettes make smoking more pleasant for young people, how do they even get hold of them before they are adults? And if they are adults, why shouldn't they be able to choose to smoke them?
While banning all cigarettes is a step too far for public-health lobbyists – who know that our liberties must die by a thousand cuts – the ban on menthol cigarettes sets a dangerous precedent. As Simon Clark, director of the smokers' group Forest, tells me: 'Britain is sleepwalking to prohibition. What next? Will all cigarettes eventually be banned?' Indeed, if we set a precedent that products can be banned in the name of health, why stop at cigarettes? '​It's not just cigarettes that are under threat. Anything considered unhealthy and potentially attractive to young people could be prohibited, from sweets to sugary drinks', says Clark.
You may be wondering how we ended up in this situation. As Clark points out: 'No one voted for a ban on menthol cigarettes. The policy was foisted on Britain by the European Union with very little public debate and almost no parliamentary scrutiny.' The ban is just one measure, along with many other restrictions on smoking and vaping, in the EU's Tobacco Products Directive (TPD), passed in 2014 and implemented in May 2016. In other words, it is the product of the European Commission and a few overexcited MEPs who have been willing to bin any adult freedom in the name of protecting the children. As is usually the case with EU directives, Westminster did little more than nod the new rules through.
The directive allowed a three-year delay in implementing the ban on menthol cigarettes. Hence, the ban only comes into force in a year's time. But a short moratorium on banning menthol cigarettes is cold comfort for the millions who enjoy them.
The ban is a fine illustration of how the EU is used to push through restrictions on our lives with little accountability to the voting public. (Not that Westminster is much better, but at least we can kick out MPs we disagree with. We can't do that with EU commissioners.) As evidence of what a pressing issue this is, it is worth noting that prior to the TPD being passed, no European country had banned menthol or other flavoured cigarettes.
Brussels is a honeypot for prohibitionists, insulated from accountability to voters and free to pursue the petty projects of the middle-class meddler. Menthol smokers are just the latest easy target, a minority within a minority, to be picked off with little hope of overturning these illiberal regulations. We should all be concerned by yet another petty prohibition. As Clark rightly notes: 'Banning menthol cigarettes infantilises us all. It's an attack on consumer choice and it gives the government even more control over how we live our lives.'
Rob Lyons is science and technology director at the Academy of Ideas and a spiked columnist.
Listen to the latest episode of Last Orders, spiked's nanny-state podcast below:
To enquire about republishing spiked's content, a right to reply or to request a correction, please contact the managing editor, Viv Regan.