Eurovision: still crazy after all these years
Despite its bloated line-up, Eurovision is still one of the best nights of the year.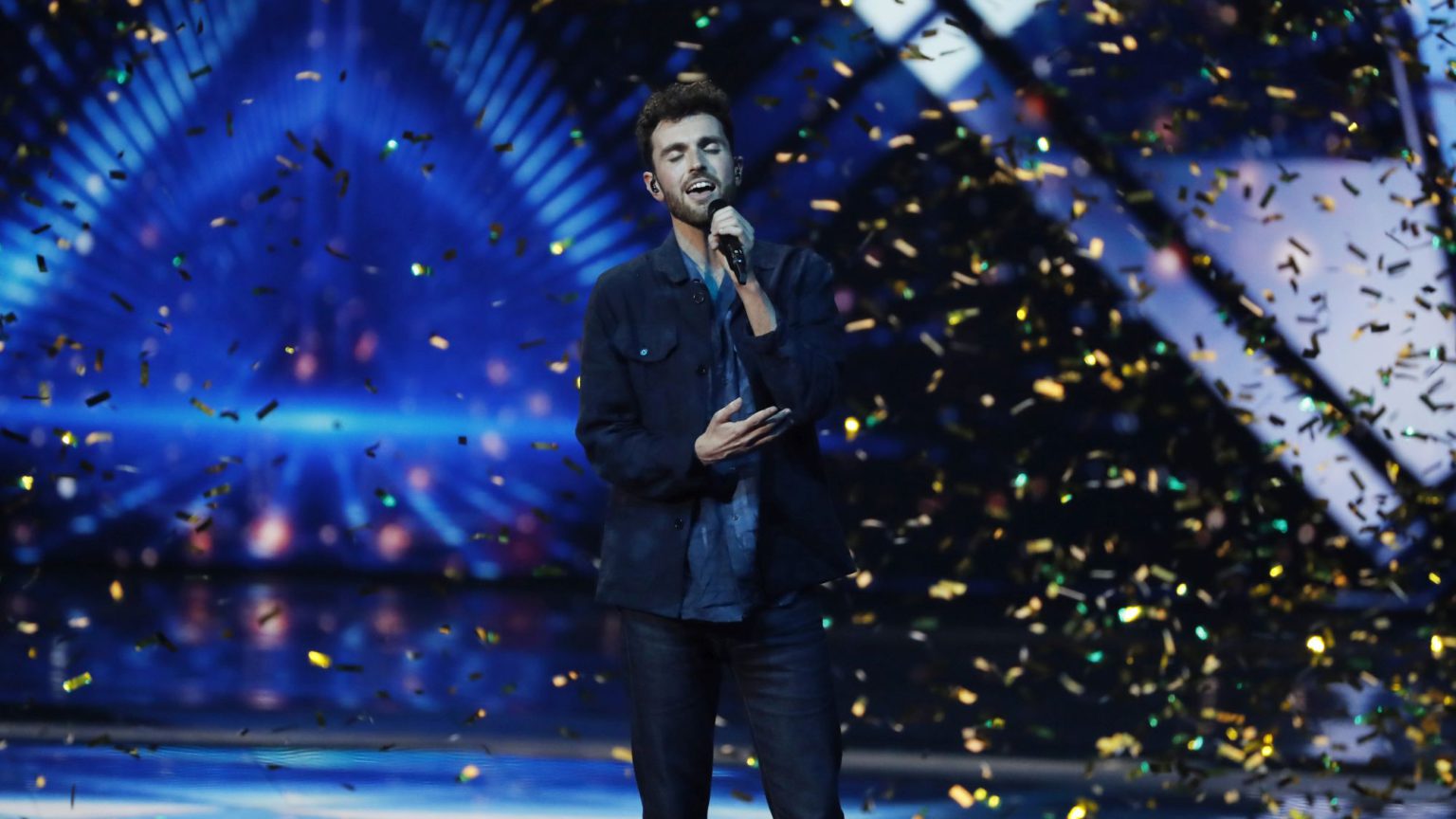 After 44 years of it all going Pete Tong (or Ding-A-Dong, perhaps), the Netherlands finally un-clogged its Eurovision Song Contest record in Israel on Saturday night, this time for Duncan Laurence singing 'Arcade'. In a return to form, the UK came last. Overall, it was another year of mostly slick, if fairly forgettable, pop songs, some of which were staged in a most entertaining manner. Oh, and there was Madonna.
First, the winner: a decent, derivative power-ballad about doomed love. Laurence performed it well and kept the staging gimmick-free. At one point, it looked like he might be pipped to the post by Sweden's John Lundvik. The way the votes are declared in Eurovision these days maximises the drama. The votes from music-industry juries are announced by a quick tour of the capital cities, in the grand Eurovision tradition, but the public votes are declared as totals for each competing country, starting with the country with the lowest jury vote. Sweden topped the jury vote, and so its audience-vote tally was declared last. We were told that Lundvik needed 253 votes to pip Laurence. In the end, he only got 93. The way the results were announced was perhaps cruel on Lundvik, who looked crestfallen that he had actually finished 6th, but it was a great way to crank up the tension.
As ever at Eurovision, so-so songs were transformed by good staging. Spain's effort was quirky, featuring a kind of neon house, with the singer popping in and out of different rooms. Iceland's Hatari went full-on beyond-the-Thunderdome bondage for their song 'Hate Will Prevail', with the joke doing the rounds that the band, who are anti-Israel and anti-capitalist, were putting the BDS in BDSM. (They even caused a furore by waving Palestinian flags in the green room as their vote was announced.) France offered an androgynous male singer joined by a plus-size ballerina. The BBC's Graham Norton thought it was all very inspiring. Shame about the song itself.
But the outstanding piece of creativity was provided by Australia. Kate Miller-Heidke and chums provided a slice of Kate Bush-lite with 'Zero Gravity', while seemingly floating in space above the Earth. In fact, they were wobbling around on 10-foot poles, as became apparent as the song went on. It really was one of the most striking pieces of television you will see all year. It was a pity the song was so insubstantial.
The UK's effort, 'Bigger Than Us', was actually co-written by Lundvik. But whatever its merits, getting yet another talent show wannabe to perform the UK's entry – in this case, Michael Rice, winner of All Together Now – seems to be a losing game. Rice's performance was a bit ropey in places and the song was humdrum. There will no doubt be questions in some quarters about whether Europe is 'against' the UK for some reason, maybe Brexit. But the real problem is our persistence in entering run-of-the-mill songs performed by either nobodies or pensioners (we've had Engelbert Humperdinck and Bonnie Tyler in recent years). The last time we troubled the top five was with Jade Ewen and Andrew Lloyd-Webber in 2009. Whoever is picking the UK's potential competitors for Eurovision needs to be sacked and replaced by someone with a bit of musical nous and imagination.
And then there was the half-time show performance by the erstwhile 'queen of pop', Madonna. I was certainly glad that she did show up in Israel and wasn't put off by the protests. But Her Madge wasn't really at her best – perhaps unsurprisingly, as she's now old enough to get her free bus pass. Still, she has got an album to promote and an audience of 100million-plus was too good an opportunity to pass up. The real problem with Madonna's turn, like Justin Timberlake's a few years back, was that it felt horribly out of place, like when long-running American TV shows try to bolster their audiences by having special guest appearances by Hollywood superstars. All that arse-kissing detracts from the magic of Eurovision itself.
The worst aspect of this year's show was how bloated the whole thing has become. The Eurovision grand final used to be three hours long. This year's effort was well over four hours. The songs themselves are limited to three minutes to keep everything manageable, but the organisers continue to shovel on yet more unnecessary bloat. It's time to put Eurovision on a diet.
Still, there was much to enjoy this year. Italy's 'Soldi' ('Money') by Mahmood was unlucky not to win, and no doubt would have done if it were in English. Slovenia's entry was, to quote a friend, 'a bit like the XX without a chorus'. The Greek and Danish entries were fun in their different ways, and Cyprus's 'Repeat' was pretty much a repeat (even down to the songwriter) of last year's catchy 'Fuego'. Perhaps the best innovation was getting previous Eurovision stars to do reinterpretations of each other's songs.
The Eurovision Song Contest, for all its maddening aspects, remains unique in a world of karaoke talent shows. Over 40 countries pitch up each year with brand-new three-minute pop songs and make a real effort over picking performers and presentation. Thanks to the semi-final process, the Saturday night grand final features very few really weak songs. Whether experienced at a huge party or, like me, on the sofa with friends and lashings of wine, it is still one of the cultural highlights of the year.
Rob Lyons is science and technology director at the Academy of Ideas and a spiked columnist.
Picture by: Getty.
To enquire about republishing spiked's content, a right to reply or to request a correction, please contact the managing editor, Viv Regan.