Gavin Esler vs the idiots
This irascible Remainer thinks only 'experts' should get to discuss Brexit on TV.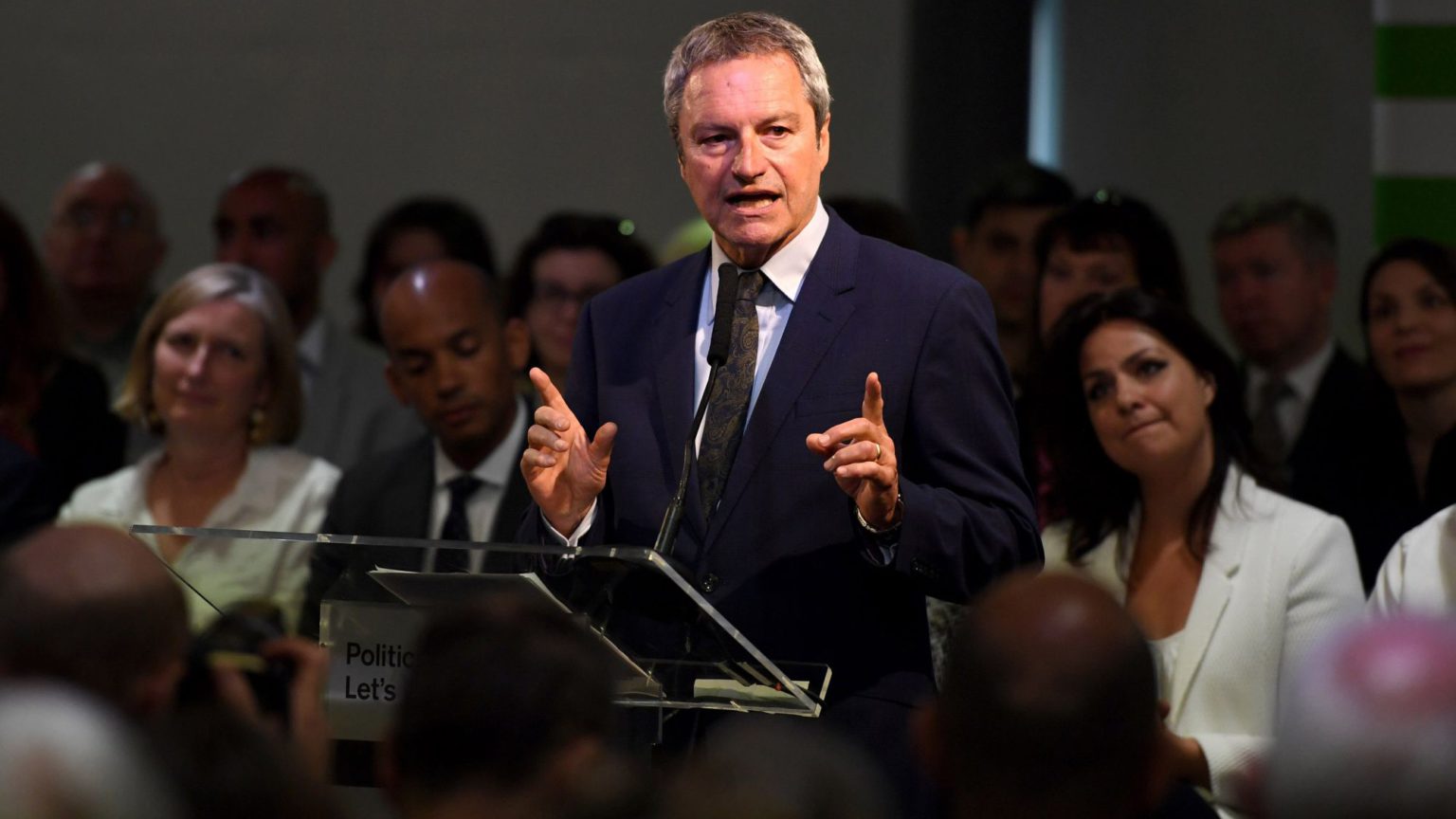 Every now and then, a hardcore Remainer will accidentally let his or her contempt for the throng slip out. The niceties will fall away, the euphemisms evaporate, and their disdain for other people, for allegedly stupid people, will be clear for all to see. This week, it was the turn of Gavin Esler, the Newsnight anchor turned professional irascible loather of Brexit and Euro-election candidate for the anti-democratic group, Change UK.
In an interview with the Huffington Post, Mr Esler suggested that certain Brexit voices should be kept off the airwaves. As the HuffPost headline summed it up, he thinks 'TV news must stop giving airtime to the "village idiots" of Brexit'. Idiots? A striking choice of word. Esler said: 'Brexit is about expertise. You cannot and should not have someone who really knows what they are talking about balanced by someone who is essentially the village idiot.'
These comments are incredibly revealing. First, there's the casualness, the nonchalance, with which Mr Esler demands the blacklisting of certain people. For that's what this is – a call for a blacklist, a suggestion that certain voices and opinions should be kept out of the media. Mr Esler echoes other commentators who have suggested that some Brexit Party and UKIP candidates be banned from the airwaves. It is testament to the self-righteousness of hardcore Remainers, to their blinkered belief that they are morally correct and other people are bothersome or even dangerous 'idiots', that they can so cavalierly propose the erasure of certain views from the news.
And secondly, there is Mr Esler's use of the phrase 'village idiot'. He may well protest – and no doubt already has – that he is talking about certain Brexit-backing loudmouths from the political and media spheres, not about ordinary Brexit voters. But that won't wash with many people. His claim that 'Brexit is about expertise' will strike many as a reprimand to the uneducated, to the little people; a warning that those who lack the supposed wisdom of the expert class should back off and pipe down.
This is a common refrain from the Remainer camp – that only experts can really understand Brexit, and thus expert voices should be elevated over idiot voices. This is elitism. It is fuelled by a belief that the clever should have a greater say in media debate than those deemed by the likes of Mr Esler to be 'village idiots'. Some have even argued that it was a mistake to put the question of EU membership to the masses because, in Richard Dawkins' words, many of them are 'ignoramuses' and thus cannot comprehend 'highly complex economic and social issues'.
The idea that there are experts and village idiots, the wise and the dim, the 'philosopher kings' and the 'plebs', has been around for millennia. And it has always been used as an argument for reining in democracy and limiting the right of ordinary people to make decisions on important matters. From the Chartists to the Suffragettes to Brexit voters today, people have been told time and again that they lack the 'expertise' to make important, nation-changing decisions. Change UK? Plus ça change… more like.
Brendan O'Neill is editor of spiked and host of the spiked podcast, The Brendan O'Neill Show. Subscribe to the podcast here. And find Brendan on Instagram: @burntoakboy
Listen to the latest episode of The Brendan O'Neill Show below:
Picture by: Getty.
To enquire about republishing spiked's content, a right to reply or to request a correction, please contact the managing editor, Viv Regan.